Inuyasha fans are about to be head over heels as Good Smile Company prepares his new arrival. If you don't know of the older anime it follows a high school girl named Kagome who has a well and ancient tree on her property in modern day Japan. One day she is pulled through her well and sent to Feudal Era Japan by a centipede demon named Mistress Centipede. She was sent back through time due to the family jewel she was wearing, the Shikon Jewel. The memorizing Shikon Jewel gives strength to demons and is desired by every demon in this world. Good Smile Company is here to help you remember the one man Kagome meets on her journey, Inuyasha. He is quite different from the other demons as he is a half human and half demon, He saves and befriends her throughout their story and they fight demons and meet other friends along the way to reunite the shattered Shikon Jewel. Inuyasha is here at a new Nendoroid and sadly all we get is a prototype model and he is unpainted. We do see he comes with a sword and I'm sure we will get more accessories once we finally see the final product. No date or price has been announced but us here at Bleeding Cool will keep you up to date and you can find them here once they come available.
"Just shut up and let me protect you!"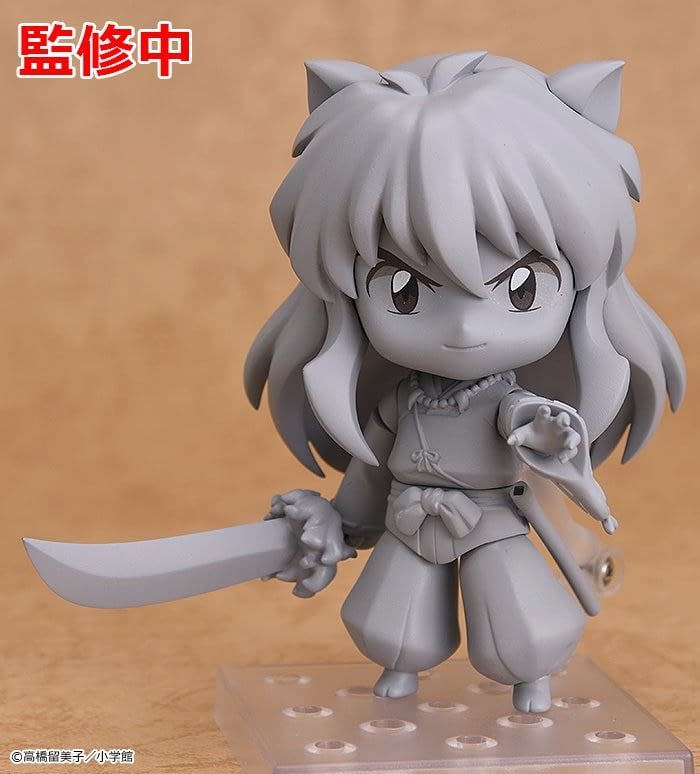 A Nendoroid of Inuyasha from "Inuyasha" is in the works! Here is a first look at the prototype. Stay tuned for more info!
Enjoyed this article? Share it!