Jurassic Park III Spinosaurus is Unleashed with Prime 1 Studio
Dinosaurs walk the Earth once again as Prime 1 Studios announces their newest statue from Jurassic Park III. This time the ferocious Spinosaurus is ready to dominate its territory in your collection. This prehistoric statue stands 20" tall and 32" wide from its nose to tail. The Spinosaurus is highly detailed and it shows the beast roaring by Cooper's downed plane. The dinosaur is very well done and with the added jungle themed base it really gives this piece a more dynamic feel. This is one Jurassic Park collectible fans will not want to miss out on. There will also be a bonus version of this statue that will include the Velociraptor Resonating Chamber that Billy Brennan and Alan Grant use from the film.
I hope that the Velociraptor replica is a 1:1 piece. Not an issue if it is not as it is a significant part of the Jurassic Park III film and a worthy bonus part for this statue. This whole piece is truly a great collectible from the detailed dino to the themed base this is one collectible that will make any collection roar. The Jurassic Park III Spinosaurus 1/15 Scale Statue is priced at $1,299. The creature is set to walk yet again between November and December 2021 and you can find pre-orders already live and located here.
"How would you classify it? Well, It's a Super-Predator" – Billy Brennan. "Prime 1 Studio is proud to present the 1:15 Scale LMCJP-05 Spinosaurus from Jurassic Park 3. The biggest carnivorous dinosaur to walk upon this earth. Spinosaurus was an apex predator dominant in the middle of the Cretaceous period. Spinosaurus towers upon his enemies as the main antagonist dinosaur in Jurassic Park 3."
"Here we have captured the Spinosaurus in its vicious victory roar, shortly after crashing the plane that Cooper's crew flew in on. You can see its massive foot crashed into the cockpit, displaying its strength and brutality. Its huge iconic sail-like fin coming out of its spine, the scales on his body finely arranged and detailed to the movie's portrayal. The epitome of dominance and a must-have for your Jurassic Park Collection."
Specifications:
Statue Size approx. 20 inches tall & 32 inches wide [H: 50.7cm W: 79.3cm D: 51.3cm]
One (1) designed theme base
One (1) Velociraptor Resonating Chamber [BONUS]
---
---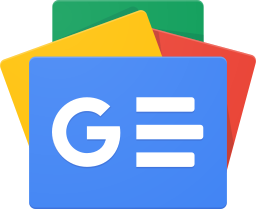 Stay up-to-date and support the site by following Bleeding Cool on Google News today!