New Star Wars Barcelona Reveals Show a Kit Fisto Lightsaber
Star Wars fans have been in love this past weekend as Hasbro has been revealing a whole lot of upcoming Star Wars figures. Just like Billy Mayes always said, "but wait there's more!" We are getting more Star Wars black series and vintage collection figures that have been recently revealed. First up is none other than in the Sith Lord Darth Tyranus a.k.a. Count Dooku. This 6 inch Black Series figure seemingly comes with his iconic red lightsaber with a motion as well as a fabric cape. Any Black Series figure that incorporates fabric into it always gets special brownie points in my opinion. Next, we will be seeing a Star Wars battle droid from the planet Geonosis. He does seem to come up with a blaster accessory and can fold up as they do just before deployment. Now staying into the Star Wars: The Black Series will be getting another legacy lightsaber. Recently revealed we will be getting in a Asajj Ventress lightsaber and it seems that they are staying in the prequels as we are getting a Kit Fisto lightsaber. What people might not know who Kit Fisto is but he also will be getting an upcoming Black Series figure along with Plo Koon that were already revealed over the weekend from Hasbro. It is interesting that they are staying with some of the uncommon characters but being a fan of the prequel series I am in love with these. The slim green lightsaber would be perfect for any Jedi fans expanded collection. And just when you thought we were done there is more but this time for a Star Wars: The Vintage Collection. The first stop is an Outer Rim Stormtrooper most likely seen in the upcoming The Mandalorian TV show only on Disney+. The armor has a unique design as you can tell the dirt in spots on the armor and gives it a little more dynamic feel which I enjoy. Next is the lovable alien teddy bear Ewok Wicket from Star Wars: The Return of the Jedi. This vintage figure comes with a cape/hood accessory as well as a satchel and a spear. The last reveals are coming straight out of Star Wars prequel films with the first one being the iconic and fan-favorite Sith Apprentice Darth Maul. This one is seemingly coming from Star Wars: The Phantom Menace and he comes with a closed and opened dual bladed lightsaber and his binoculars. As much as I love Darth Maul I feel like we need to step away from the Phantom Menace. I want to figures and collectbles to dive deeper into his Clone Wars and Rebels role with his resurrection, return and exile. The final two are coming from Star Wars: The Clone Wars animated series and be getting General Obi-Wan Kenobi and Anakin Skywalker. These two are my favorite from the reveals and I will be sure to add these characters to my Star Wars collection. Anakin has his Clone Wars General outfits and comes with an unopened and opened lightsaber accessory. It does seem that he will have a fabric element too which is fine but when it comes to the smaller figures they really don't do so well but it's doesn't turn me away from buying it. Last is my favorite Star Wars character the bold and wise Obi-Wan Kenobi. This picture doesn't help the figure though as it seems his face has blonde elements which are kind of odd. This could be might be the battle styled effect as it seems his Clone Trooper styled General outfit does show some dirt and weathering decal. He will also have fabric elements inside the figure to but held down by plastic and I can't wait to have one in my hands. All of these figures span over the generations so if you're a fan of the prequel's films have a lot to look forward to and older film fans of the older ones there is a new Stormtrooper and an Ewok ready for you.
All of these Star Wars figures are set to release the Spring of 2020. It looks like Spring 2020 is going to be a hot time of the year for collectors. The Star Wars: Black Series figures will be priced at $19.99 and The Vintage Collection figures will be priced at between $13 and $15 depending on the retailer. The Kit Fisto Star Wars Force FX Lightsaber will be priced at $215. If you want to lock down your favorite revealed figure pre-orders for them are already live and available here.
"My powers have doubled since the last time we fought, Count!" – Anakin
"Good! Twice the pride, double the fall!" – Darth Tyranus/ Count Dooku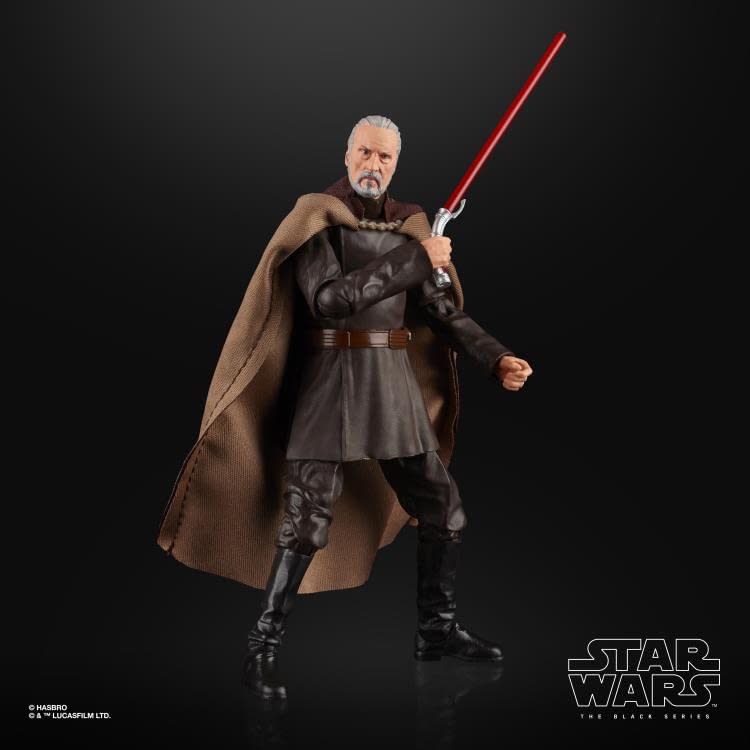 STAR WARS: THE BLACK SERIES 6-INCH COUNT DOOKU Figure
(HASBRO/Ages 4 & up/Available: Spring 2020)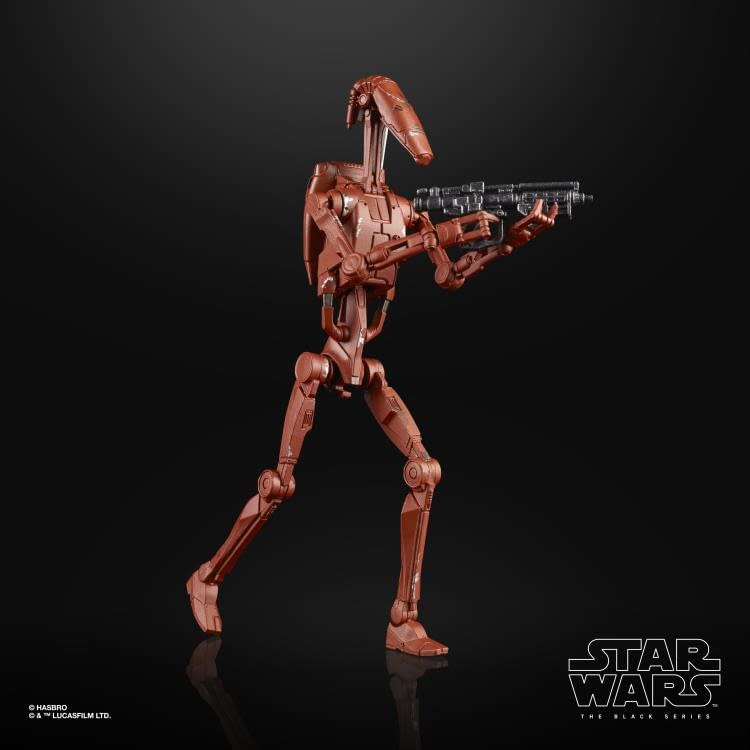 STAR WARS: THE BLACK SERIES 6-INCH BATTLE DROID (GEONOSIS) Figure
(HASBRO/Ages 4 & up/Available: Spring 2020)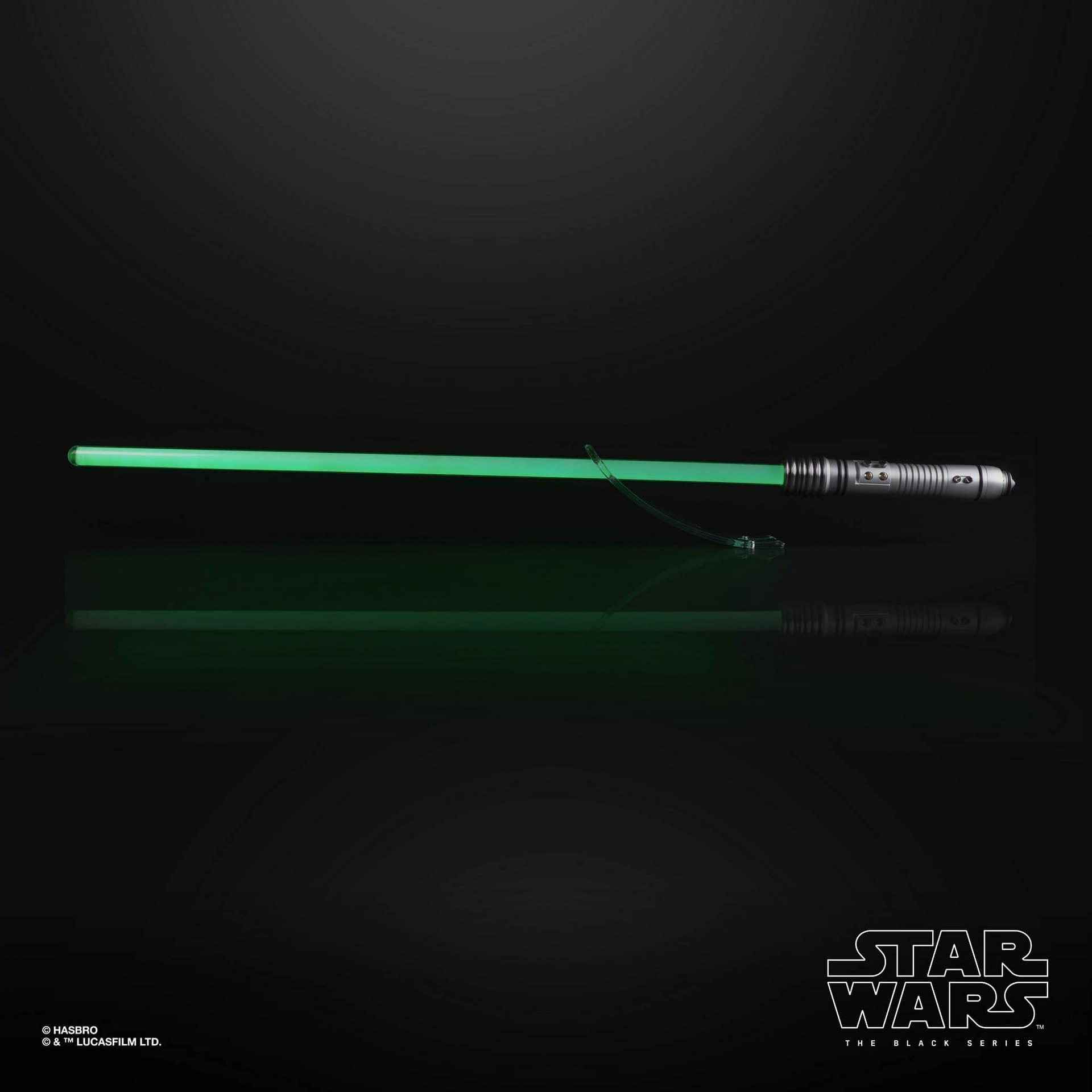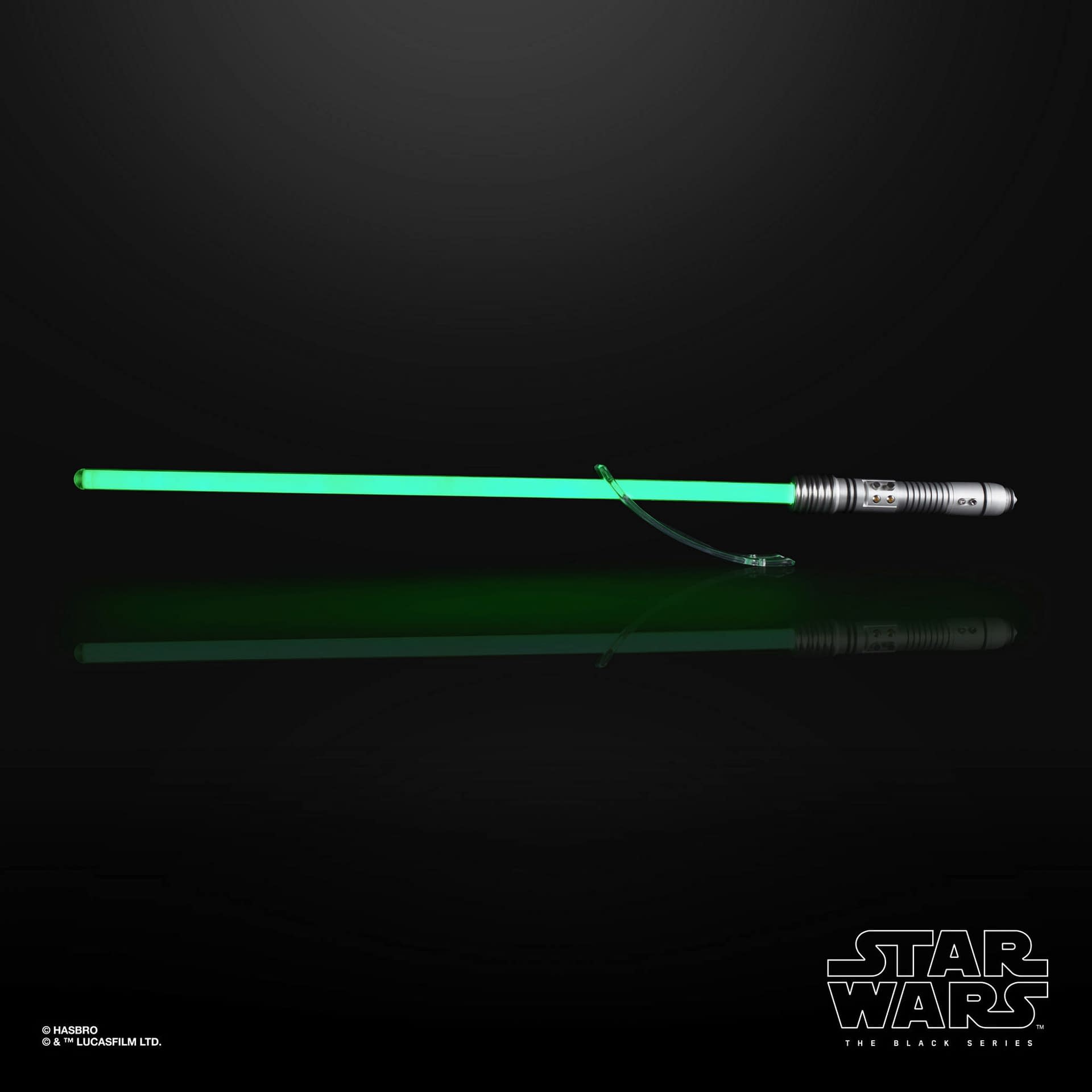 STAR WARS: THE BLACK SERIES KIT FISTO FORCE FX LIGHTSABER
(HASBRO/Ages 14 & up/Available: Spring 2020)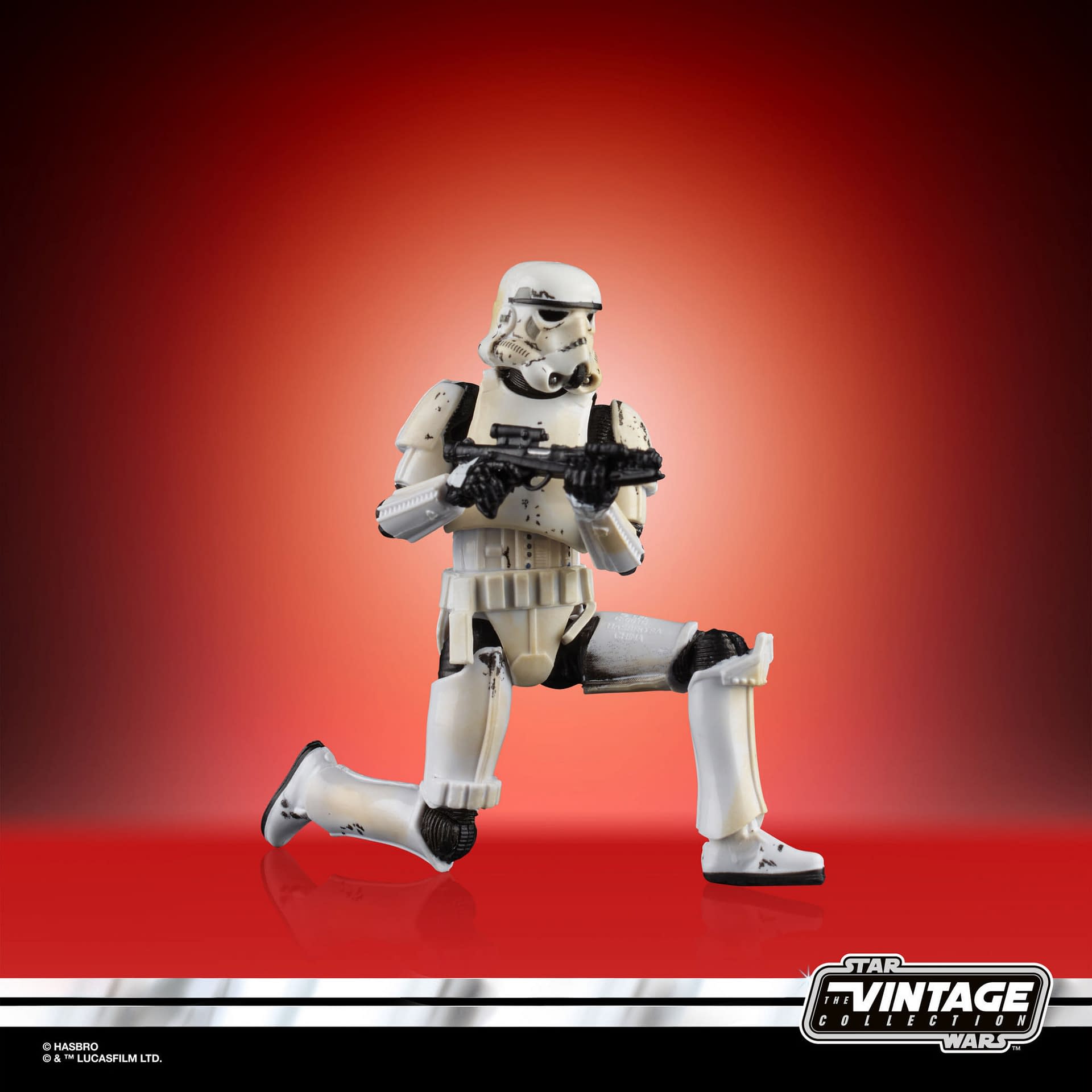 STAR WARS: THE VINTAGE COLLECTION 3.75-INCH REMNANT STORM TROOPER Figure
(HASBRO/Ages 4 & up/Available: Spring 2020)
These STAR WARS: THE VINTAGE COLLECTION figures are re-releases of some of our best main characters from the past for the global and newer fans to THE VINTAGE COLLECTION.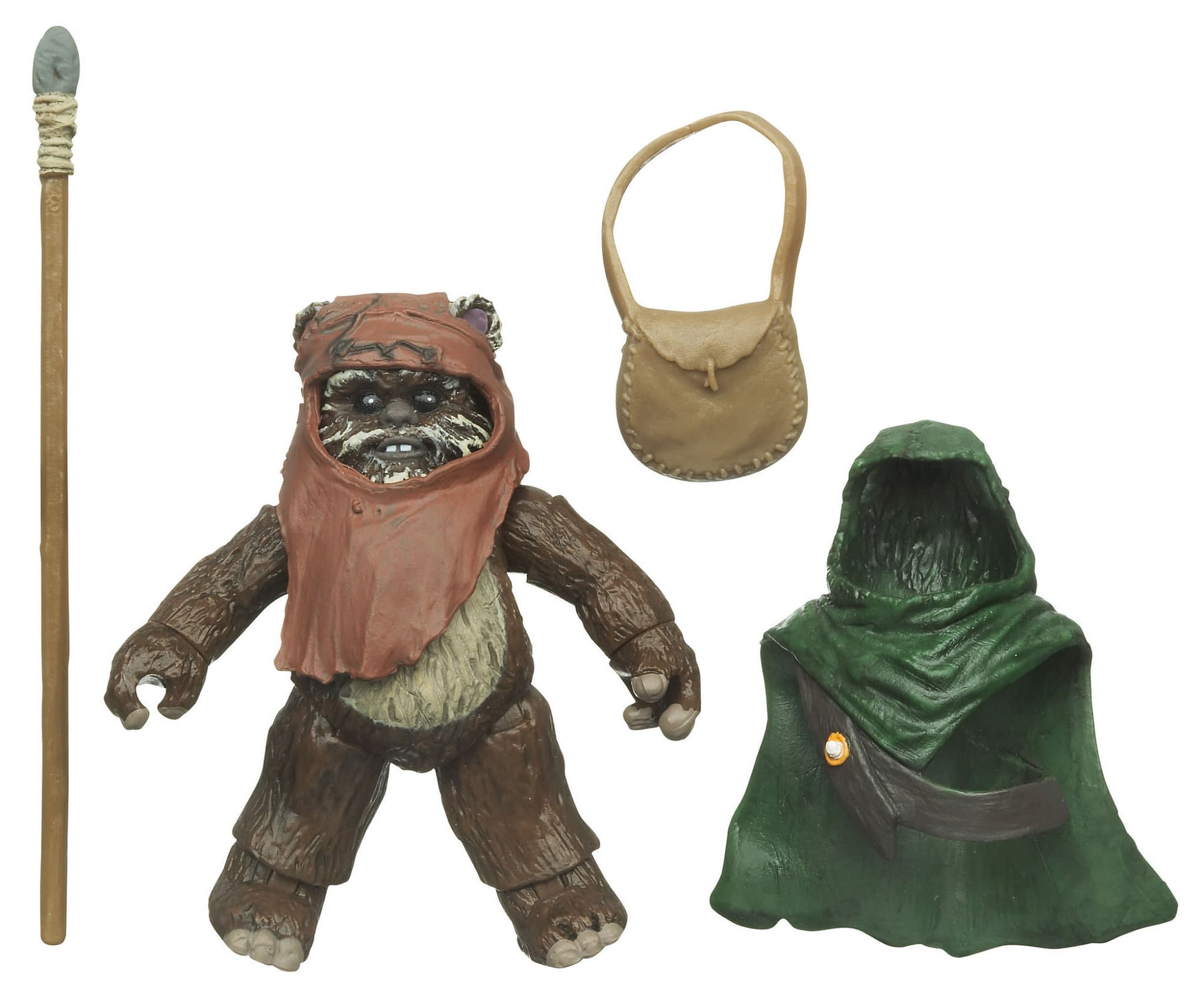 STAR WARS: THE VINTAGE COLLECTION 3.75-INCH WICKET Figure
(HASBRO/Ages 4 & up/Available: Spring 2020)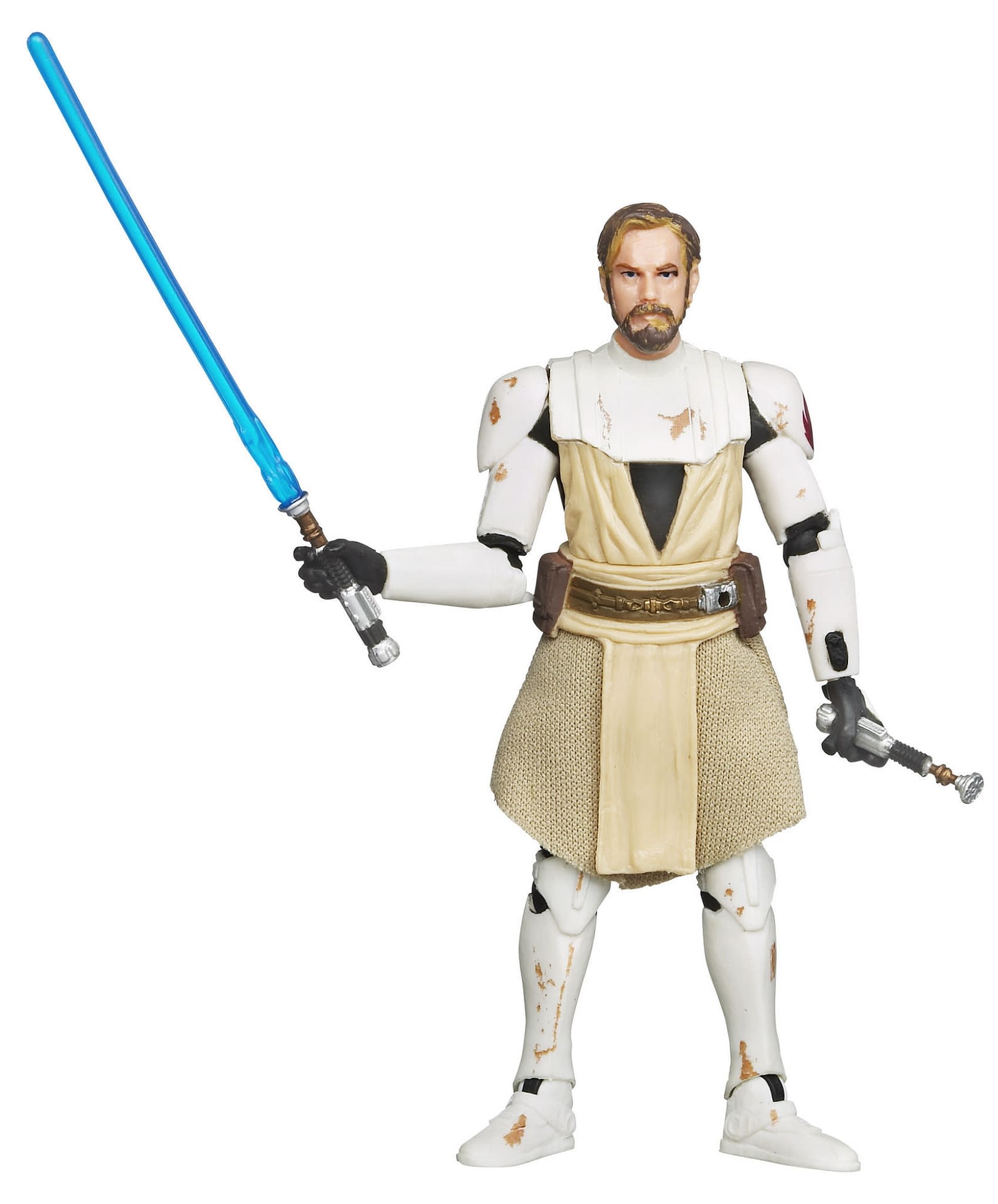 STAR WARS: THE VINTAGE COLLECTION 3.75-INCH OBI WAN KENOBI Figure
(HASBRO/Ages 4 & up/Available: Spring 2020)
STAR WARS: THE VINTAGE COLLECTION 3.75-INCH ANAKIN SKYWALKER Figure
(HASBRO/Ages 4 & up/Available: Spring 2020)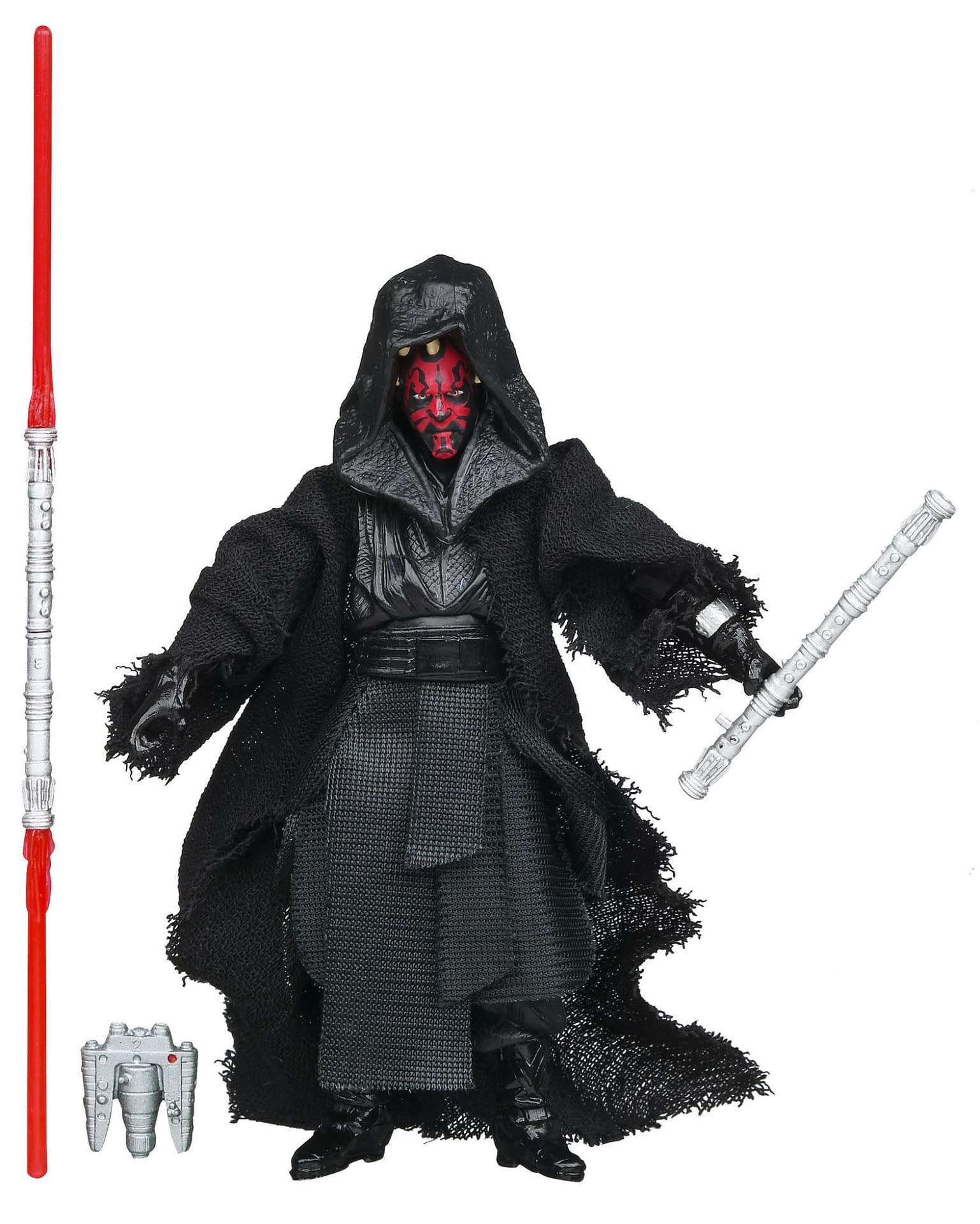 STAR WARS: THE VINTAGE COLLECTION 3.75-INCH DARTH MAUL Figure
(HASBRO/Ages 4 & up/Available: Spring 2020)