Looney Tunes Get Anatomical with New Mighty Jaxx Statues
The classic cartoon Looney Tunes has spanned generations. The wacky and hilarious stories have created laughter for children and adults alike. Mighty Jaxx is stepping it up a notch and ready to go more than skin deep with their newest statues. These anatomic statues showcase not just for favorite Looney Tunes but what their bone structure would be like. Two Looney Tunes are coming out as Marvin the Martian and Tweeter Bird are here for your collection. Both statues will be priced at $80 and will clock in at roughly 8-8.5". Each statue features half of the colorful toon and the other is their anatomical side. These interesting collectibles are quite popular and would be a great addition to any Looney Tunes fans collection. You can find Marvin the Martain pre-orders located here and Tweety Birds statue located here.
That's All Folks.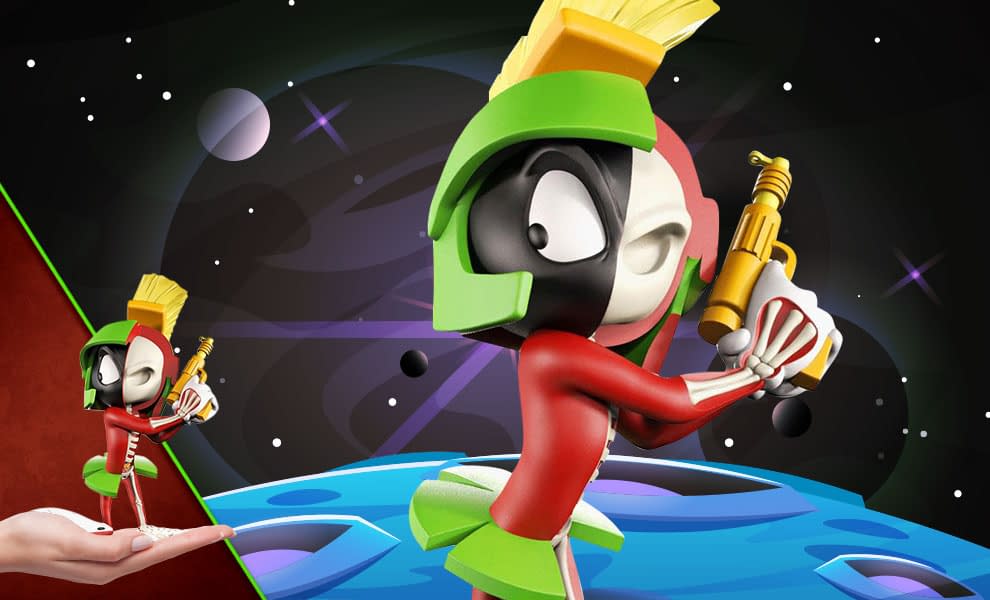 XXRAY Plus: Marvin the Martian Collectible Figure by Mighty Jaxx
ABOUT THIS COLLECTIBLE FIGURE
A recurring antagonist from Looney Tunes, Marvin the Martian might be small in size but he definitely has great ambitions! Armed with his loyal puppy K-9 and army of Instant Martians, this buggy little terrorist is making it his life mission to destroy planet Earth!
Marvin the Martian will be making his anatomical debut with his signature warrior's helmet and ballet tutu in an exclusive XXRAY PLUS edition!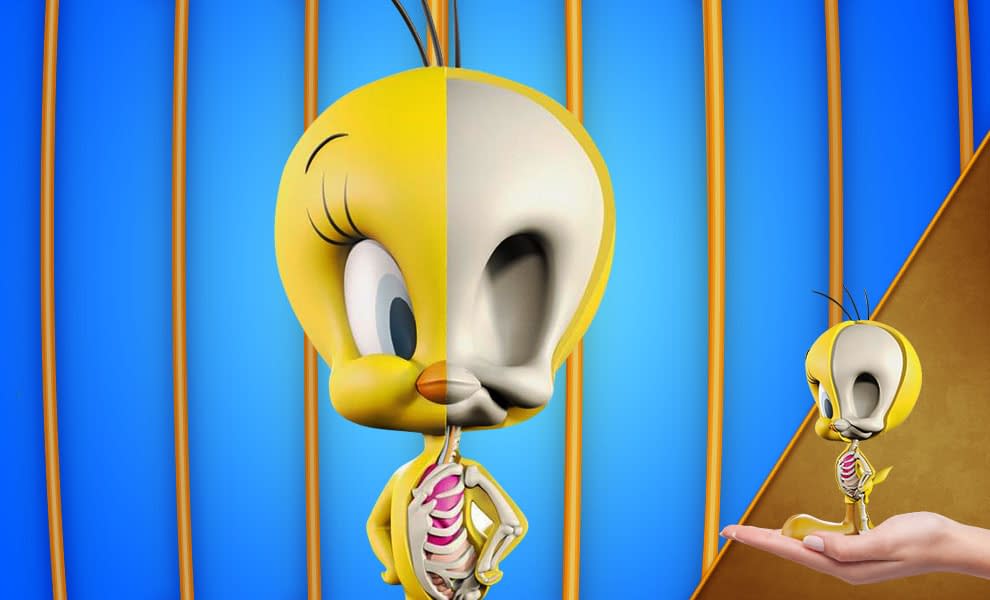 XXRAY Plus: Tweety Bird Collectible Figure by Mighty Jaxx
ABOUT THIS COLLECTIBLE FIGURE
"I tawt I taw a puddy tat…I did, I did, I did taw a puddy tat!"
Everyone's favourite little canary might be sweet as sugar with his singing and swinging in the cage but he's also tough as nails when a "bad ol' puddy tat" is bothering him. Tweety can definitely fight his own fight while keeping up with his lovable appearance, it's no wonder he's making the hearts of young and old flutter!
Add this exclusive XXRAY PLUS edition of Tweety to your Looney Tunes collection today!