Posted in: Collectibles, LEGO | Tagged: avengers, lego, marvel, shield
---
New Avengers LEGO Set Lets You Build Your Own the SHIELD Helicarrier
The Avengers are back and this time they are taking on M.O.D.O.K and A.I.M. in a new Marvel LEGO set. LEGO has revealed a couple of new upcoming building sets including a SHIELD Helicarrier. This set is 1,244 pieces and will feature 8 mini-figures with Iron Man, Thor, Black Widow, Captain Marvel, War Machine and Nick Fury all here to save the day. M.O.D.O.K will be a buildable figure and will come with an A.I.M henchmen mini-figure. These Avengers seems to be based more around Marvel Comics rather than the Marvel Cinematic Universe. This is more a made-up adventure story rather than a recreation and that is just fine. The Helicarrier has sphere cannons, rotors, and a cockpit big enough for three figures. The Helicarrier is nicely designed and is a perfect setting for any Avengers fan.
The Avengers LEGO set is a perfect collectible piece for any dedicated fan. The Helicarrier alone is nicely designed and would be fun to build from the ground up. I am pretty excited about all of the included mini-figures as it is pretty hard to find a great set with a nice cast of characters like this. This will be a nice starting set for any kid or adult who wants to start if their own LEGO Avengers universe build. The Marvel Avengers SHIELD Helicarrier Set will be priced at $119.99. The set does not have a release date just yet but it should be coming out this summer. Pre-orders are not live just yet but you will be able to find them here when live. Stay tuned here at Bleeding Cool for more upcoming LEGO sets that will be must haves for your collections.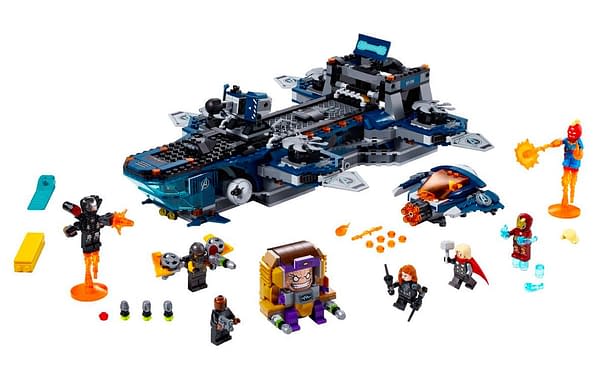 "The LEGO® Marvel Avengers Helicarrier (76153) building toy takes kids aboard the awesome Avengers Helicarrier as they join Iron Man, Captain Marvel, Thor, Black Widow, War Machine and Nick Fury to battle M.O.D.O.K. – the big-brained supervillain. Fans of Marvel Avengers movies can relive favorite scenes and dream up stories of their own when they board the amazing Helicarrier. It has lots of cool accessories, so kids can equip their team of superheroes ready for action. Then it's time to prime the sphere cannons, spin the Helicarrier's rotors, put 3 minifigures into the cockpit and launch into some high-speed spins and moves using the specially designed Helicarrier base."
The Helicarrier has rotors, sphere cannons, and a cockpit for 3 minifigures. The buildable toy comes with Iron Man, Captain Marvel, Thor, Black Widow, War Machine, Nick Fury, M.O.D.O.K. and A.I.M. Agent minifigures.
Marvel Avengers fans can recreate thrilling scenes and dream up imaginative stories of their own when they join their favorite superheroes and board the awesome Helicarrier to battle with supervillain M.O.D.O.K.
Measuring over 14" (37cm) long, the Marvel Avengers Helicarrier gives kids superhero action on a big scale. It also looks amazing on displaying any youngster's bedroom.
---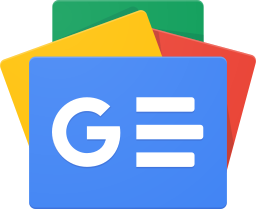 Stay up-to-date and support the site by following Bleeding Cool on Google News today!