Let's Take a Look at the Mattel WWE Entrance Greats Bobby Roode Figure
WWE Entrence Greats figures have been doing pretty well since they started hitting the shelf again. This figure, Bobby Roode, is the third in the series so far. Previously Kurt Angle and Jeff Hardy were released, and they have been hard to find in stores and a big hit with collectors. Arguably, this is the first true Entrance Greats figure like the when the line was originally around.
After three figures I have also decided I don't like the packaging they have gone with. There is just too much wasted space and feels unnecessary. I do like the pose Roode is in and the WWE Superstar facts on the back though. I still don't see why these can't be in the regular Elite package, but it is what it is at this point.
Once out of the package though the figure shines. This is the second Booby Roode Elite, after the Target exclusive WWE NXT figure. This is basically that figure, only this one is way better because he comes with his robe. It looks awesome when he has it on, and fits the figure perfectly. It is rather hard to get off of him, but putting it back on was easy. Kudos to the design team for adding the small velcro piece to help hold the robe closed besides the tie in front as well. Bobby has a great sculpt, and his look really lends itself to being made a figure.
As much as I have been indifferent to the sound bases on the other figures, here it is vital. "Glorious Domination" is one of the best WWE Superstar themes of the last decade, and having Bobby posed on top of it as it plays his theme is…well, you know.
Overall, I still think these are maybe $5 too much at $29.99, but this is the first one that feels like it is worth the extra few bucks. This is the only Roode figure you will ever need, so keeping that in mind the extra few bucks you would normally spend on the regular Elite is not wasted here since you probably won't need another Bobby figure again after this.
If you would like one of these for your wrestling collection, you can order one here.
---
---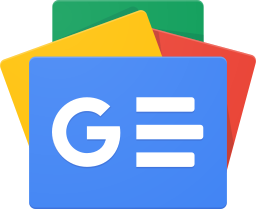 Stay up-to-date and support the site by following Bleeding Cool on Google News today!