MediEvil is one of the classic original PlayStation games out there. The iconic story follows the story of a faithful knight who met his demise too early only to be resurrected to save the world one more time. PlayStation recently released a fully remastered version of the game and it was rebuilt from the ground up and it is amazing. This time with Level52 Studios and distribution through Sideshow Collectibles you can own MediEvil's Sir Dan Fortesque with their newest statue. The diorama stands just over 9 inches tall and is fully decked out with a bunch of detail. It showcases Sir Dan posing strong with his sword and shield in hand and he is standing on one of his enemies. The graveyard scene is displayed here and it fits the atmosphere perfectly. From the fence to the grass, it is pretty retro styling and it is pretty radical. They put a lot of detail on this as you can tell from the rust stains on his armor and the polishing of his bones. Level52 Studios did some great justice to MediEvil with this statue and it one fan needs to have. This is a beautfully crafted collectible that is extremely limited edition and any fan of a MediEvil should own it today!
The MediEvil Sir Dan Fortesque statue from Level52 Studios and Sideshow Collectibles will be priced at $250. He is set to release between April 2020 and June 2020. Pre-order links are already live in available here. You should act fast because there are only 750 pieces available. If you're big and evil fan like me then you should jump on it while you can.
"Oh, I love a man who doesn't talk back! I think if you return, I may take you for my husband!"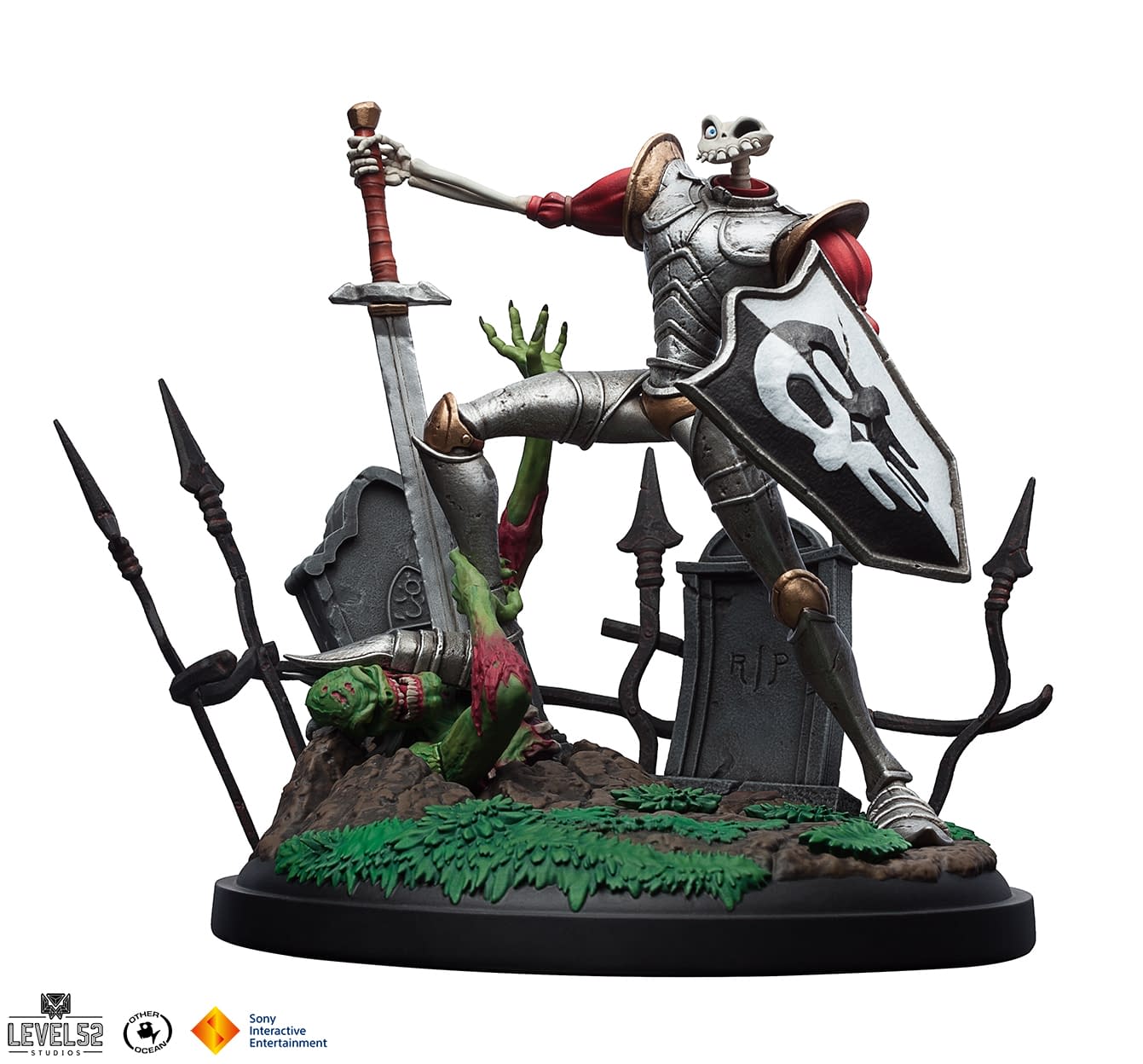 Sir Dan Fortesque Statue
About this Statue
Sideshow and Level52 Studios present Sir Dan Fortesque Statue!
In his first-ever collectible statue form–Sir Daniel Fortesque! He is a slightly-inept (and long-dead) knight accidentally resurrected by his greatest enemy, the evil sorcerer Zarok. With a second chance to foil his greatest foe, Sir Dan will once again set out to save the kingdom of Gallowmere and reclaim his place within the Hall of Heroes. He's starting his quest by taking a big first step, onto a zombie's face!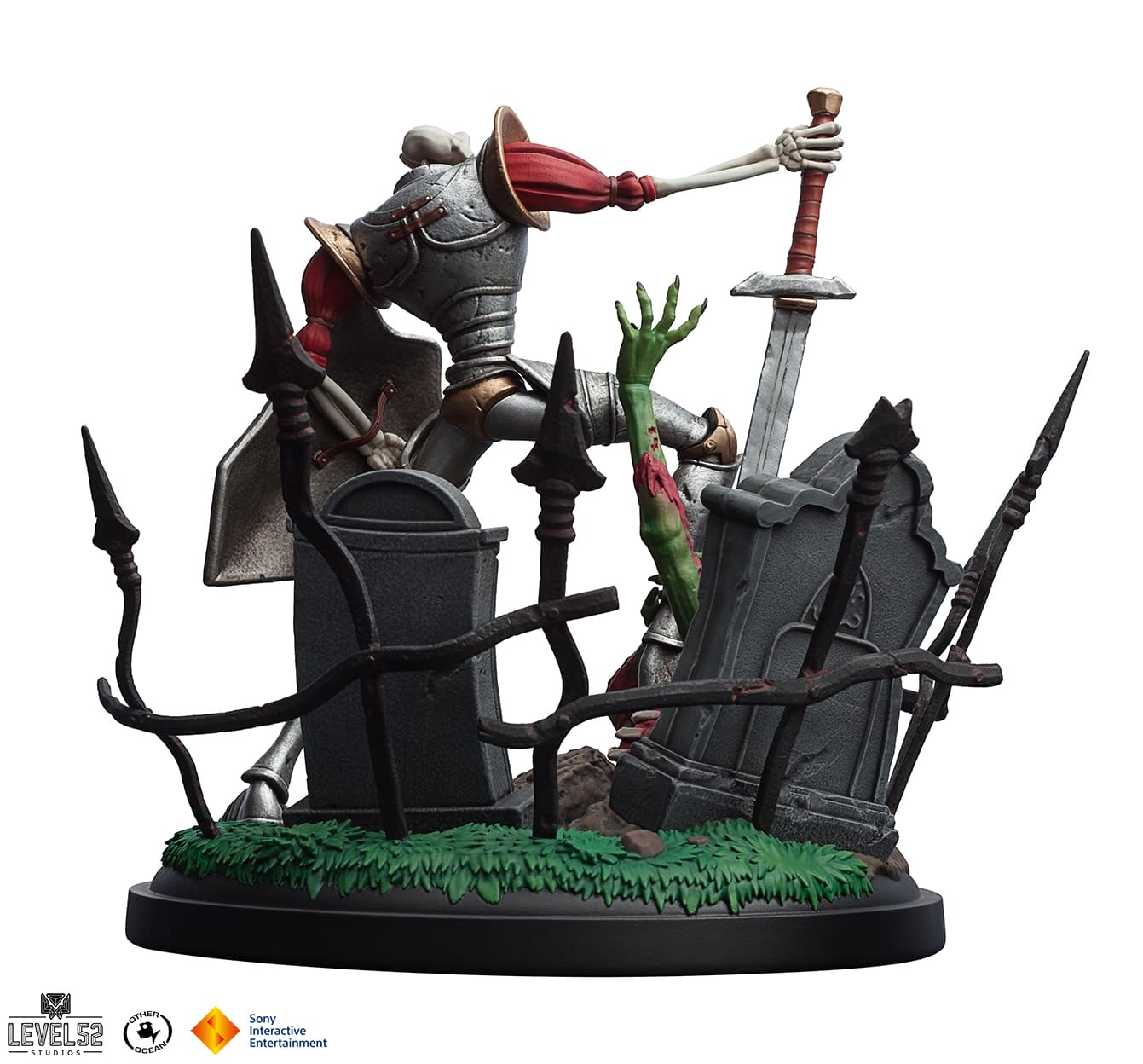 Standing 9.25 inches tall and produced in polystone, this edition of finely crafted collectibles is highly limited. Revel in nostalgia and pre-order yours today!
Brand – MediEvil

Manufacturer – Level52 Studios

Type – Statue
Enjoyed this article? Share it!