Posted in: Collectibles, Statue | Tagged: all might, anime, First 4 Figures, my hero academia
---
My Hero Academia's All Might is a Symbol of Peace with First 4 Figures
First 4 figures has revealed their latest statue as they step into the superhero ream of My Hero Academia with the Symbol of Peace 
---
The Symbol of Peace has returned as First 4 Figures debuts their latest statue from the world of My Hero Academia. All Might stands 15" tall and showcases Japans Number 1 hero in his signature Victory Pose. First 4 Figures beautifully captures this hero right after his victory of deadly and exhausting All for One. All Might stands victorious surrounded by a swirling smoke effect as well as a light-up feature. This is the final battle that solidifies All Might's retirement from the superhero game and First 4 Figures knocked this statue out of the park. Form the cel-shading deco, dynamic base, and light-up element, My Hero Academia fans could not ask for something better. All Might comes in at $269.99, he is set for a Q1 2024 release, and pre-orders are live and located right here.
Japan's #1 Hero Comes to Life with First 4 Figures
"First 4 Figures proudly presents the world's Symbol of Peace…All Might! In this glorious resin statue, All Might holds his fist high in the air. Fans of the anime will immediately recognize this iconic victory pose. All of All Might's classic features are recreated in this one-eight-scale statue, from his quintessential blonde hair to the shadows on his bulging muscles. The fine details and different textures of All Might's suit show the care the First 4 Figures crew put into replicating the great pro hero. All Might stand upon a pile of rubble that has been intricately designed and meticulously painted to look like the real thing. The statue's base features the symbol of U.A. High School, where All Might teaches the next generation of heroes."
"The Exclusive Edition adds a swirling smoke effect around All Might. The additional smoke more closely resembles the scene that inspired this statue. Also, the Exclusive Edition features an LED light-up function for All Might's left eye. When activated, All Might's left iris glows blue, just like in the anime!"
My Hero Academia – Symbol of Peace All Might Exclusive Edition (1/8 Resin) Statue includes:
One-Eight-Scale Statue of All Might
Iconic Victory Pose
Swirling Smoke Effect
LED Light-Up Function in All Might's Left Eye
Base with Rubble and U.A. High School Symbol
Limited Edition Numbering
Authentication Card
---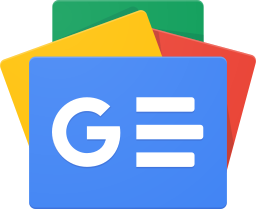 Stay up-to-date and support the site by following Bleeding Cool on Google News today!