Rick and Morty are back once again with a fair newest season and everybody is loving it. This raunchy comedy featuring a grandson and grandpa has it gone from wacky intergalactic adventures tot dimension to dimension is travel and we need more. To those fans who want to take their fan to the next level, this is the holiday guide for you as we have gathered some of the best holidays Rick and Morty gifts you can get for your family or friends or ask for yourself.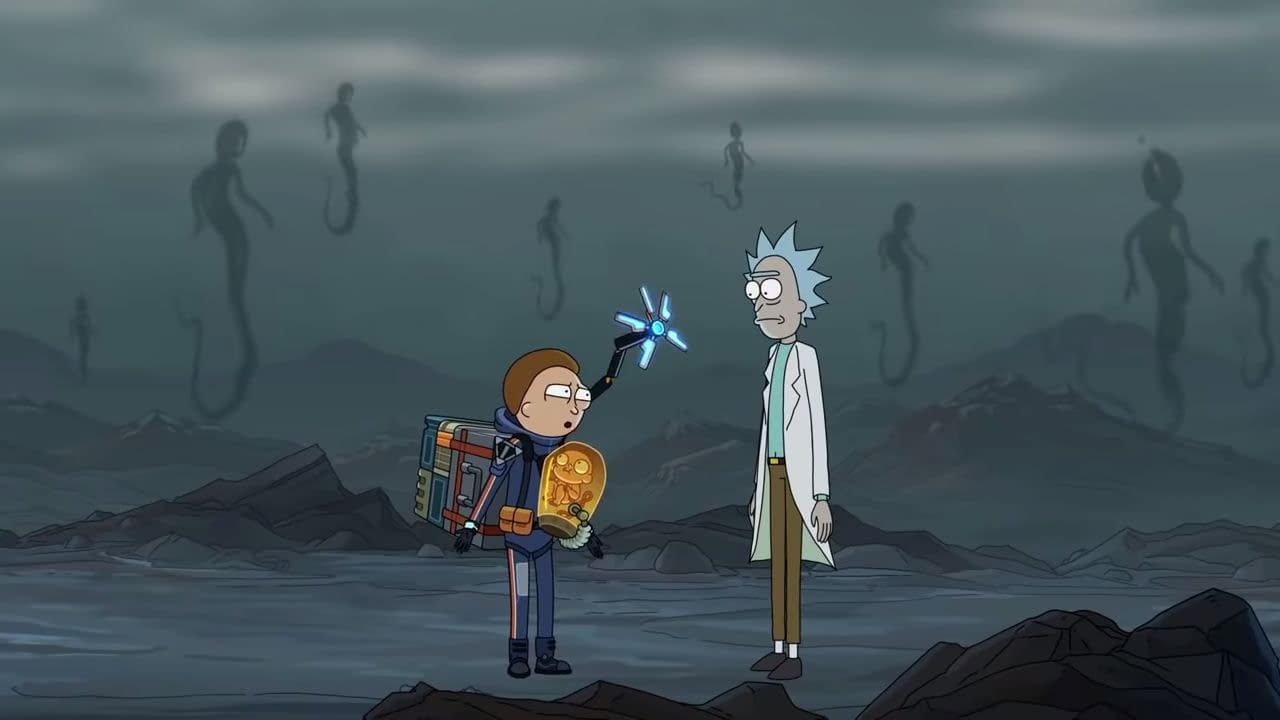 First up is none other than Rick and Morty Funko Pops! Rick and Morty have such an amazing line in Funko figures inside the world of Funko. It's one of the larger lines in the Funko community and there will be one out there for a wide variety of friends. Some of the newest ones are from the newest season we get different variations of Rick. There is a Rick for everyone this holiday season from Wasp Rick, Shrimp Rick and even Teddy Rick that does come with a bloody chase variant. As for Morty, you have the ability to get Shrimp Morty and Death Crystal Morty that does have a Walmart exclusive. Looking back in the archives of Funko, there are so many to choose from and we have included some here are some of our favorites. GameStop's have plenty of Funko discounts and deals where you find a good present for any fan. Links to find any of these Rick and Morty Funko Pops are located here.
Next up for all you Rick and Morty's fans are action figures. Funko has more than just Pops and they are perfect gifts for any inter-dimensional travel fans. Morty, Rick Meeseeks and more are at your collector disposal. Purge Suit Rick and Morty are also available along with another set with collectible parts. If you collect all the parts you can build the lovable dog Snowball! All of these figures are online and ready for any Rick and Morty fan and you can find them all here.
We now are moving on and showing love to all those Rick and Morty gamers out there and we have just the collectibles for you. First up is the Funkoverse Rick and Morty Strategy game. Funkoverse has been nominated for one of the games of the year and is perfect for not only Rick and Morty gamers but for those collectors out there. There's also a Rick and Morty Risk that you can dive your teeth into or get into some Rick and Morty Monopoly. These are perfect board games that can any fan and take their fandom to a new level. All three of those games are available for purchase online you can find Monopoly here, Funkoverse here, and Risk here.
Last but not least we have perfect galactic cups for you and the ability to take your drinking to new dimensions. Beeline Creative have a massive wave of Rick and Morty tiki mugs that are flying off the shelves and a great for any fan. They are designed great and cheap so they don't break the bank. Add these to your list or get them for your favorite Pickle Rick fan and you can find more available here.
Rick and Morty are getting popular more and more. It is the perfect time this time of year to show those fans your left for them and snag them up a gift for this holiday season. There are plenty more gifts out there and you can choose from you can find more items available here.