Star Wars droids are getting a little spooky this year. Star Wars and Disney Parks have announced that there will be a new exclusive Halloween themed droid that is coming to a park near you. There are already three Star Wars R2 Astromech droid units that have released with a new one getting a 2019 debut. The original series kicked off in 2016 with the first was R2-B00 who has a green, purple, black, and orange paint scheme. The 2017 exclusive was R2-B0017, who was inspired by Star Wars: The Clone Wars Animated Series. His paint scheme is from the mists of Dathomir and his master is Darth Maul. R2-B0018 was a sweet treat for last year's exclusive, as it showed this Astromech as candy corn. He even came with the candy corn droid arm attachment. This year's exclusive is R2-B0019, who has a skeleton paint details. Each R2 unit comes with a specialty package, that is slightly giving tribute to the older classic Star Wars figures. Each one gives a quick sentence of the origin of the droid like R2-B0019 says that, [he] "awaits his fate in the dark and formidable bowels of a Sandcrawler." These droids are perfect for this spooky holiday season so snag up the newest 2019 one today. He would be perfect for any Star Wars fans to own and would definitely be a talking point for your collection. I can't wait to see the next model to come out, and I hope we could see some Halloween Black Series come out too. I mean make me an exclusive Death Trooper figure and I would cross any graveyard for that bad boy!
All of these Halloween-themed droids are available this October. Prices were not listed but they can be found at Star Traders at Disneyland Park, Tatooine Traders at Disney's Hollywood Studios, Star Wars Galactic Outpost at Disney Springs, and other locations across the Disney Parks.
Trick or Treat!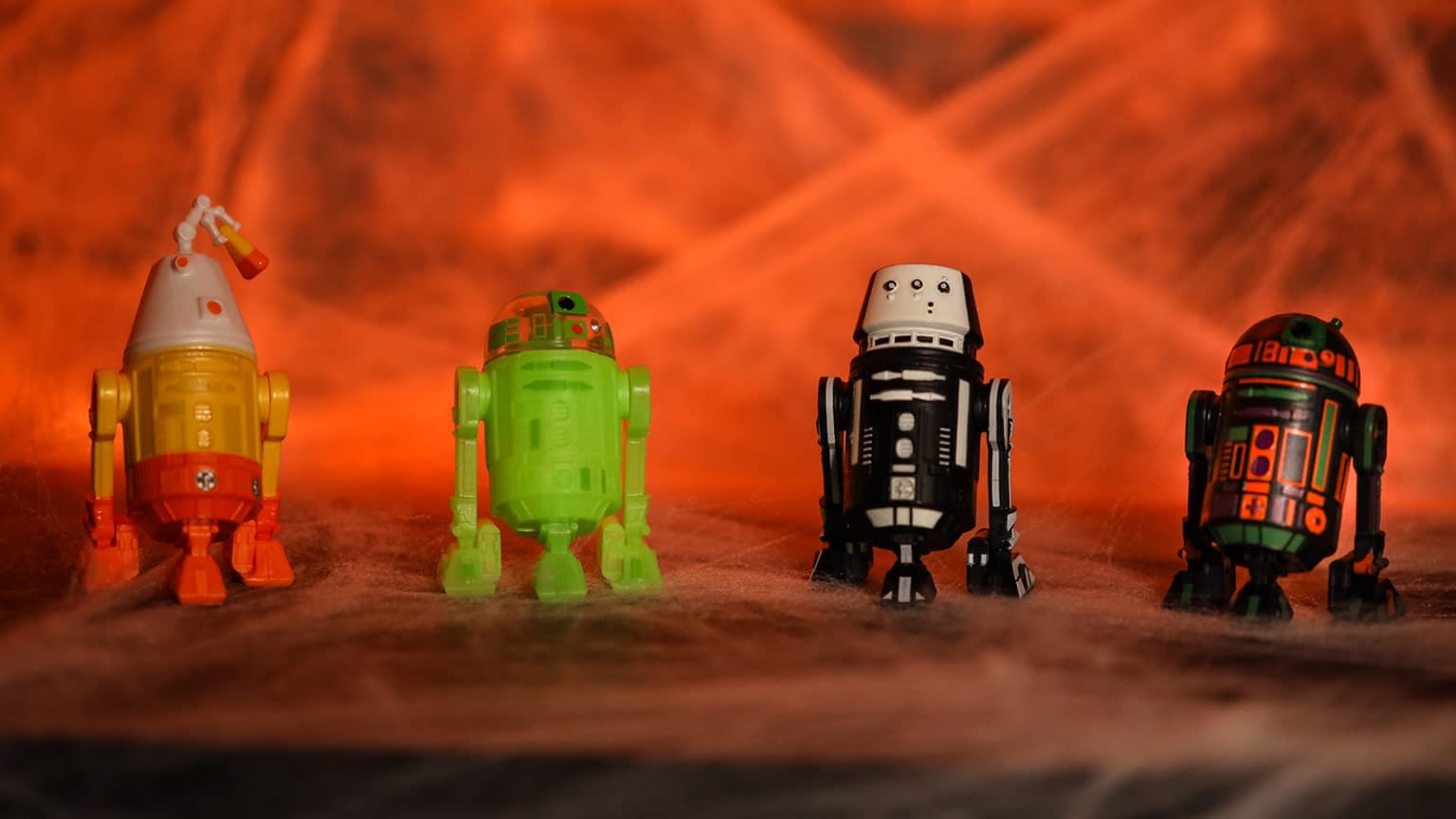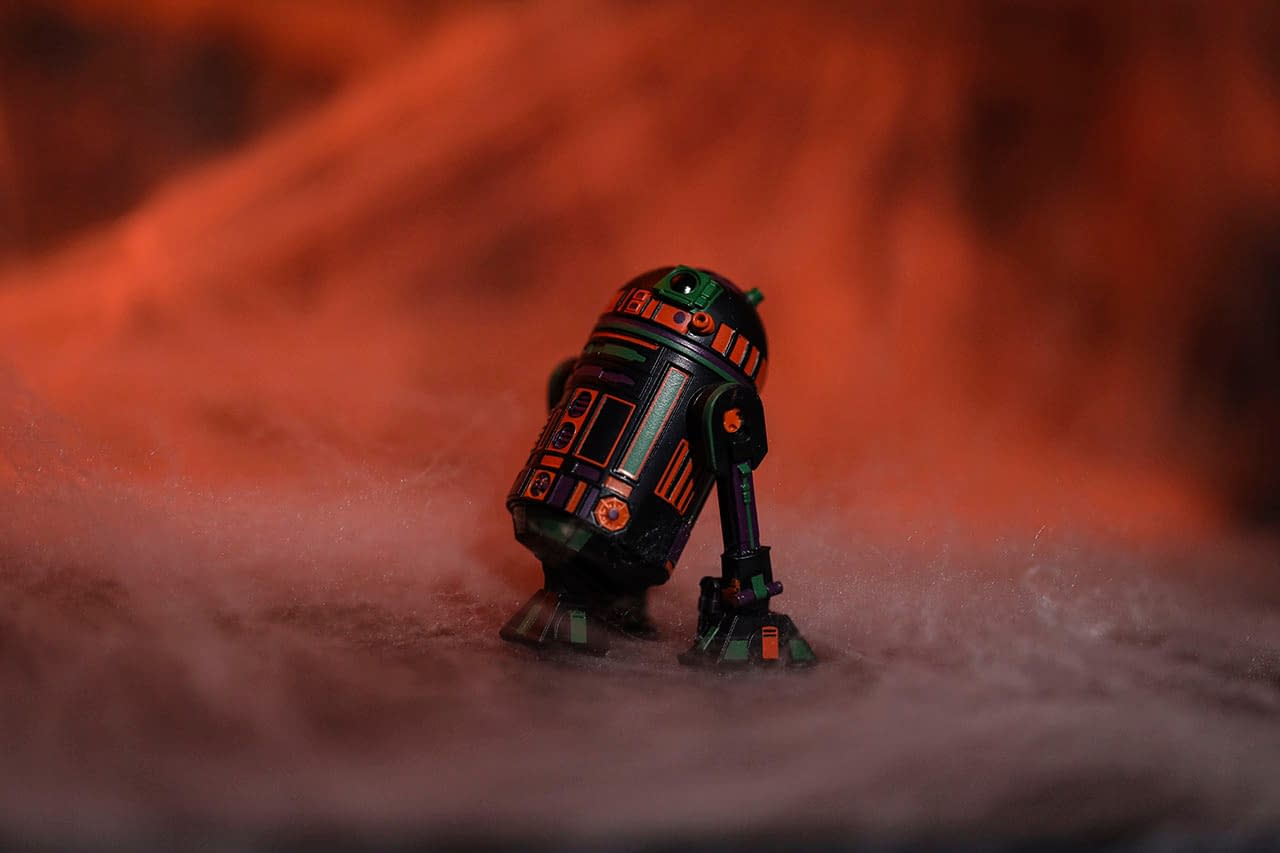 Enjoyed this article? Share it!