Star Wars Galaxy of Adventures Figure Line Expands with Hasbro
Star Wars the Galaxy of Adventures figures have a nice surprise to come out of the triple for us Friday. Not only are they sturdy plastic but kid-friendly and still collector friendly. I have been fans of the Luke Skywalker and Darth Vader figures previously released and I'm excited that more have been announced. We will be getting four new figures from Star Wars Galaxy of Adventures. All four characters are 5 inches tall and the first one coming out is Jedi master Yoda. This one isn't really my favorite the cartoon aspect really overtakes the characteristics of our favorite Jedi master what is still a nice figure all around with an included lightsaber cane and force effect accessory. Next, we are getting Star Wars: The Rise of Skywalker Sith Jet Trooper. The only accessory he comes with is a blaster accessory. These figures are nice, sweet and simple and are perfect for any Stormtrooper fan. Staying with the Sith we get everyone's favorite Sith Lord Darth Maul. I quite like this figure, he has a slim cartoon design and includes a double-bladed lightsaber that does have removable blades. He seems quite articulated and posable and perfect for any Darth Maul fan. And last but not least we are getting Boba Fett. This new animated style but with a figure I think will be one of the hardest ones define in this wave and it is perfect for any Mandalorian fan. It is a great kid-friendly and collector-friendly toys coming from Hasbro. They are cheap and pretty high-quality and perfect any Star Wars fan.
All four Star Wars Galaxy of Adventures figures will be priced at a nice price of $9.99 and are set to release Spring 2020. Pre-orders for these figures or not live just yet but when they do you your best bet will be finding them here. Don't forget to check out some of the other Star Wars Galaxy of Adventures figures already out that were released on a Triple Force Friday.
May the Force be with you.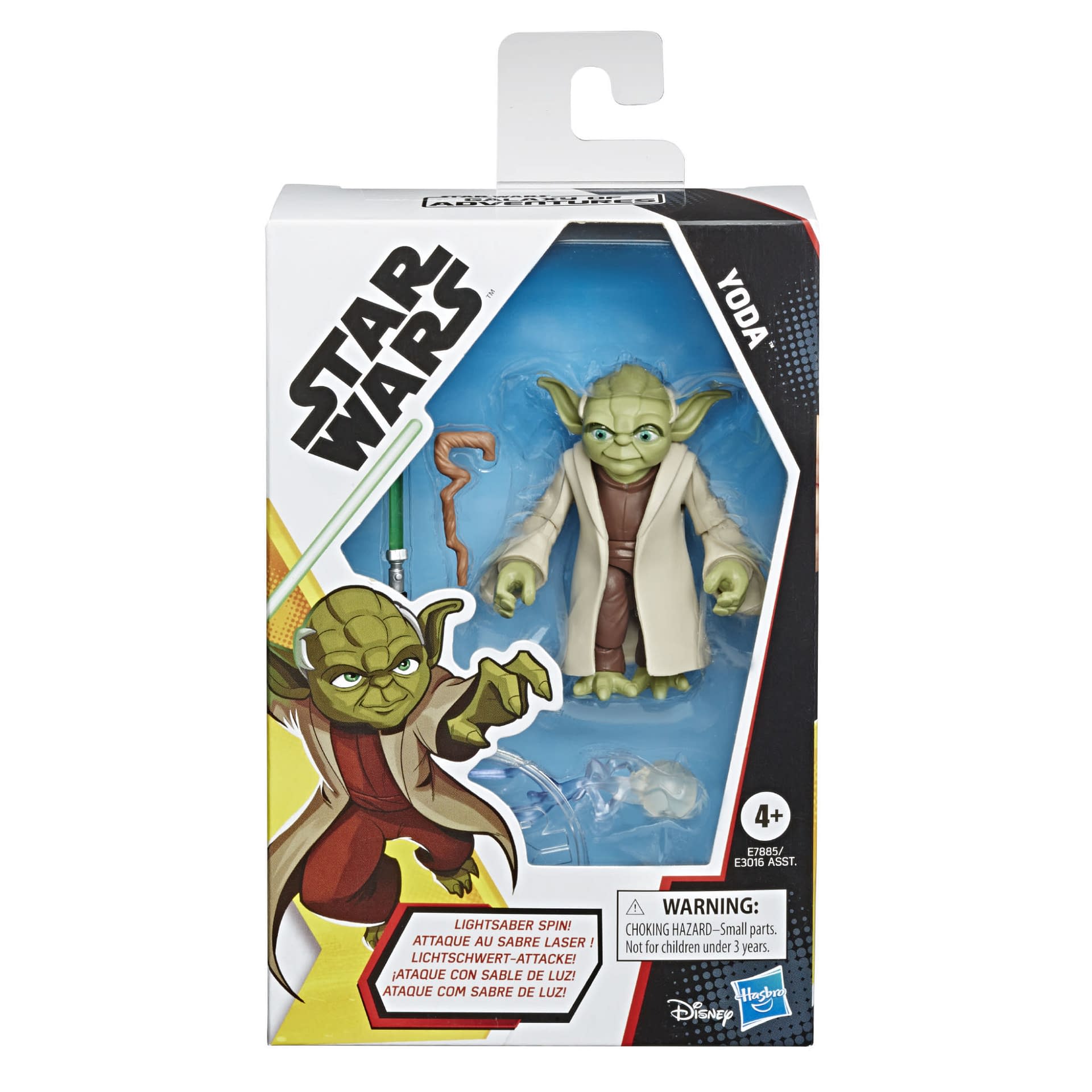 STAR WARS GALAXY OF ADVENTURES 5-INCH YODA Figure
(HASBRO/Ages 4 years & up/Approx. Retail Price: $9.99/Available: Spring 2020)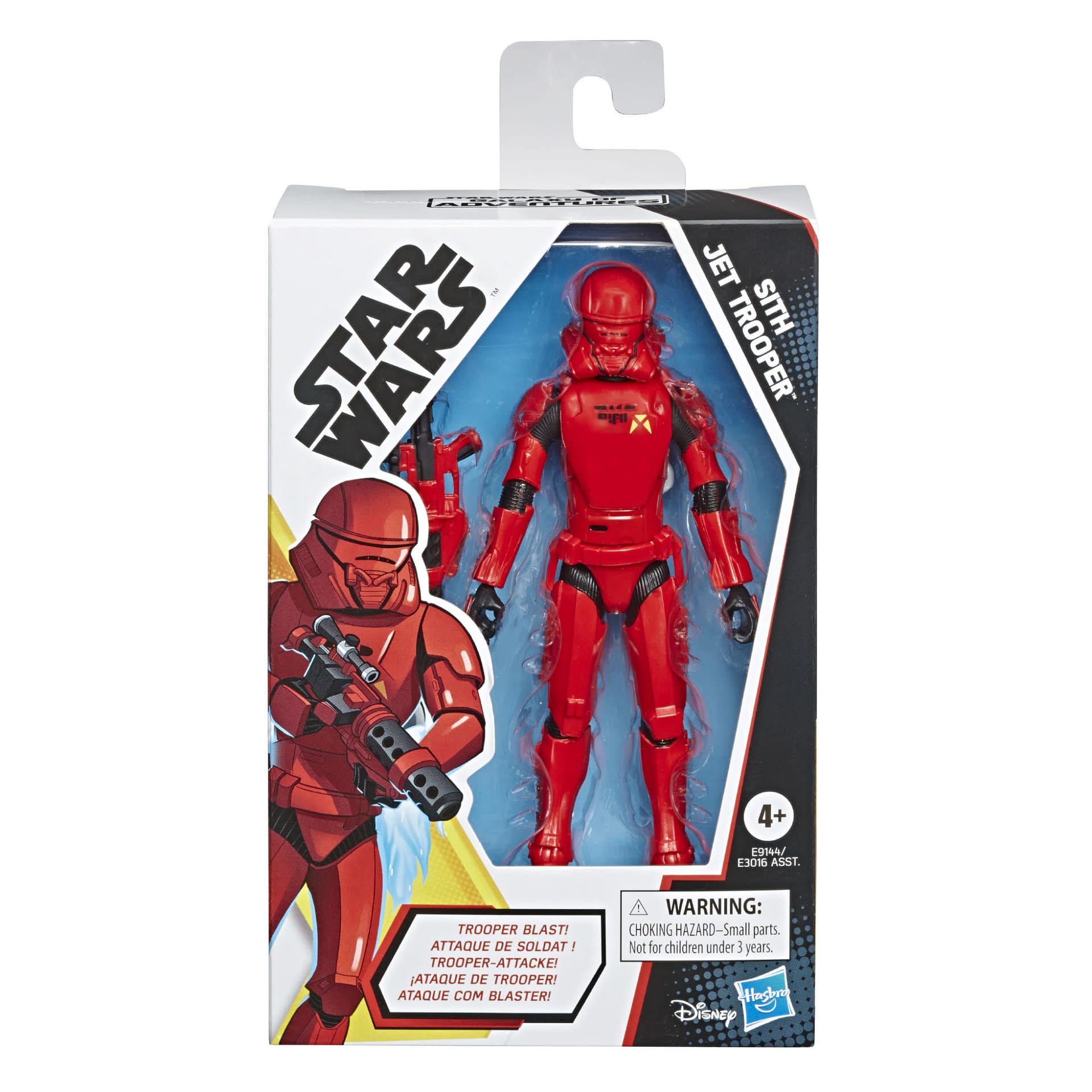 STAR WARS GALAXY OF ADVENTURES 5-INCH SITH JET TROOPER Figure
(HASBRO/Ages 4 years & up/Approx. Retail Price: $9.99/Available: Spring 2020)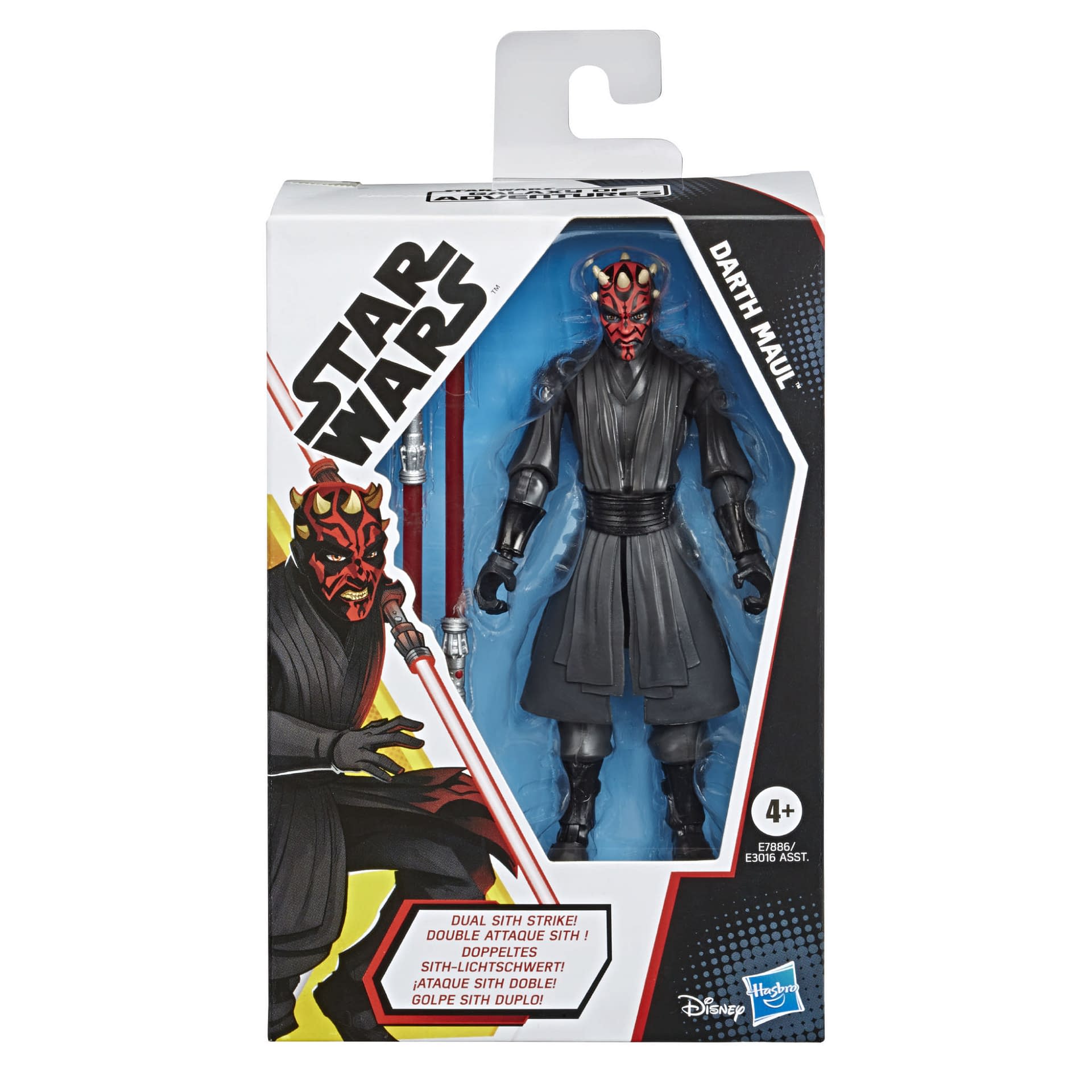 STAR WARS GALAXY OF ADVENTURES 5-INCH DARTH MAUL Figure
(HASBRO/Ages 4 years & up/Approx. Retail Price: $9.99/Available: Spring 2020)
STAR WARS GALAXY OF ADVENTURES 5-INCH BOBA FETT Figure
(HASBRO/Ages 4 years & up/Approx. Retail Price: $9.99/Available: Spring 2020)