Posted in: Collectibles, Storm Collectibles | Tagged: mortal kombat, Sheeva, storm collectibles
---
Storm Collectibles Unleashes Mortal Kombat's Sheeva with New Release 
A new Mortal Kombat figure has arrived from Storm Collectibles as a brand new fighter has entered the blood soaked ring
---
Storm Collectibles is back at it once again as they enter the bloodied arena of Mortal Kombat. Storm Collectibles continues to impress video game fans and collectors with its impressive line of 1/12 and 1/6 scale figures. They have covered plenty of video games with Golden Axe, Street Fighter, Tekken, and, of course, Mortal Kombat. Their MK line is probably the best in the collectibles business, and a new fighter has entered the blood-soaked arena. Another member of the four-armed Shokan race has arrived with Sheeva, who is ready to bring honor to her race.
Sheeva is packing some extreme detail and will feature four articulated arms similar to their previous Goro figure. Some of the accessories included will be two different head sculpts, 10 pairs of hands, as well as a fireball effect which enhances her kombat. Storm Collectibles dove deep into the catalog of Mortal Kombat characters with this figure, and it is nice to see some uncommon heroes like Sheeva back in the spotlight. Mortal Kombat fans will be able to purchase Sheeva right through the US exclusive distributor of Storm Collectibles with Big Bad Toys Store. Also, check out some of the other impressive 1/12 scale Kombat figures like Nightwolf, Shao Khan, Goro, and Lui Kang. Fans can be sure to secure one right here for $109.99, with an October 2020 release date.
Enter the Arena with Sheeva and Storm Collectibles
"SHEEVA is a member of the four-armed Shokan race. Her markings reveal that she is of the royal Draco lineage. Like all Shokan, she pledged her life to Shao Kahn, bringing honor to her race by serving him. During an attack by Edenian rebels on Shao Kahn's fortress, Sheva fiercely protected Queen Shindel and prevented her capture. She was subsequently appointed Sindel's personal bodyguard until the queen's mysterious death in Earthrealm. Sheeva is now the master jailer of Shao Kahn's oppressive dungeon."
Features:
2 x Interchangeable Head Sculpt
10 x Pairs of Hand
1 x Fireball
Release date Q3 2023
---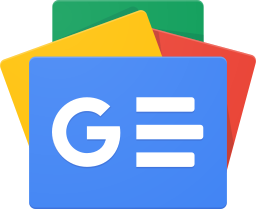 Stay up-to-date and support the site by following Bleeding Cool on Google News today!