Venomized Marvel Heroes Get New Cosbaby Figures from Hot Toys
Hot Toys has announced some new upcoming Venomized Cosbaby figures that have taken over some of our favorite Marvel Heroes. There are eight characters coming out and most will feature special effects from a luminous glow to possible light up features. On top of that, each will have a specialized venomized packaging to give the figure the full effect. Baby Groot will be taking the lead here with three upcoming Cosbaby figures one is sitting, the second is standing, and the third is glitter blue variant that seems to capture Venom from the 90s. Captain America is also joining Venom's army, his design is quite similar to Funko's but heftier and comes in a special blue box. Both Iron Man and Iron Heart have had their armor compromised and vemomized in this reveal. Both figures will have LED's giving them a light up function. This is the first time seeing Venomized Iron Heart, even Funko hasn't captured this look just yet so Iron Heart fans will be happy with this. The last two figures are Doctor Strange and Captain Marvel who have befallen before the mighty Venom. Each of these will feature special luminous paint giving them the shine that they need.
Each of these Venomzidd figures is beautifully crafted and detailed to perfection. These defiantly make the Venomized Funko Pop collection seem inferior with the added effects and special treatment. The packaging is also something to admire with a tongue flap, symbiote design all over, and the retrospective color for each figure. Any Venom or Marvel fan will have a blast with these 4inch figures. Pre-orders are not live just yet but you will be able to find them located here along with other Hot Toys products. What one do you prefer: Venomized Cosbaby or Venomized Funko Pops?
"Beware of the extraterrestrial symbiote! In the Spider-Man: Maximum Venom animated series, Marvel's biggest super heroes are monstrously transformed by Venom and more who end up turning! The sentient alien will summon an earth-shattering threat from its home planet that will push Spider-Man to his very breaking point in a battle with global stakes."
"Today, Hot Toys is very excited to unveil the brand new Cosbaby collection with Venomized design based on the fan-favorite show. Includes Venomized Iron Man, and Venomized Iron Heart with LED light up function; Venomized Doctor Strange with luminous reflective effect on eye; Venomized Captain Marvel has with luminous reflective effect on the energy-blasting effect; Venomized Groot and variations on poses and colors such as Venomized Groot (Sitting Version); which the Venomized Groot (Glitter Blue Version) is for the selected market only; and Venomized Captain America Cosbaby (S) Bobble-Head. Each collectible measures approximately 9.5 – 12.5cm tall with bobble-head function."
---
---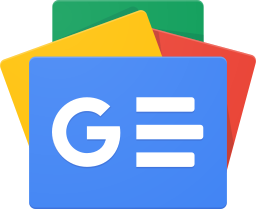 Stay up-to-date and support the site by following Bleeding Cool on Google News today!