Venompool is here and he looks pissed as Sideshow and PCS Collectibles announce their next Marvel statue. This one is coming out of the phone game Marvel's Contest of Champions and is their own unique creation. This statue is pretty powerful too and I love the look of this combination of Deadpool and Venom. This statue is a 1/3 scale piece and comes in at a whopping 40" tall! This massive piece is perfectly detailed and painted to perfection that fans can really appreciate. It does look like he will come with two head portraits, one being open-mouthed and the other closed. This is one hefty statue, from the detail to the bulk, this is one statue that can really stand out in any collection. If you're a fan of Venompool or a fan of just Venom then this statue is perfect for any collectors collection.
The Venompool 1/3 Scale Statue from PCS Collectibles is going to be priced at $2,500! Pre-orders are not live but are set to drop Monday, December 30th between 12 pm-3 pm. You can RSVP today for the statue at Sideshow Collectibles and you can find that located here. Payment plans are always available through Sideshow collectibles so you don't have to worry about the price just yet, so take advantage of it if you need too.
Venompool Hungers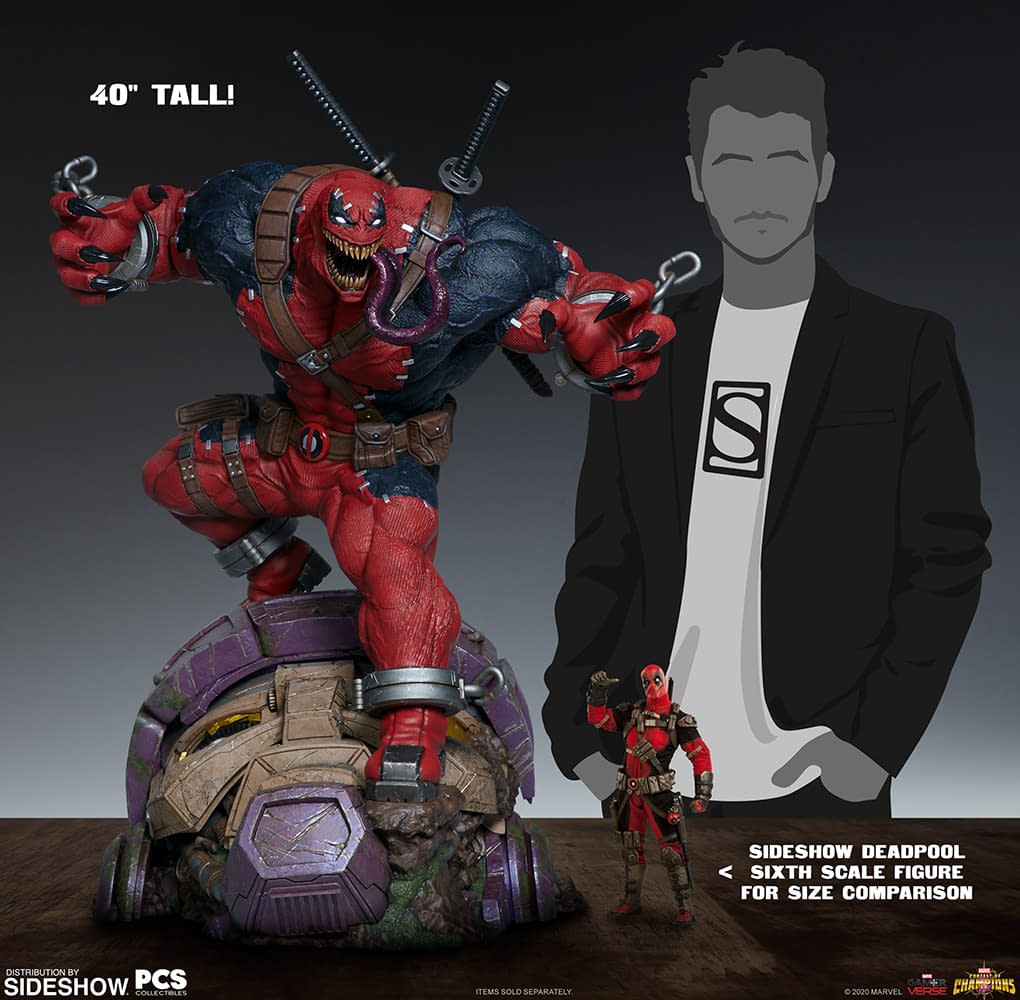 Venompool 1:3 Scale Statue by PCS Collectibles
"I DIDN'T ASSSK TO BE CREATED IN A FAKE COOKING SHOW, DAD!"
Sideshow and PCS Collectibles present the Venompool 1:3 Scale Statue, based on the wildly popular playable character from the hit game Marvel Contest of Champions.
Pre-orders for the Venompool 1:3 Scale Statue will begin on Monday, December 30th between 12pm-3pm PDT and the statue will be priced at $2,500 USD.