12 Years A Slave's John Ridley Tells the "Other" History of the DC Universe
Discovering hidden histories in established superhero comic book continuities has become quite the thing. From Jack Kirby's Celestials to Warren Ellis' Planetary to the current Metal series from DC Comics. But this would certainly be a new take.
Today, before the DC In DC event for Martin Luther King Jr's weekend, DC Comics has announced that the screenwriter of 12 Years A Slave, John Ridley, is to rewrite the history of the DC Universe with the new comic book miniseries, The Other History of the DC Universe.
The story will analyze iconic DC moments and chart sociopolitical gains through the perspectives of DC Super Heroes who come from traditionally disenfranchised groups, including John Stewart, Extraño, Vixen, Supergirl, Katana and Rene Montoya among others. At its core, the series focuses on the lives of those behind the costumes, and their endeavors to overcome real-world issues.
John Ridley, who has also written The American Way, Warblade and The Authority for DC's Wildstorm imprint says "I could not be more excited by the opportunity to excavate the canon of the DC Universe through a vast array of characters who've earned their seat at the table. I'm very impressed with DC's commitment to making their history as reverent and urgent as it is engaging and entertaining for all its many fans."
THE OTHER HISTORY OF THE DC UNIVERSE isn't about saving the world, it's about having the strength to simply be who you are.
Ridley will discuss this project at DC in D.C.'s "The Many Shades of Heroism: DC Heroes Through the African-American Lens" panel. The new series will start next winter.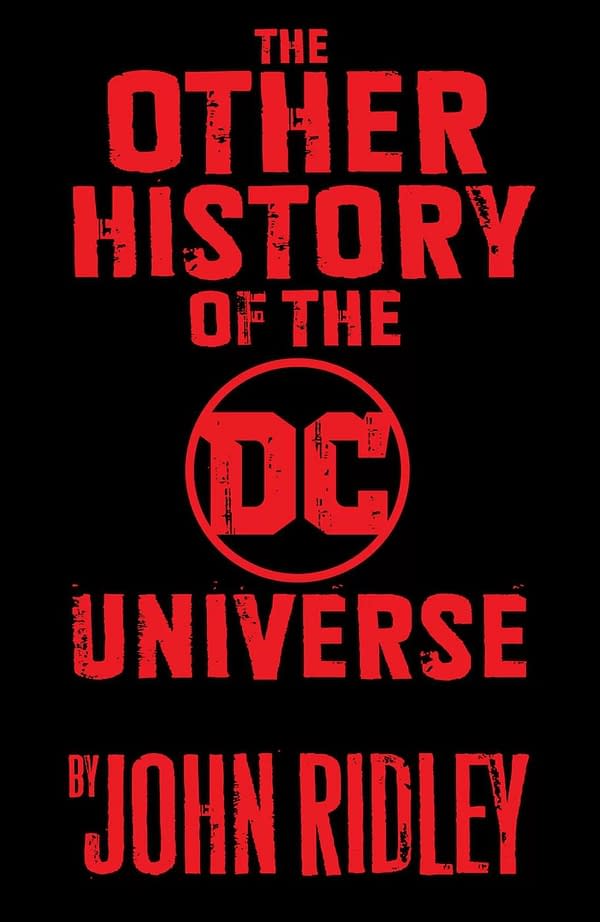 Thanks to Benson Jewell for a typo check.