X-Men: Gold Cover Pays Homage To A Queen Album Cover With A Unique History
Among Marvel's rock-n-roll-themed variant covers for September is an homage to the band Queen done by artist Mike del Mundo for X-Men: Gold #11. The cover depicts a Sentinel holding Old Man Logan and Kitty Pride as Colossus plummets to the ground. According to the solicitation, the story doesn't feature Sentinels, but rather Omega Red and the return of Colossus and Magik. The cover was revealed by Marvel Editor-in-Chief Axel Alonso. The piece pay homage to one of Queens most recognizable covers, News of the World. The 1977 album included the songs We Will Rock You, We Are The Champions, Sheer Heart Attack and Get Down, Make Love. The single, We Are The Champions reached #2 on British charts and #4 on American. The song We Will Rock You was specifically written to engage the audience, with the amazingly catch beat of "stomp, stomp, clap, pause", it allowed everyone to join in… and they did. The cover of the album was done by artist Frank Kelly Freas. But the story of the cover begins before that… in 1953 when Astounding Science Fiction magazine was published in October of that year. The cover was done by Freas and the bands drummer, Roger Taylor owned a copy. The art was used to illustrate a story called The Gulf Between by Tom Godwin and the illustration included the caption: "Please… fix it, Daddy?" Taylor shared the image with his band mates and they contacted Freas who agreed to alter the painting for the album cover. The one dead / broken man was replaced by the four band members. Freddy Mercury and Brian May were put into the robot's hand while John Deacon and Taylor were falling to the ground. Except you can only see Taylor on the back cover. If you look closely on the full album cover, you see a torn up hole. This ties into the inside of the cover where we get to see the robot reaching in and trying to grab the fleeing audience members. The inside cover was also used to promote the bands tour.
Freas is said to have been a classical music fan and avoided listening to Queen's music until after doing the cover in case he hated it. He eventually came to like it.
[Sources: The Cover Cove, Wikipedia]
---
---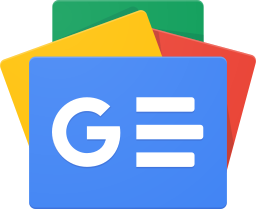 Stay up-to-date and support the site by following Bleeding Cool on Google News today!