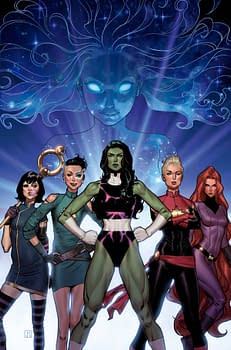 It was meant to launch on the 16th November. Instead the debut issue of the All-New All-Different Marvel female focused Avengers superteam title A-Force has slipped into the New Year, to the 6th January.
It is unknown if this is due to lateness of the book itself or whether there are plot points that rely on the publication of the final issue of Secret Wars, which saw an early version of A-Force as a spinoff mini-series.
But we have seen a preview story for A-Force in the Avengers #0 issue and that didn't seem to have that much dependent upon it.
Enjoyed this article? Share it!