A Mad Tea-Party – Writing the Future As It Happens
Jonathon Dalton writes for Bleeding Cool: Writing a science fiction webcomic poses a unique challenge. Science fiction, as you know, is never really about the future. It's about the present. But while a novelist or even a comic creator working just for print can revise and edit as they go and then release their creation to the world all at once, webcomics are released a page at a time, on schedule, potentially for years. The present is a moving target. And so the future changes every week.
Hi. I'm Jonathon Dalton. I've been writing and drawing my webcomic A Mad Tea-Party for almost ten years. Now the book is done, the story is complete, and I'm running a Kickstarter campaign to raise the funds to print it as a graphic novel (more on that later). Ten years is a long time to work on one project and the real-world future has changed shape considerably from when the story began.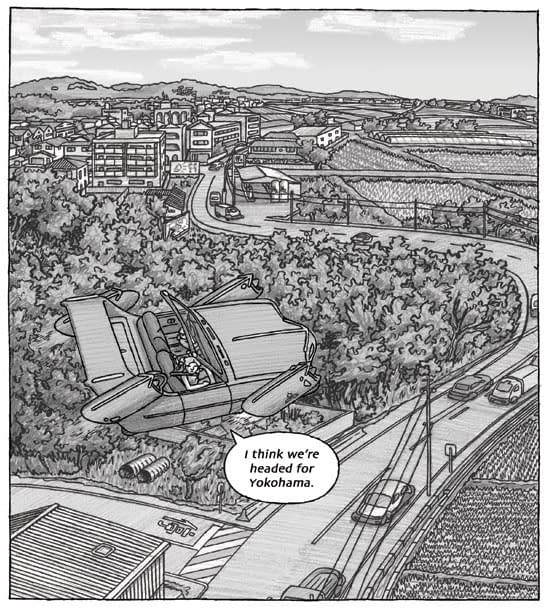 A Mad Tea-Party is about two sisters, Connie and Matilda Sakura, whose parents fought in a war against giant alien robots a generation ago. Connie and Matilda share their parents' altered genes, but little else. Not content to stay hidden away in the gated community the retired super-soldiers have built, Matilda looks for any excuse to get out into the real world- a plan that backfires dramatically when her younger sister Connie is kidnapped by teenage revolutionaries with big ideas for reordering society and a penchant for silly hats. Matilda has to rescue her, with or without the dubious help of her military-minded parents, and quickly, because the revolution could begin any day now.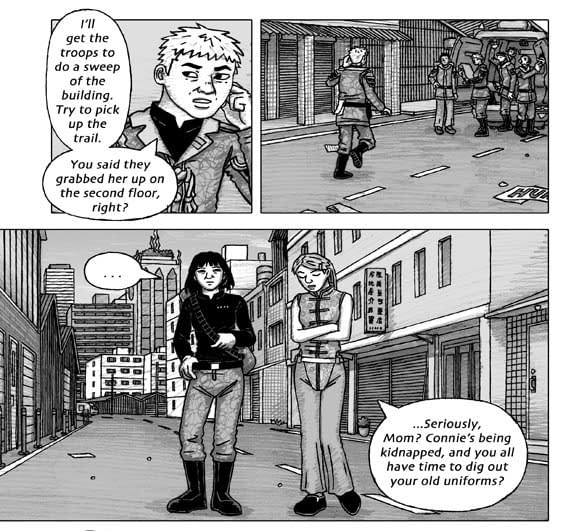 People are often surprised to learn just how long this comic has been in the works. Think back to the simpler days of 2004. There was no political movement in America with tea and historically-themed hats on the mind. Everyone seemed to think the economy would go up and up forever, and the invention of the iPhone was still a few years out (astute readers will notice that the smart phones in A Mad Tea-Party are strangely shaped, and become increasingly important to the plot as the story progresses). I set my story in the middle of an economic recession filled with political turmoil because I thought it would be a good setting for a story, not knowing that I would be living in just such a place before the book was finished. As a science fiction writer, I guess that means I've won some sort of bet with fate. Good job, Jonathon from 2004. That's an easy bet to win, though. Let me tell you a secret. Lean in close. The secret to writing stories set in the future is that the future, the present, and the past are all fundamentally the same. People (as a group) don't change. Trends are cyclical. The next generation always has to fight to escape the traps of the previous generation, only to end up building traps of their own. What goes up must come down, even if it's a flying car, and sooner or later every decent sci-fi writer's "predictions" will seem to come true.
Although the current popularity of historically-themed hats I will attribute solely to my amazing precognitive abilities.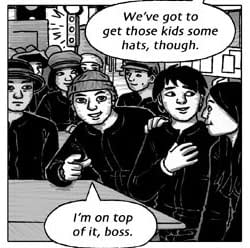 But enough about the past and the future. Let's talk about the present. Presently, I am hoping to sell enough pre-orders of A Mad Tea-Party to finally see this comic printed in its true and final form. You can help make that happen, and better yet, you can own a copy of the book for yourself. The book can be pre-ordered for $22, including shipping to any postal address in the world. I also have ebooks, my previous Xeric award winning graphic novel Lords of Death and Life, prints, playing cards, and many other cool rewards available.
The Kickstarter campaign is right here.
And finally, just to sweeten the deal, anyone who orders a copy of the book (or any reward set that includes the book) between now and November 14th will also get a sketch card drawing of a mega fauna animal wearing a silly hat. Because a mammoth in a top hat or a terror bird in a bonnet is its own reward.