A Return to One More Day in Amazing Spider-Man #29 (Spoilers)
A month-or-so ago, Bleeding Cool let you know that Amazing Spider-Man #29 would be revisiting the events of One More Day. We recapped that most controversial of storylines and wrote,
Bleeding Cool has learned that Amazing Spider-Man will be revisiting this storyline in September. No Mephisto, at least not yet, but with Mary Jane about to take a major TV acting role in Hollywood while Peter Parker is working at the university in New York again, it looks like something may be rearing its head to keep them together…
And today we get that revelation, With Mary Jane going to the West Coast for an acting job that is meant to take two months, though part of Mephisto's machinations, with the upcoming Amazing Mary Jane comic book telling that story, while Peter Parker remains in New York, working for the university.
With advice from Aunt May regarding Peter and Mary Jane…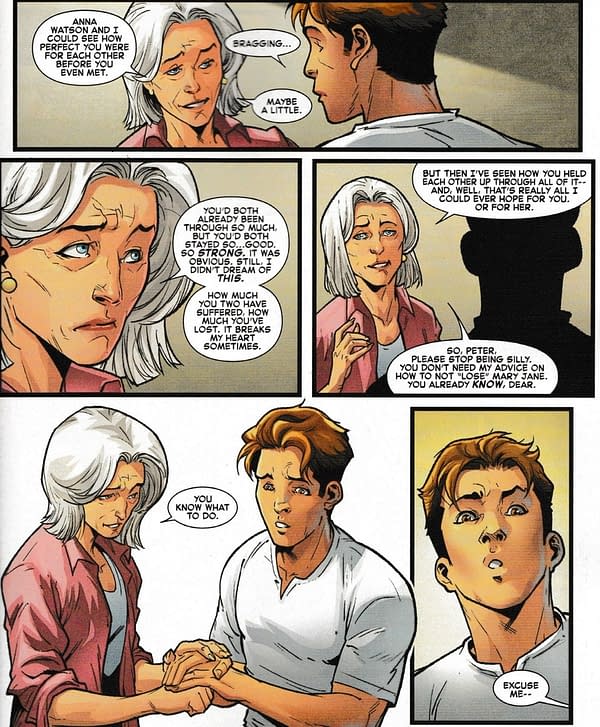 And that advice seems to have landed.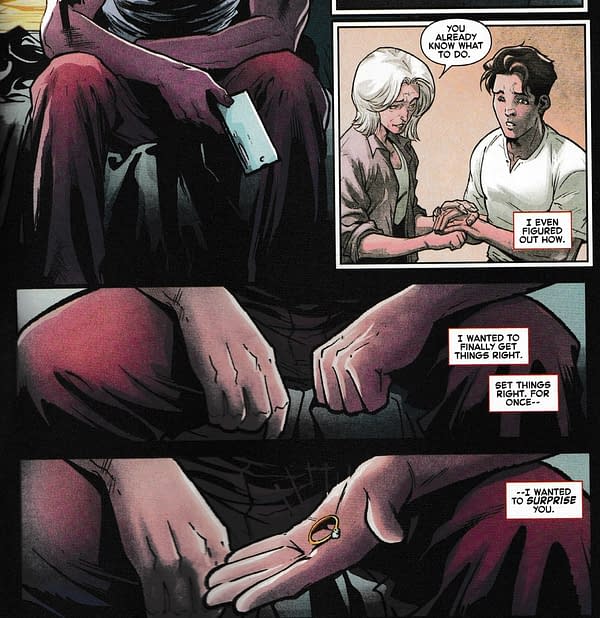 With very specific language.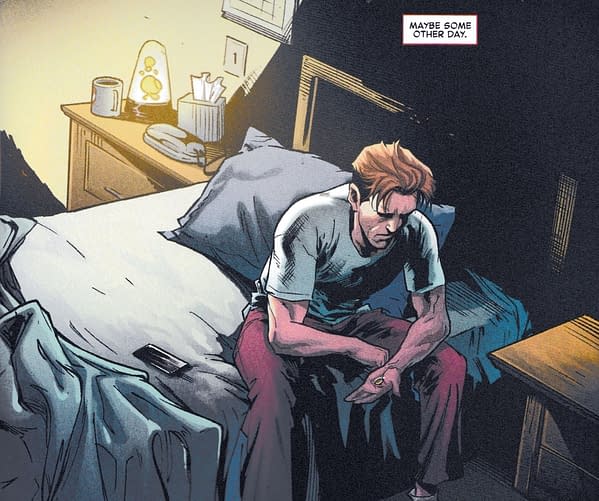 Two months isn't that long a time, even in the Marvel Universe. Unless you read today's Loki that is…
Anyway, consider this Chekhov's Wedding Ring. At some point, someone is going to find it… and marry Chekhov.
AMAZING SPIDER-MAN #29
(W) Nick Spencer (A) Francesco Manna (CA) Ryan Ottley
• The aftershocks from Mary Jane's recent decision are felt throughout Spider-Man's life!
• With that throwing Peter's life into upheaval, a super villain rearing their head is NOT HELPFUL!
Rated T In Shops: Sep 11, 2019 SRP: $3.99