The Un-Bedable Vark and Batvark meet at last in this June's 2018 release from Aardvark Vanaheim. The details of their solicits can be found below. Maybe you can make sense of it.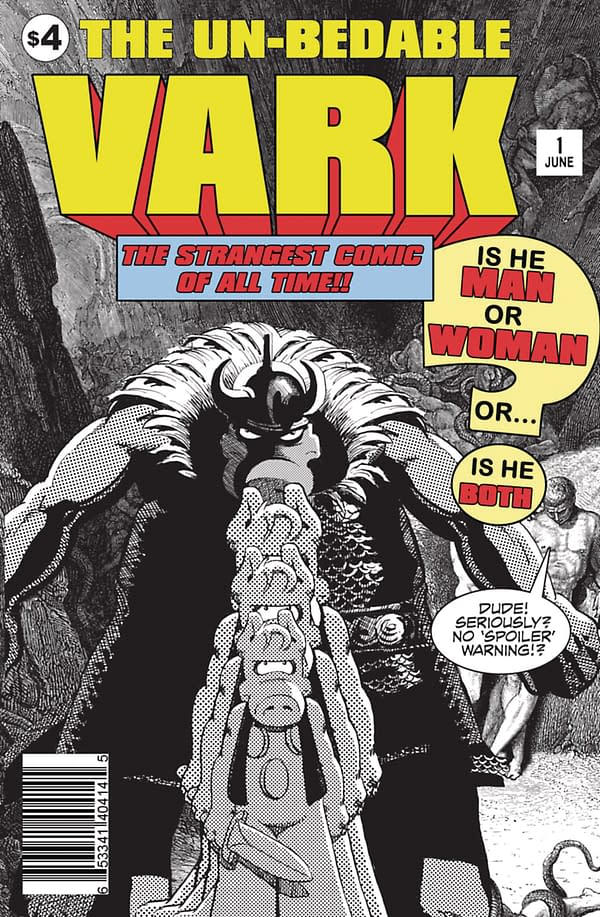 UN-BEDABLE VARK #1
APR181173
(W) Dave Sim, Sandeep Atwal (A) Dave Sim, Gustave Dore (CA) Lee Thacker
Un-Bedable Vark & Batvark crossover; Batmite and Un-Bedable Vark, "partners"? Batmite's Mom & The End of "Un-Bedable"; Pimping Un-Bedable Vark; Cerebus, Dante & Virgil play Grand Theft Auto; Central Voodoo Grocery Spam; Cerebus buys Twitter; Batvark & Nietzsche Team-Up; Jingles, the Manticore and Minotaur critique Nietzsche; Batvark & The Puzzler's Macro-Enlarg-O-Ray; Cerebus vs. the Infanto-Throw-a-phobes; "Baby-Throw Shaming"; How Can You Throw a Baby?; Jingles on Puppy-Throwing; The Strange Death of Todd McFarlane's Grey Hulk; The Manticore recovers from the Homonym Ray; Deconstructing the Batvark Codpiece.
In Shops: Jun 27, 2018
SRP: $4.00
Enjoyed this article? Share it!