Action Comics Special #1 Review: Another Great Superman Comic
A Lex Luthor from the future returns through time to enact his final revenge against Superman, and it just may be Lex Luthor of the present that saves the Man of Steel. Then, at a White House Correspondents' Dinner, reporter Clark Kent riffs on Lex Luthor in a vicious comedy routine. Finally, Lois Lane is in a car accident which totals her car, and Superman finds a way to make it up to her.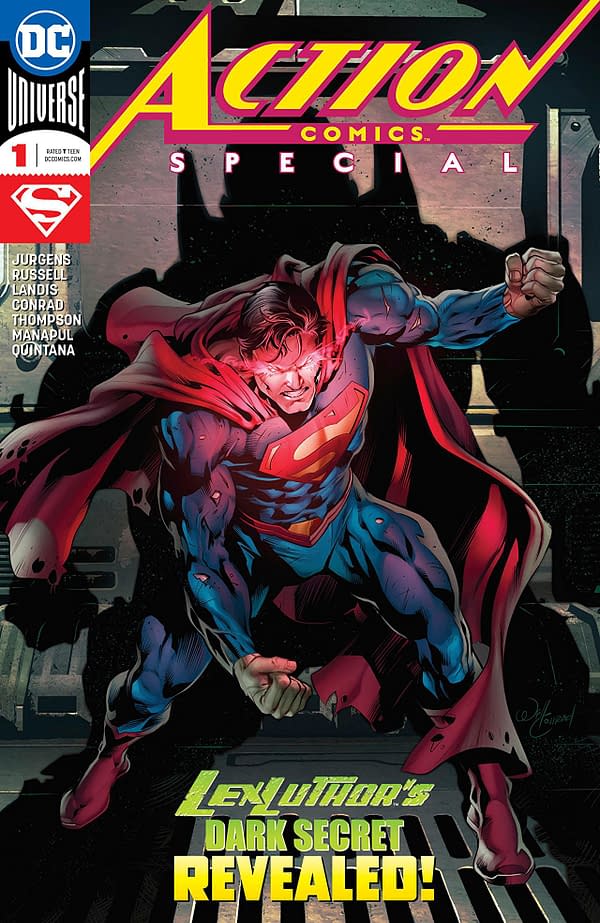 The Action Comics Special #1 is something of a last hurrah for the current creative team of Dan Jurgens and Will Conrad, and they are joined by other writers and artists to put together this farewell to Superman.
The first, which is called "The Last Will and Testament of Lexington Luthor," and compares a far more despondent and decrepit Lex Luthor against the one we know. It's action-packed, and it provides a nice potential moment of introspection for Superman's greatest foe. Will Conrad and Wil Quintana's artwork looks great, and the overall story provides a nice opening for this book.
The second gives us more interiority for Lex Luthor and how he deals with relatively trivial matters in public. The story is actually quite funny, as much of the book is Lois and Clark riffing on public figures in the DC Universe. Luthor gets some great villain moments, and the art is a simplistic style which looks quite good. Mark Russell, Jill Thompson, and Romulo Fajardo Jr. cover this one.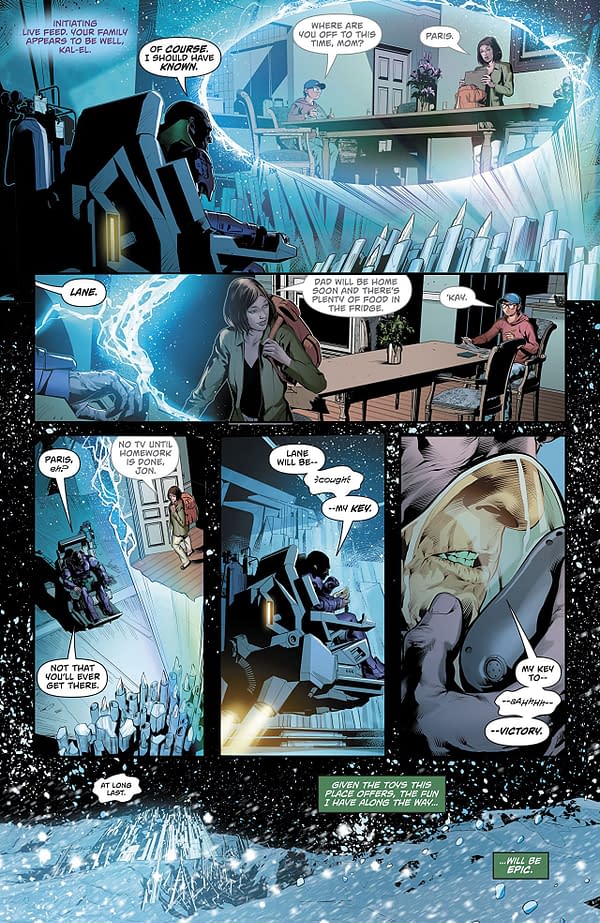 The final story provides a couple of moments of Superman being Superman. I won't spoil the specifics, but it's a sweet and endearing story of Clark and Lois with bright and beautiful artwork. This one comes courtesy of Max Landis and Francis Manapul.
The Action Comics Special #1 is a wonderful read crafted by talented creators, and it's definitely helping me get into Superman more than I already was. With great art and solid storytelling, this one easily earns a recommendation. Give it a read.