Alan Moore Exposes The Corrupt, Secret History Of Warner Bros, With Kevin O'Neill
Alan Moore and Warner Bros have their issues. They are after all the company that bought and own DC Comics.
Moore quit DC Comics as a mixture of corporate ownership of content, their decision to add reader warnings to the covers of his books, and their choice not to renegotiate his contract over Watchmen and V For Vendetta now that they had begun to be published, in perpetuity, in trade paperback so that the rights would never revert. He chose to withdraw his labour.
Decades later, DC Comics would buy Wildstorm, who were publishing Moore's America's Best Comics line. And despite promises of a firewall between his work and DC Comics editorial, they interfered with his work on Tomorrow Stories and on the League Of Extraordinary Gentlemen: The Black Dossier. He brought ABC to a close, aside from LOEG.
That he then pulled from DC Comics (thanks to a pre-existing movie contract keeping his co-ownership of the comic) after the producers of the V For Vendetta movie stated that Moore was on board with it. He wasn't. As a result of not getting an apology, he asked that his name not be used on the movie, or on any other movie production he had no involvement with.
He has describes the relationship as DC/Warners stalking him, constantly trying to pull him back, first with involvement with a Watchmen anniversary project, novel adaptations, trading their reversion rights for his approval of Watchmen sequels and more. Recently DC Comics announced that DC Rebirth would bring the Watchmen characters into the DC Universe, and this time they didn't even inform Watchmen co-creator Dave Gibbons.
So. Today.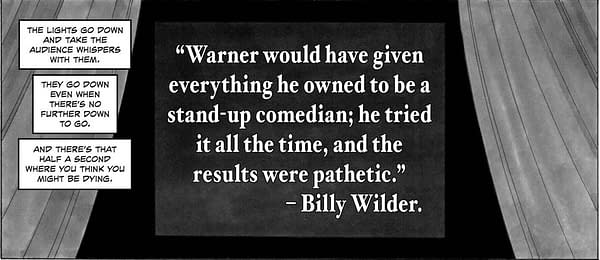 Alan Moore and his League co-creator Kevin O'Neill have been creating the lead Cinema Purgatorio strip for the anthology of the same name curated by Alan, and published by Bleeding Cool's owner's Avatar Press.
In it, he has explored a history of cinema in a, frankly, unique fashion. My favourite to date was a reworking of the old Republic serial cliffhangers that always used to really annoy me as a child, into the act of a time traveller on screen. The life of a stop frame animator as told by a Mighty Joe Young-style gorilla was also a highlight.
But the most recent strip went to the heart of Alan Moore's world. A fully researched history of the corruption and scandal behind Warner Bros and the brothers who formed it, Harry, Albert, Sam, and Jack Warner – as if they were the Marx Brothers. Welcome to…
We meet the four brothers as they make their initial move. Jack Warner, portrayed as Groucho Marx, comes under the most scrutiny as a philandering crook, as the brothers seek to screw over their employees, and argue amongst themselves over the future of film.
As well as involvement in organised crime and the alleged cover-up of a serious drink-driving incident by one of their stars, Busby Berkeley that saw two killed and more severely injured, with allegations that the two hung juries were as a result of court corruption and police bribery. If a song and dance number can be considered hushing up anything. Jack Warner is shown as screwing over his own brothers to get the whole business… And ends up, morally compromised, but living the high life, with police, mobsters, politics, women, corruption… Have to say, Jack Warner does look the part… There is plenty more to unpack as well as the other stories written by Garth Ennis, Kieron Gillen, Christos Gage and Max Brooks. But this is the one that's going to be a reference point on many thesis on Warner Bros to come…
---
---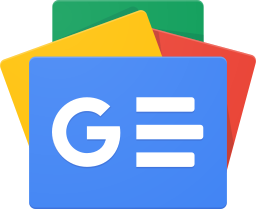 Stay up-to-date and support the site by following Bleeding Cool on Google News today!