Fear Diaries and FUBAR All-Stars Take the Stage: Alterna Comics April 2018 Solicits
New titles Fear Diaries, by Garrett Gunn and Nicolas Touris, and FUBAR All-Stars, by Michael Exner III, Michael Bracco, Chuck Dixon, Kelly Williams, and more, are coming out through Alterna Comics this coming April. Details below.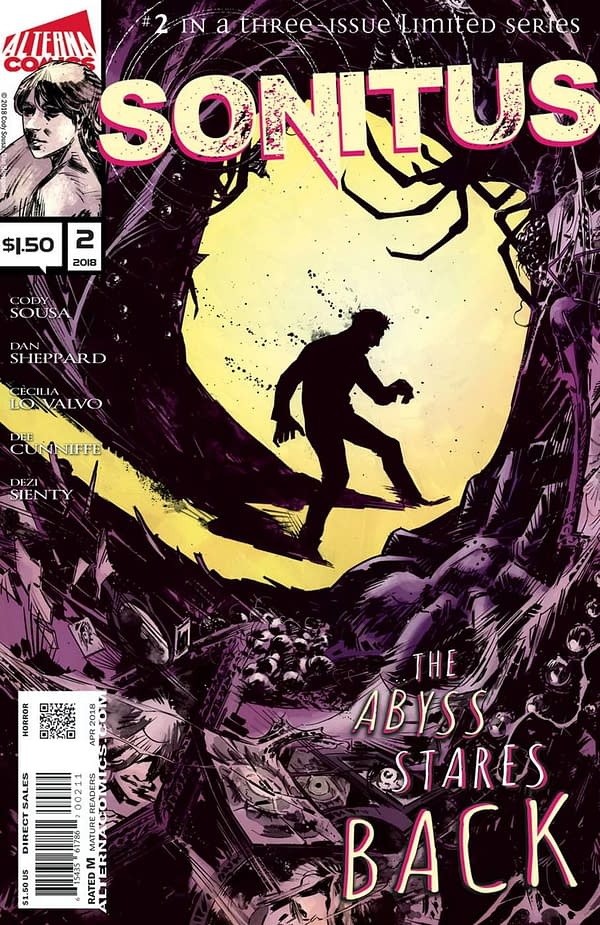 SONITUS #2 of 3
(W) Cody Sousa, Dan Sheppard
(A) Cecilia Lo Valvo, Dee Cunniffe
(L) Dezi Sienty
Reality begins to unravel as the darkness within the house begins to consume everything in its path.
In Shops: Apr 25, 2018
$1.50
32 pages, Black & White, Mature Readers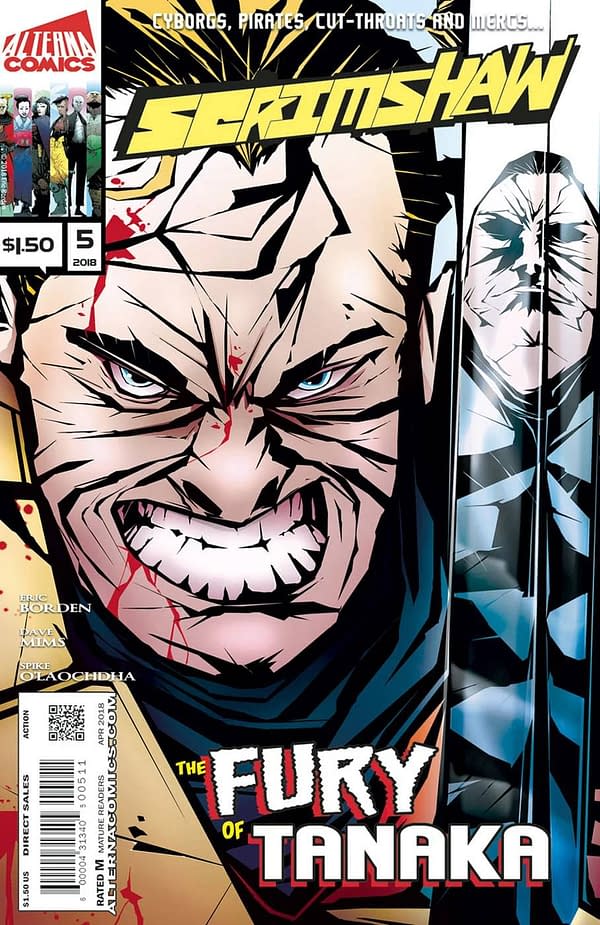 SCRIMSHAW #5
(W) Eric Borden
(A) Dave Mims
(L) Spike O'Laochdha
As the battle rages on, Hans fights for his life. With everything on the line, he unleashes all of his fury in a fight for survival. After this issue, nothing will ever be the same!
In Shops: Apr 25, 2018
$1.50
32 pages, Full Color, Mature Readers
THE XII #2 of 5
(W) Patrick Trahey
(A) Luis Suarez
Fifteen years of relative safety have spared Caleb's son Eli from the harsh truths of the world. Finally face to face with the brutality and desolation that exists outside the farm, Eli comes to the grim understanding of how the 'Dead Roads" got their name.
In Shops: Apr 25, 2018
$1.50
40 pages, Full Color, Mature Readers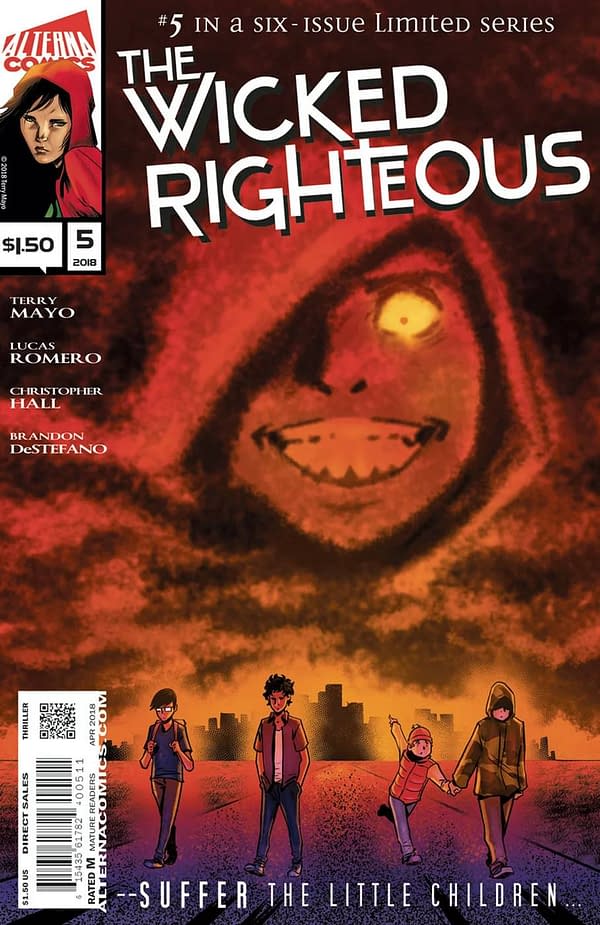 THE WICKED RIGHTEOUS #5 of 6
(W) Terry Mayo
(A) Lucas Romero, Chris Hall
(L) Brandon DeStefano
Tragedy looms for Lucas and his family as evil approaches from every side. THIS is the beginning of the End!
In Shops: Apr 25, 2018
$1.50
32 pages, Full Color, Mature Readers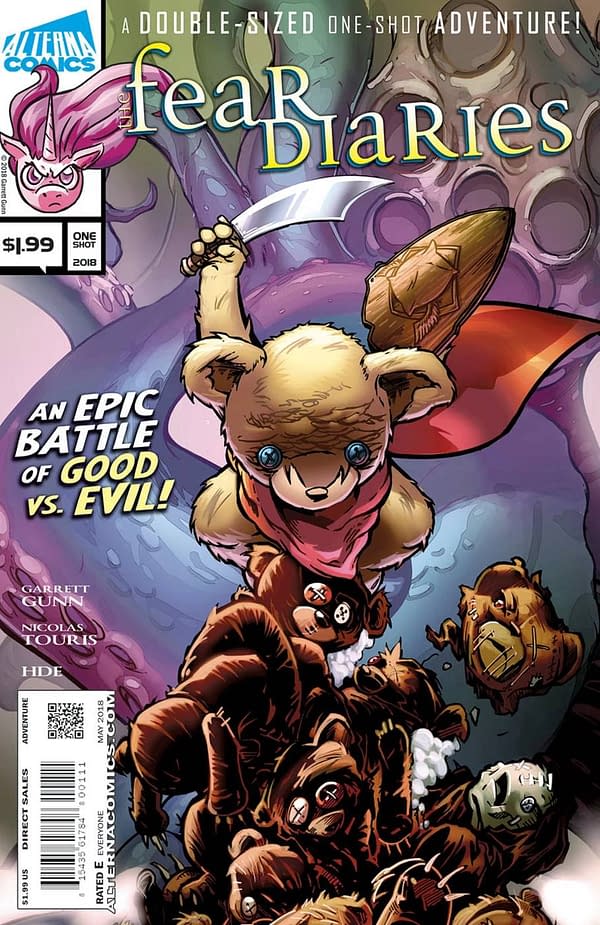 FEAR DIARIES
(W) Garrett Gunn
(A) Nicolas Touris
A dangerous threat to children across the world has returned. Theodore Bearsly and his ragtag team of stuffed heroes face their greatest battle yet as they encounter The Dark Mistress' army of evil toys who will stop at nothing to feed off the fear of every child on earth.
In Shops: May 2, 2018
$1.50
56 pages, Full Color, All Ages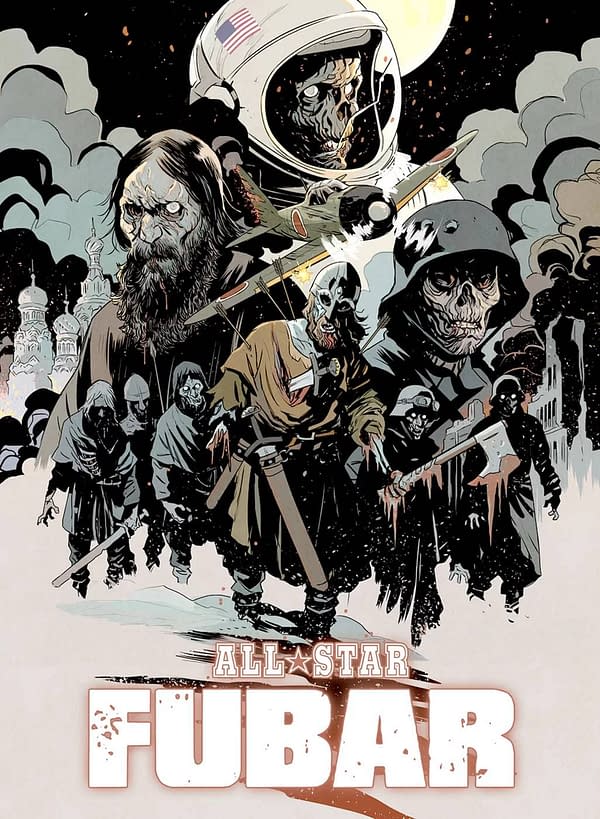 FUBAR ALL-STAR
(W) Michael Exner III, Brian Donnelly, Kyle Kaczmarczyk, Chuck Dixon, Oliver Mertz, Mike Isenberg, Jeff McClelland, Michael McDermott, Kelly Williams, Matt Miner, Matt Summo, Shawn Aldridge, Phil McClorey, Mike Imboden, Eric Esquivel, Benjamin Truman, Joseph Pangrazio
(A) Michael Bracco, Lonny Chant, Rob Croonenborghs, Kelly Williams, Jim McMunn, Steve Willhite, Ari Pluchinsky, Sam Bowen, Jeff McComsey, Will Perkins, Kurt Belcher, Jeremy Massie, John Broglia, Joe Dunn
Nothing is sacred in this collection: from the Mad Monk Rasputin rampaging through a zombie-infested Kremlin to the battlefields of World War II with the Nazi-eating undead, to bear-fighting for MOTHER RUSSIA! Elvis, King Tut, Ben Franklin, Henry VIII, and many more grace the blood-slicked pages of FUBAR ALL-STAR.
In Shops: Apr 25, 2018
$14.95
200 pages, BW, Mature Readers
---
---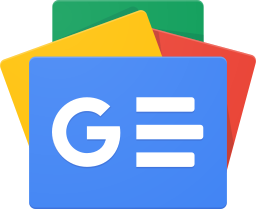 Stay up-to-date and support the site by following Bleeding Cool on Google News today!