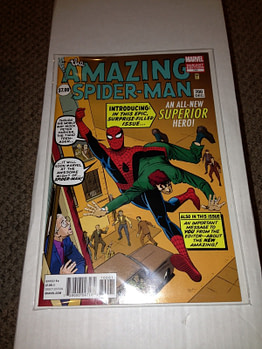 It was the 1:200 cover of Amazing Spider-Man #700 comic. Albeit it, that was of a $7.99 comic. Buying two hundred of those would cost you $1600.
But then you would also be able to get a copy of the Steve Ditko 1:200 cover, which you would be now able to sell for over $1200. Which might make it all worthwhile.
Especially since you could sell one of the 1:150 covers for over $300 and two 1:100 covers for over $200 each.
In fact just by selling those four variant covers alone, you've more than covered the cost of buying two hundred copies of Amazing Spider-Man #700 at full retail price.
Hmm.