Posted in: Comics | Tagged: amazon, Comics, comixology, entertainment
---
So Amazon Bought ComiXology. What Now?

Bleeding Cool first reported on high level rumours that Amazon was to buy ComiXology in three to six weeks time, three weeks ago (thanks to the New York Business Journal for noting that one).
It was fuelled by other rumours that a number of comic book publishers's exclusive deals with ComiXology were going to come to an end and would need renegotiation if they were to continue.
It's still unclear what the Amazon deal was, if ComiXology was bought from owners Iconology or if it was a package deal, if money exchanged hands as opposed to stock or what actually inspired the move.
But it also came in the wake of ComiXology losing many of its top executives, including Chief Financial Officer Michael Frankel, Brand Manager (Marvel & DC) Katherine Long, SVP of Business Development, Anshu Dua, Business Development Exec, Tony Davis, Chief Marketing Officer, Samantha Saturn, the subsequent CFO + Head of US Business Development Lingham Felter and more. Bet they feel silly now…
Digital comic book expert Todd Allen told us,
I wasn't sure which one of Amazon/Apple/Google/Yahoo (if they considered it mobile)/Disney/Warner was going to do the deed, but Amazon was always near the top of the list.

Comixology took on a lot of venture capital funding a while back. With Marvel announcing their intent to sell new issues on the Unlimited App/Platform and start offering the bonus features there, it was pretty obvious they were going to start weaning the audience over to in-house. Plus it made the fate of Comixology's high-grossing Marvel app a bit up in the air. I'd figured it would take about a year for things to switch over.Then you have DC opening up the monthlies to Google Play. That's another possible customer defection point.

Production is a fixed cost, so that's really lost income. And since your VCs need to be paid, if the valuation is based on revenue, the time to sell is now — before anyone has the opportunity to switch.
Well, it's a done deal now. Much to the chagrin of comic store owner and founder of retailer advocate group CoBRA, Dennis Barger, who naturally had a few things to say to Bleeding Cool. And did so without paragraph breaks.
This is not what we, as an industry, were promised. This is exactly what the bigger fear has always been. This is the stripping of brick and mortar comic book stores customers, slowly plotted for a long time. This was the building of a customer list of people Interested in comics, buying from lcs' and being lured away by the digital allure one by one at a time. The industry was seeing amazing growth through mass media exposure through video games, tv and films and wasn't paying attention. At the same time the even bigger threat has been this industry's dependence on amazon. You might recall the great chimichanga debate where a publisher told its fans through email to buy a trade in amazon for roughly the same cost as it was selling them to retailers. You might remember the countless times dc's book seller was offering presales for trades at close to wholesale before the orders were even due by comic shops. It has all been headed for this moment. The vampire (comixology) who was welcomed into our house by publishers, retailer orgs like comicspro and creators who saw this as just an extra opportunity to sell their product has unlocked the back door and let the real boogie man in. How do you boil a live frog, you put him in a pan and slowly turn up the heat. The customers that we lost to bad retailers not ordering enough, low print runs causing shortages, failed gimmick 3d cover fiascos, lines not being held at 2.99 and most of all not fighting day and date digital when we had the chance, now they have their contact info in the hands of the largest single 'direct to customer' distrubutor. They will never be back. Amazon knows how to keeps its customers happy, they have everything, they know what you want before you want it and they are cheap. That's why I diversified half of my business to amazon 5 years ago. That is why the other half of my business is scared for this industry. The small indy creators will get lost on amazon, and If they are found, amazon will suggest their customers away from them to something more mainstream. When was the last time amazon suggested something quirky and obscure to you….exactly. This is great news for Marvel and DC, this is great news for Kirkman, Vaughn, Staples, Hickman and Image in general, this is very bad for so many others. Amazon now has the contact info for (by my numbers) 25% of the active print buyers. They now have the contact of probably 100% of the digital buyers. Why do you think the movie theater owners association has fought the studios on blockbuster, redbox, netflix and amazon? We did nothing, we gave it to them, we gave up and now you won't be able to unscrew the pregnant women. How much did cmx get in the buyout, way more than anyone in this industry have ever or will ever see from digital comics. Think they are going to reinvest that into comics like every local comic shop owner does ever year, month, week and day? They just proved they don't give a shit about you comic industry, how could they, we rolled over for them so fast and easy you can never respect that. So what are we going to do now? Comment how this cold water is finally the perfect temperature and wait? I have always been fighting this, I'm still fighting this, I'm still asking you to fight, I'm still raging against the dying of the light, care to join me…. now?
Fighting this by… giving half your business to Amazon, Dennis? I don't follow that logic. But some good points about who know owns consumer information, especially considering that ComiXology originally began as a pull list service for print comics customers.
But with publishers like Marvel bringing comics in house, DC expanding to other services, Image offering direct DRM free downloads, and Dark Horse having their own in house system with tie ups to Dynamite, it does seem that there are more options out there and ComiXology is less the monopoly it became. And, for retailers, there's the possibility they can now earn Amazon associate fees for referring folk to ComiXology… there are other possibilities here. ComiXology may now be in a position to market comics to new audiences and offer books digitally or in print – including individual store's Amazon marketplace offerings.
It's also a sign, yet again, that the big boys see value in comic books. Whether that's as a patron or a vulture, or somewhere in between, that's yet to play out.
---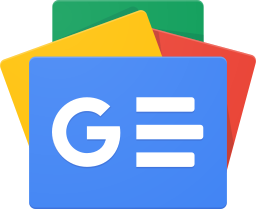 Stay up-to-date and support the site by following Bleeding Cool on Google News today!