A Look at the American Return of Spitting Image
I am a child of Spitting Image. The rubbery puppet satire show that ran on Sunday nights on ITV for over a decade in the UK taught a generation who their politicians are, at the same time as destroying them onscreen. Turning the work of cartoonists and comics writers into three-dimensional reality without any CG uncanny valley.
It inspired rip-off shows across the world from Australia to Russia – which saw the entire channel banned as a result when Putin came to power. The United States, despite having a strong presence in the original, with a Ronald Reagan with dementia confusing the Call Nurse button with the Nuke Russia button, and always trying to shag Margaret Thatcher, did not warm to Spitting Image. The closest they came to experiencing the show was the video to Genesis' Land Of Confusion.
But now the Americans look to revive Spitting Image, with original producers and creators Peter Fluck and Roger Law being commissioned to film a pilot. And having to create a lot of puppets for the show, produced by longstanding UK comedy production and management company Avalon, which also makes Last Week Tonight with John Oliver for America and who has appointed as show-runner, Jeff Westbrook, former writer on The Simpsons and Futurama.
And BBC's Front Row had a look at some of the puppets and where they will be going. Of course, we begin with President Donald Trump.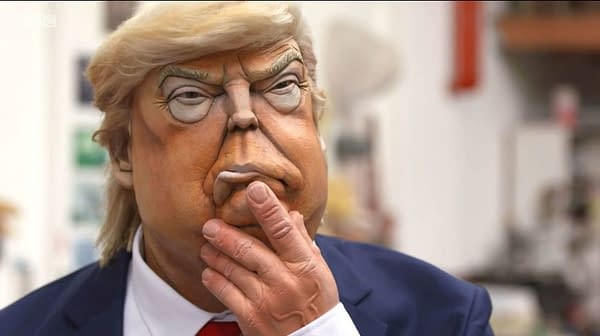 Apparently, he will have an extended colon which will emerge and night to tweet on his half, disturbing Melania in the process.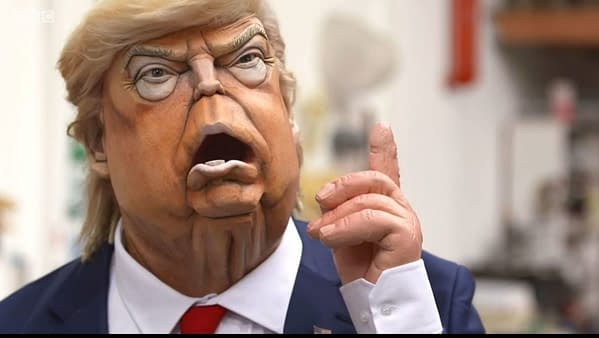 Yes, she gets puppeted as well.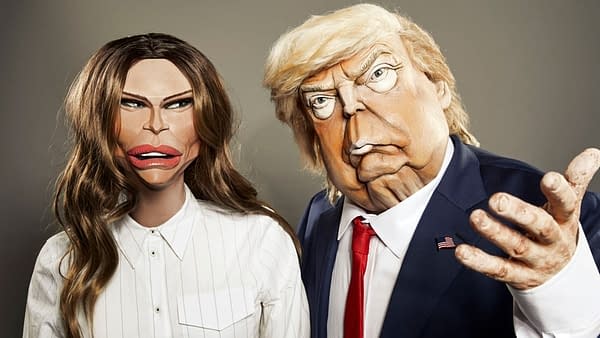 Trump will also have an independent hairpiece…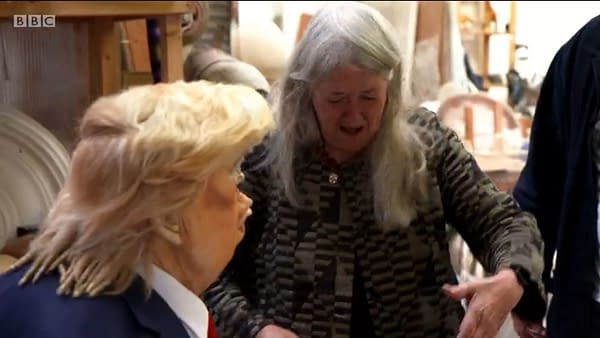 …with a life of its own…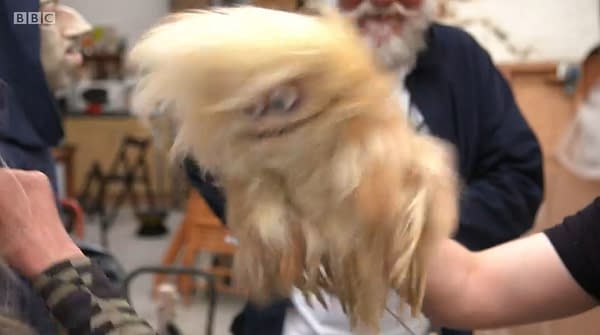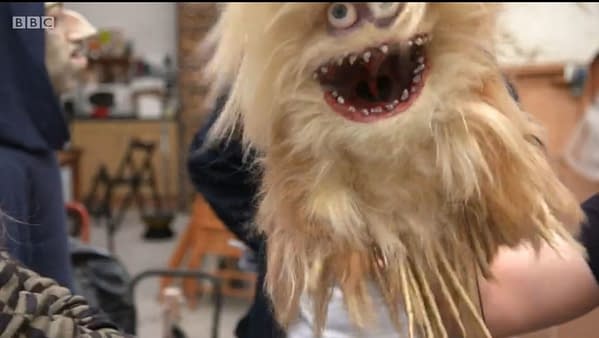 And here are many more – a litany of Democrat Presidential candidates…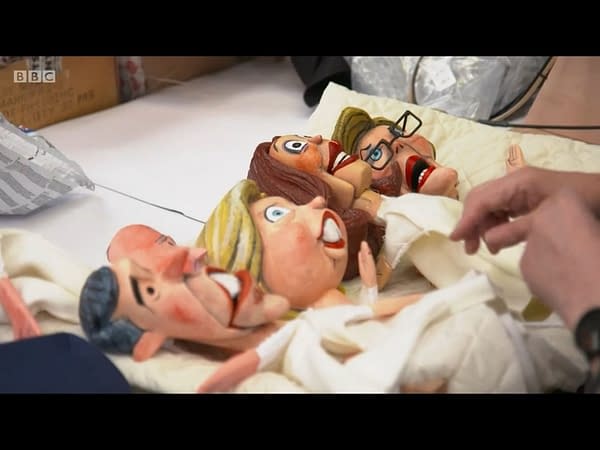 …to also be joined by a bunch of banana puppets as well, swelling their numbers.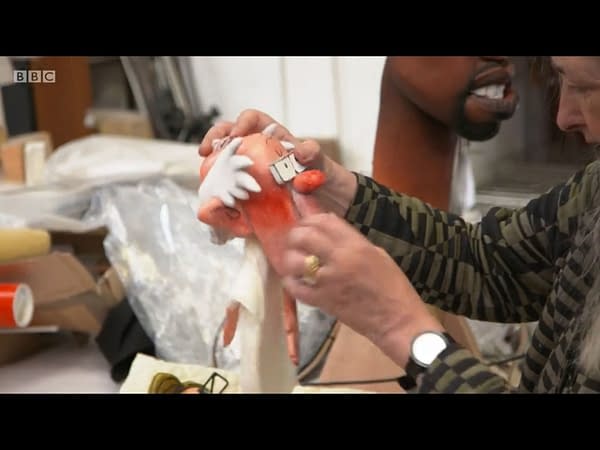 We have Harry and Meghan… so the Brits will have a presence.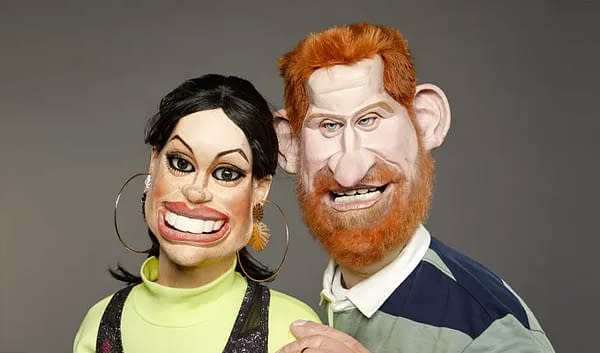 Kayne West…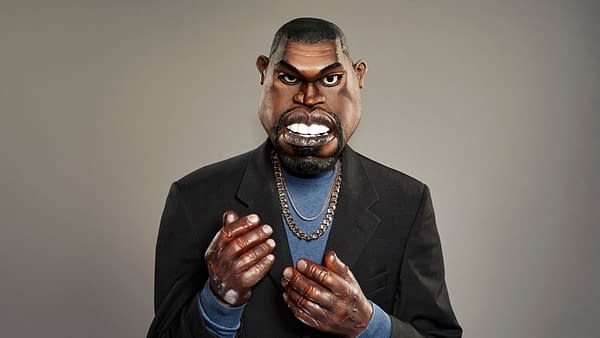 …who looks great from any angle.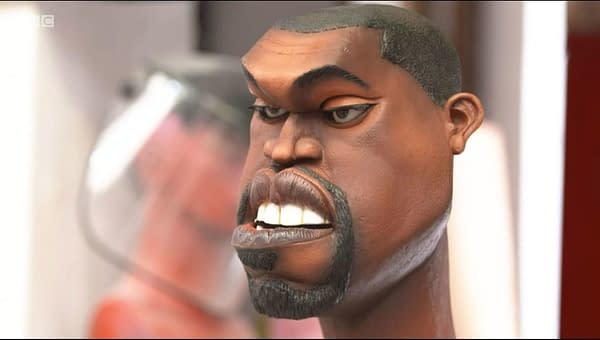 Vladimir Putin…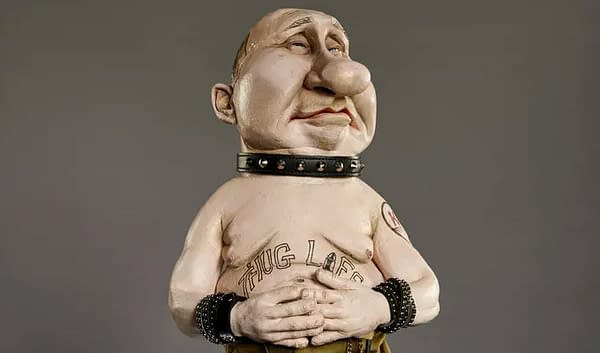 He really does not like this sort of thing.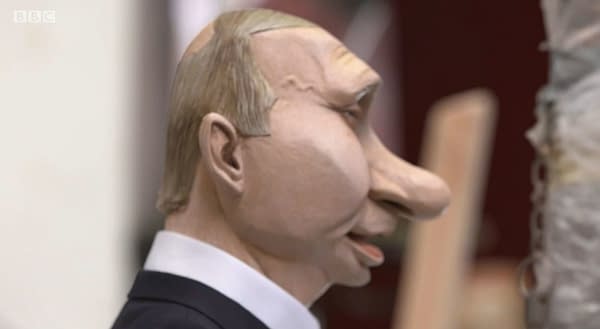 And then there's this stunning Mark Zuckerberg.
Apparently his body has been built of bamboo…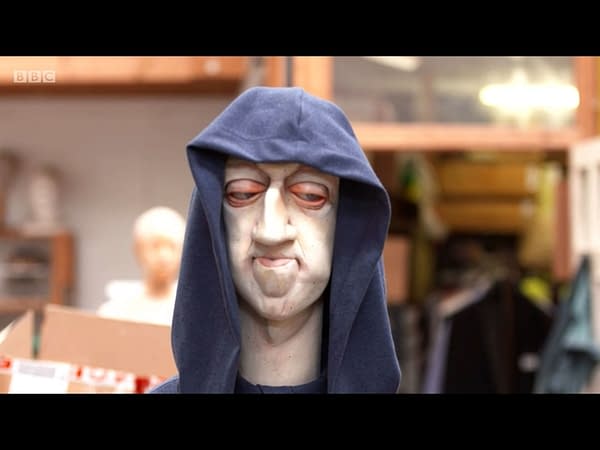 …giving him a snake-like, worm-like, appearance and movement.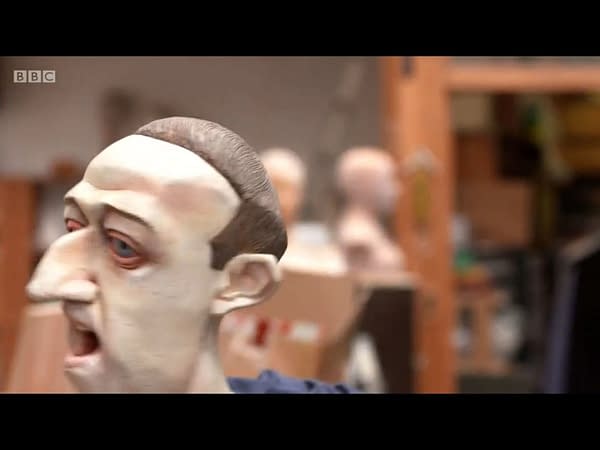 Chilling. But in the end, this show is going to come back to one thing.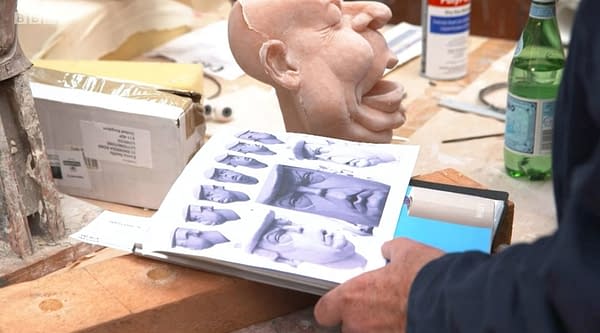 Trump. When asked if it was harder to caricature someone like Trump, Roger Fluck said that puppets let them go far grosser than actors ever can, and they reckon they can even outgross the President. Colon and all.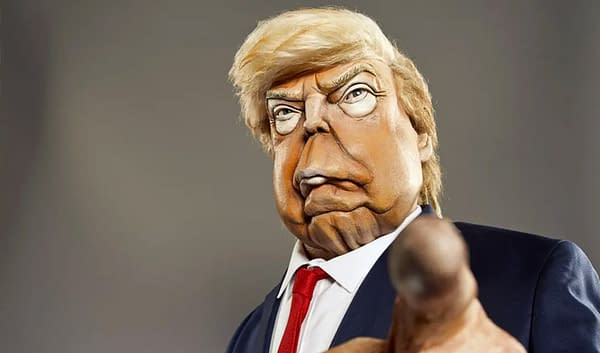 Let us know if you see any of this in the wild…