Tom King has previewed two pages of pencils for his upcoming 12-part Superman story Up in the Sky by Andy Kubert. The story will appear in the 3rd issue of the Walmart-exclusive Superman 100-page Giant anthology, serialised over the upcoming year.
And it appears to show Superman getting to grips with the Queensbury rules. A nod to a certain classic Superman vs. Muhammad Ali comic book?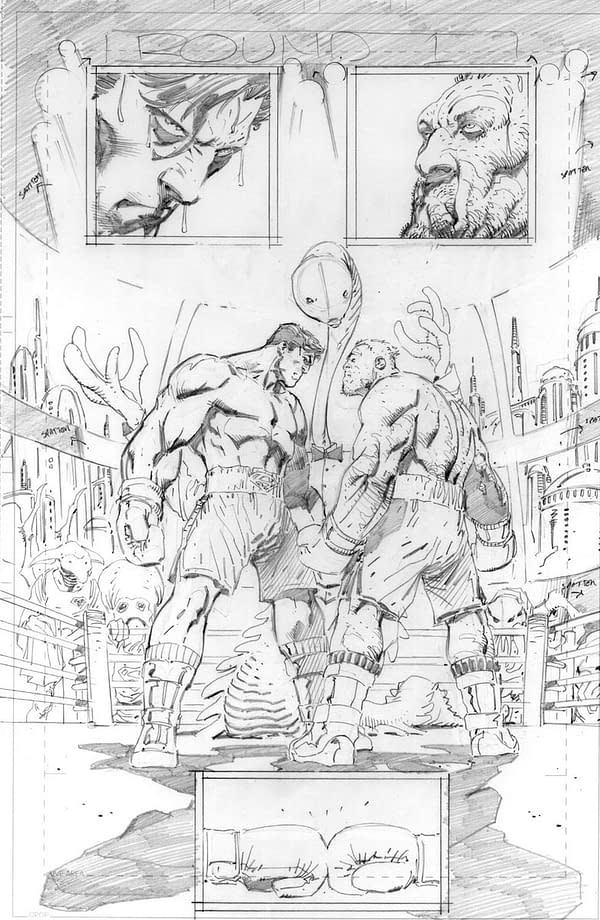 On a totally alien world to boot.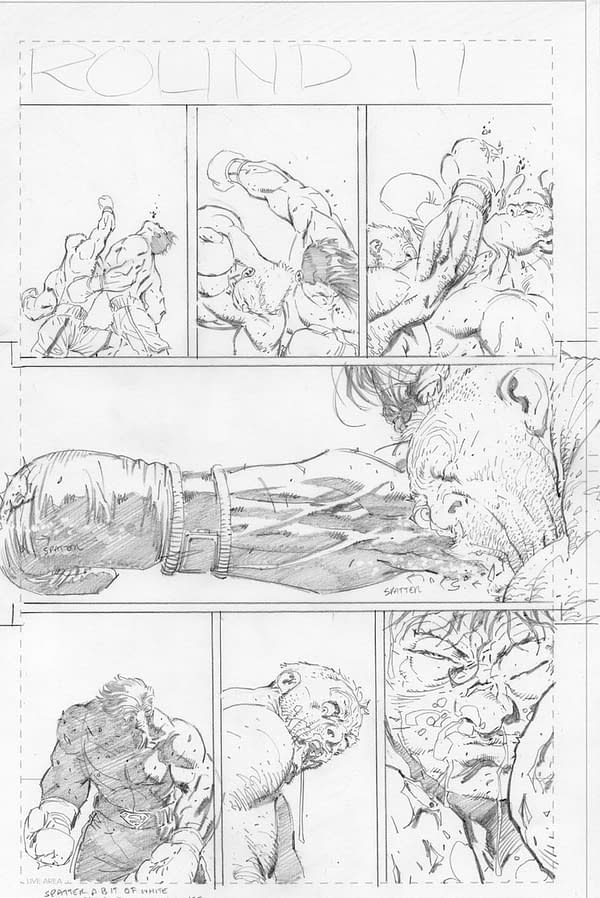 A hit, a very palpable hit. And while those without a Walmart smart a little, Tom King does pacify people with a time-based weasel word…
Available first in the 100 page Giant Superman at Walmart.

— Tom King (@TomKingTK) July 9, 2018
Emphasis on the "first", which implies there will be options for second along shortly? Here's hoping…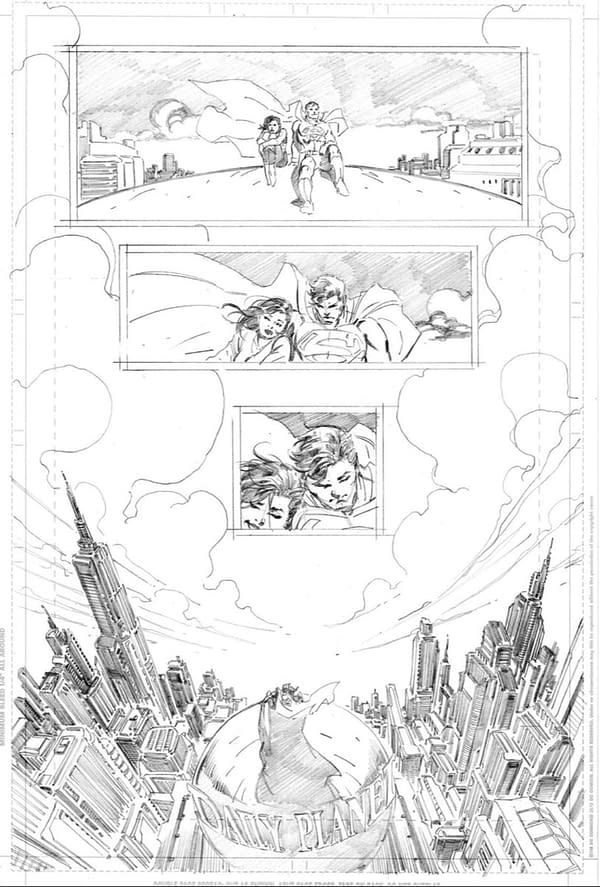 Enjoyed this article? Share it!