Posted in: Comics | Tagged: comic con, comic harassment, Comics, entertainment, harassment, new york, new york comic con, NYCC, nycc16
---
A Comic Creator Resigns After Sexual Harassment Allegations Made

Devin Faraci is best known as a film journalist, and the man behind the Birth.Movies.Death. website. And, cards on the table, we have had the tiniest of contretemps in the past.
https://twitter.com/devincf/status/578604993244106752
Recently however he has been moving from writing about film into writing comics, writing the IDW comic book series Jim Thompson's The Killer Inside Me. Two issues are out, the third issue is out next Wednesday, with this variant cover by Robert Hack. So, yes, after he joined many people online condemning Donald Trump's public outing of his misogynist boasts that have been made public, he was accused of doing the very things that Trump has only been recorded talking about. He wrote,
https://twitter.com/devincf/status/784553150925664256
To which he got this, now deleted, response. https://twitter.com/spacecrone/status/785179196171649024
https://twitter.com/devincf/status/785187367980118016
Today, utter immense pressure and criticism, Devin Faraci quit Birth. Movies.Death, saying,
This weekend allegations were made about my past behavior. Because I take these types of claims seriously I feel my only honorable course of action is to step down from my position as Editor-in-Chief of Birth.Movies.Death. I will use the coming weeks and months to work on becoming a better person who is, I hope, worthy of the trust and loyalty of my friends and readers.
And Invisigoth has followed up on the matter.
That would be Tim League, owner of Alamo Drafthouse and publisher of Birth.Movies.Death.
So this is part of a reconciliation and recompense process already in progress.
It has however been pointed out that these accusations are not made in isolation.
IDW did not respond to questions asked about this situation, but the proximity to NYCC may be an issue here. Jim Thompson's The Killer Inside Me #3 is published next week.
---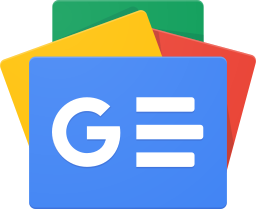 Stay up-to-date and support the site by following Bleeding Cool on Google News today!