Antony Johnston Gives A Dose Of Writing Inspiration In Honor Of NaNoWriMo
I have participated in November's National Novel Writing Month (NaNoWriMo) challenge in years past, and boy is it a challenge. While I'm not participating this year, I still enjoy browsing Twitter to see what others are talking about. I was pleasantly surprised to see that comic book writer extraordinaire Antony Johnston shared some wisdom with his followers today.
He tweeted:
Of course I read the post, and loved it. He brings up a lot of good points about the challenge, but consistently carries a theme of inspiring words throughout.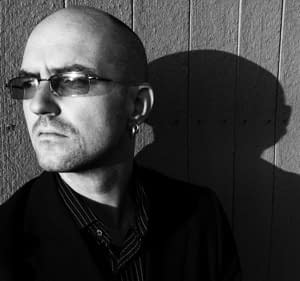 This was my favorite part:
You learn from it. You learn how to sit your arse down and write, even when you don't feel "inspired". Even when you just want to play Peggle all day. Even when your dog is puking up because he ate something dodgy, and you've got a dentist's appointment this afternoon, and by the way this room could really do with a good dusting couldn't it, and, and, and you write anyway.

You improve. It's impossible not to, because you have something finished, to review and assess in its entirety. And when it's finished, it inevitably comes up wanting. What you write is never as good as what you had in your head when you started – never, ever, ever – so you make a promise to yourself, to do it better next time.
Read the rest of the article here. I'm going to recommend his piece to a few of my writer friends. Thanks for the motivation Antony!
Christine Marie is a Staff Writer at Bleeding Cool, and bibliomaniac with a love for all things creative. She hopes to one day be a Superhero/Disney Princess/Novelist. You can find her on Twitter and Instagram @AWritersWay or on her blog writerchristinemarie.wordpress.com.