Bleeding Cool did not run any April Fool's stories this year. Usually a favourite thing, it just felt there was too much fake news right now. Also there were a couple of comics conventions on, and Marvel went mad. There were certain things you just couldn't make up. So yes, nothing you read on Bleeding Cool today was an April Fool, even though you thought it probably was. Yes, even the Deathstroke thing.
Others places were less reticent with what has been redubbed Alternative Facts Day. Here are a few fun April Fool's from others.
The Beano launched an emoji-only edition of the weekly comic.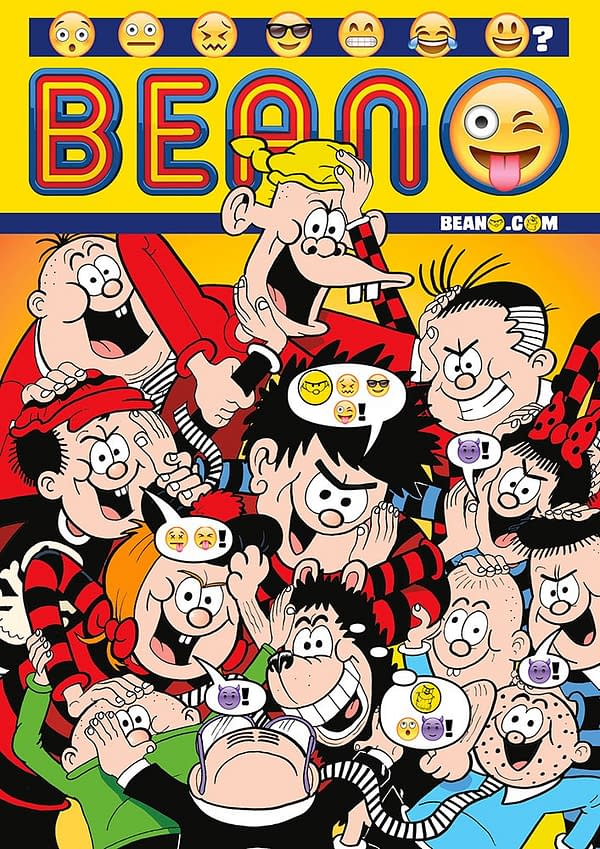 AskReddit sets itself up as an independent nation.
Loot Crate launched Mars Crate via what was presented as an accidental e-mail leak.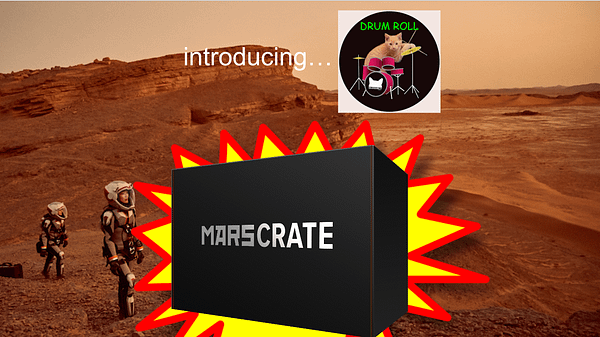 George Takei stood for Congress…
Well, the cat's out of the bag it seems. Let's do this! #Takei2018 https://t.co/Wf7qvV1eXj

— George Takei (@GeorgeTakei) April 1, 2017
Or not.
No, I'm not running for Congress. Happy 4/1!

But Jon Ossoff is on 4/18. Help him win at https://t.co/ctCcRiYcdL. Let's flip Congress in '18 pic.twitter.com/41uj6l3yt7

— George Takei (@GeorgeTakei) April 1, 2017
The UK Army announced a new urban camouflage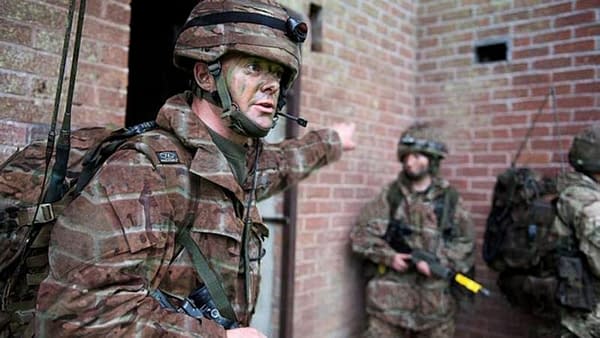 The Guardian has it that ex-Chancellor George Osborne is launching his own clothing line to add to his jobs as MP, daily newspaper editor, after-dinner speaker, chairman, hedge fund adviser and thinktank member. It favours high-vis jackets and hard hats.
While the Stage have him taking over the Globe theatre.
Honda launched an in-car dating app using geolocation technology to pinpoint potential dating candidate, allowing the driver to swipe right or left with windscreen wipers.
Amazon launches Amazon Echo For Pets.
https://www.youtube.com/watch?v=BncrgSP34G8
Jurassic Kingdom took animatronic dinosaurs around London for a laugh.
With ORCA found a Northern Tusked Porpoise.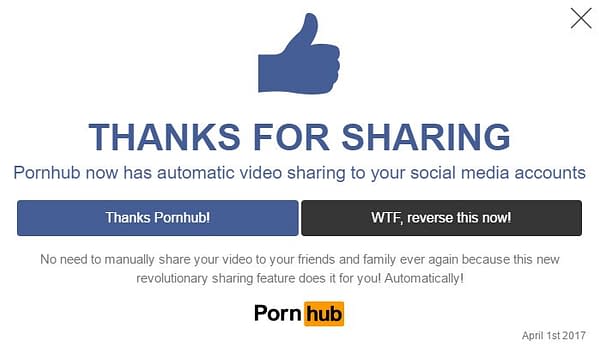 Pornhub gave all their users a scare.
Google had the Google Gnome.
Daily Telegraph has science correspondent Rollo Piaf reporting that a polar bear is living on a Hebridean island, having been "forced to head south after finding itself stranded on a melting sheet of ice that broke away from the Arctic ice cap".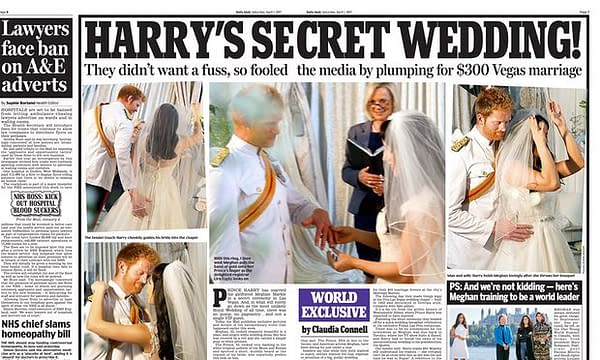 The Daily Mail reported on Prince Harry's secret wedding to Meghan Markle with a full photo gallery.
Daily Mirror had it that horses in the Grand National will be allowed to wear headphones so they can listen to music, confirmed by spokeswoman Avril Foal.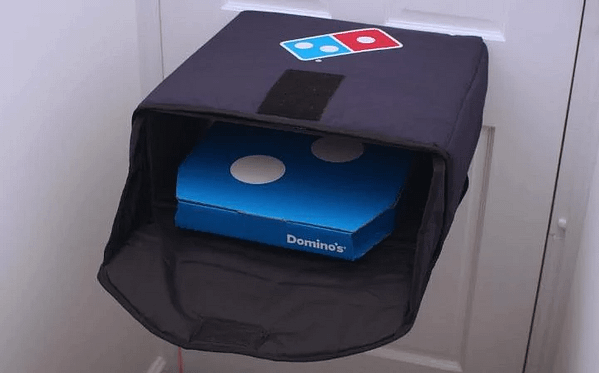 Daily Express and Domino's had a new heated letterbox – Doorminos- that will keep delivered food hot for up to 12 hours.
Virgin Atlantic launched a new plane that flaps.
While West Jet changed their name to Canada Air…
Effective immediately, we are now Canada Air. Learn more about how we're rebranding as the #MostCanadian airline – https://t.co/LLclRMqvDS pic.twitter.com/d1VVcELzoZ

— WestJet (@WestJet) March 31, 2017
While their President Justin Trudeau challenged Matthew Perry to a fistfight.
I've been giving it some thought, and you know what, who hasn't wanted to punch Chandler? How about a rematch @MatthewPerry?

— Justin Trudeau (@JustinTrudeau) April 1, 2017
Marmite have launched the blander Meh-Mite that fewer people will hate.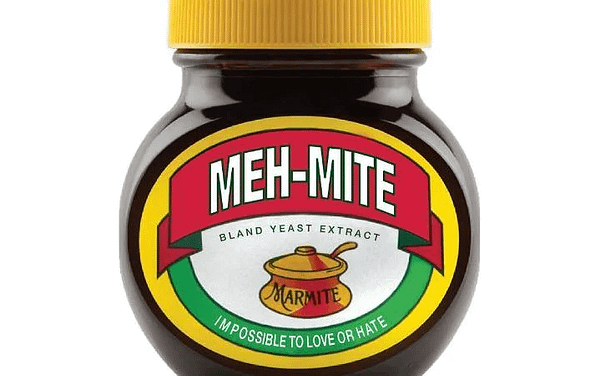 Paddy Power will allow you to bet on seahorse racing.
Coca-Cola launches Coca-Cola Helium.
The UK Mint to create a 99 pence coin to save money on copper.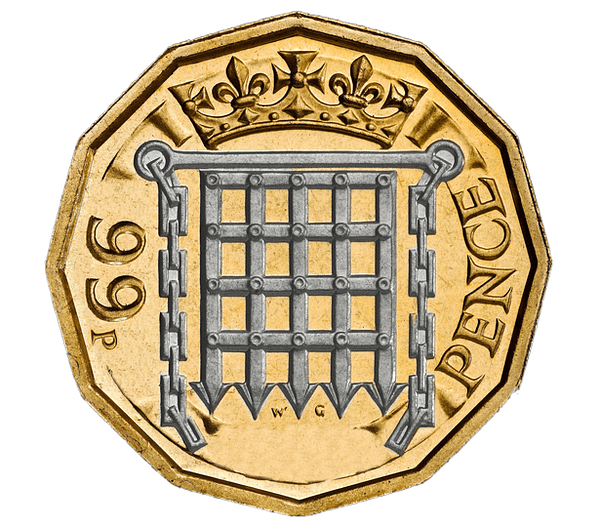 The National Trust find a large chalk duck on a hill.
We've discovered a second chalk animal next to the world-famous Uffington White Horse. Here's what we know so far: https://t.co/u9PiN7cMo7 pic.twitter.com/fOXkiOHTh9

— National Trust (@nationaltrust) April 1, 2017
KFC had the SmartBucket..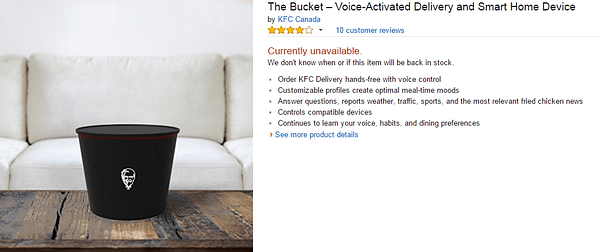 Burger King have Whopper toothpaste…
While Subway have Subway-sandwich flavour ice creams.
David Attenborough to present a new documentary on Grime for BBC 3.
Brand new and exclusive to BBC Three. pic.twitter.com/7nBdbn0g7b

— BBC Three (@bbcthree) April 1, 2017
Which Stormzy completely fell for.
https://twitter.com/Stormzy1/status/848098387639533569
Virgin Trains announces Tick-InkTM – that lets customers have their season tickets tattooed on their body.
The Cornish Bakery launched Easter egg-shaped pasties – which are just pasties on their side.
Tennants launch a new "flight-size" cans of lager so you can take them on aeroplanes, with vending machines at Scottish airports.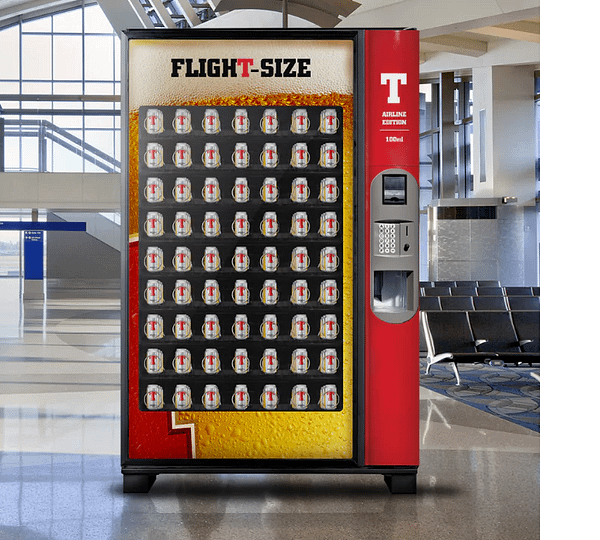 Frozen flowers from Iceland.
Flowers fresh as the day they were picked #PowerofFrozen pic.twitter.com/NQc4tfnGZI

— Iceland Foods ❄️ (@IcelandFoods) April 1, 2017
The UK to leave the Eurovision Song Contest…
FuneralBooker.com launches a home crematorial service.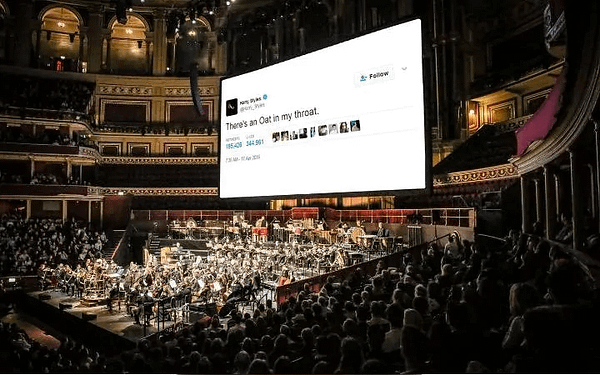 The Royal Albert Hall has announced an evening dubbed Tweets Live, at which celebrities will be recreating their greatest tweets.
Egland Rugby players train with ostrich eggs…
A new course is launched…
BREAKING NEWS #dundee1st
Our new Penguin Studies MSc is now accepting applications 🐧🎉
Apply now: https://t.co/3RNtcYsPrj pic.twitter.com/iy0Z3vFNd9

— University of Dundee (@dundeeuni) April 1, 2017
The UK Government were to introduce standing-only third-class train carriages to ease overcrowding.
Kopparberg Cider had a new product launch.
Kopparberg – Sweden's leading premium fruit cider maker – today announces a new limited edition variant, the Blueberry and Lime Shower Cider. Currently being trialled in a range of London hotels, Kopparberg's latest 4% ABV variant is packaged in a specially developed shower-proof plastic bottle. Officially approved by the BMA (Bathroom Manufacturers Association), the bottle is designed to help cider lovers up and down the country enjoy the refreshing fruit taste of Kopparberg whilst lathering up those soapy shower suds.
As for family Johnston? The girls covered the little camera on the bottom of my mouse with a stuck on sign saying "Happy April Fool's Day". They totally got me. It felt good
Maybe I'll do April Fool's again next year.