Ardian Syaf Tries To Explain What Happened Yesterday
Yesterday, Bleeding Cool ran an extensive article regarding messages that X-Men Gold artist Ardian Syaf had hidden in the first issue. It was picked up by a number of media organisations, forcing Marvel Comics to issue a statement that the images would be removed from digital editions and future printings. I understand that, despite Marvel's statement last night regarding disciplining him, they are yet to contact the artist.
His Facebook posts remain and he is adding more commentary.
Stating that we're not to believe everything we read in the media or on social media, but that we should pick up the first print of the comic as the messages will be removed in future printings, and it will be a rare collectible.
And indeed I have received reports of retailers who tell me the comic sold out yesterday, after a sluggish launch on Wednesday, as people came into stores specifically to buy this issue.
And while Ardian is yet to offer any official statement, this back and forth on Facebook, posted elsewhere, again states that people shouldn't believe the media, that he has sent an explanation for the numbers used in the comic to Marvel and is waiting for a reply. He states that he doesn't hate Jews or Christians, indeed over ten years, many of them are his best friends. But he does confirm that the numbers used relate to the Indonesian protest against the Christian governor of Jakata, who talked about how a verse from the Qu'ran translated into Indonesian, stating that Muslims shouldn't have Christians and Jews as leaders, is translated differently in other languages (see G Willow Wilson below). And that called for the prosecution of the governor for blasphemy, and for the government to carry out the fatwa issued by the Indonesian Ulema Council.
However, much of the fuss in Indonesia appears to stem from an incorrectly subtitled video of a politician's comments on his opponents' use of the Qu'ran in political campaigning, which went viral. And on his Facebook page, there are many Indonesian Muslim posters who are disappointed with Ardian and wish to correct him on his beliefs.
I have told Ardian that I am happy to publish any statement from him at any time. But while Syaf remains silent (ish) on the matter, there have been plenty of comments from comic book professionals, including some of his colleagues at Marvel Comics, beginning with Ms Marvel writer G Willow Wilson.
https://twitter.com/GWillowWilson/status/850889014970269697
Who also posts to Tumblr about the specific verse and its translations.
And more have chimed in.
https://twitter.com/samthielman/status/850787298593562625
https://twitter.com/RobbiRodriguez/status/850961126229655552
https://twitter.com/ColleenDoran/status/850884828534722560
https://twitter.com/SotoColor/status/850883910552760320
There are some who are still looking for messages in the comic and believe that this image below, could be interpreted as a hidden message of a German Christian character striking and American Jewish character. As best as I can, however, I have been able to ascertain that this was not intentional on the artist's part and, indeed, wasn't commented on until the numerology messages became an issue.
Ardian Syaf isn't just a comic book artist, for many Indonesian comic book fans his success was something to be proud of, getting the top job drawing Marvel's biggest comic book, and he had a strong reputation. Not only for his art but for teaching art skills to young children on the weekend. What form Marvel's discipline will take, what Syaf's defence is, and whether this will have broader ramifications is still yet to be ascertained.
---
---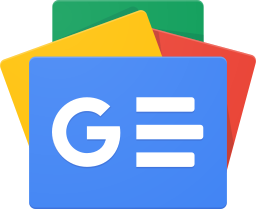 Stay up-to-date and support the site by following Bleeding Cool on Google News today!