Posted in: Comics | Tagged: Comics, dc, dc comics, entertainment
---
Around Eighty DC Comics Employees Will Not Be Moving From New York To Burbank, Chiarello And Chase To Be Promoted One of the biggest and most discussed stories in the bars at NYCC this year is the move of DC Comics from New York to Burbank in April.
And at the private Batman 75th Anniversary Party held in ornate glory and expense in New York, the conversation continued. And this is what we learned through the Batgrapevine.
Regarding Diane Nelson's letter to all the DC freelancers that "For many of our team members, this means promotions and expanded areas of responsibilities." Well, it's good news and bad news.
Twelve lucky staff members have been promoted (including Mark Chiarello to senior vice president and Bobbie Chase to vice president) and five staffers have had their jobs eliminated.
I'm still told that, aside from the execs, Bob Harras, Bobbie Chase, Larry Ganem and Dan DiDio, people from editorial are now moving from New York to Burbank are Eddie Berganza, Brian Cunningham, Mike Cotton, Mark Chiarello, Harvey Richards, Chris Conroy and two assistant editors.
But about eighty or so New York employees have elected not to go to California, so they will be facing unemployment in April 2015, unless they have new work lined up. They will be eligible for payments as a result of the move, however, and there will be considerable "gardening leave", up to two years, on full pay and benefits if key staff members do not work for a rival comics or entertainment provider.
That number will no doubt grow as people who have accepted positions in Burbank will instead find jobs in New York, as did Katie Kubert recently. Plenty of internal restructuring is going on and it looks like lots of jobs held by NY employees will not be filled in Burbank as a way to cut costs, in line with Warners recent announced layoffs.
Expect job ads for positions at DC Comics at Burbank to go live today. Sales tis week, editorial next?
---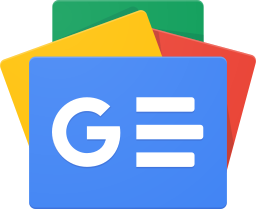 Stay up-to-date and support the site by following Bleeding Cool on Google News today!