Posted in: Comics | Tagged: comic con, Comics, entertainment, san diego, san diego comic con, sdcc, sdcc2016
---
As Brooklyn Secedes From The USA, Stan Lee Brings On The Bad Guys For New LINE WebToon's Superheroes As we head into San Diego Comic Con, the blockbuster Korean free digital comic publisher LINE Webtoon is dedicating the entire month of July to superheroes, making it the official theme of the month and debuting multiple new titles that all revolve around new superhero characters. This includes the expansion of LINE Webtoon's superhero universe New Brooklyn, with The Purple Heart from Vito Delsante, Dean Haspiel, and Ricardo Venâncio, military vet-turned superhero as Brooklyn secedes from the USA, following from Red Hook.
Well timed for Independence Day, of course.
Then there's the return of the fashionably heroic Heroine Chic from David Tischman and Audrey Mok with heroine Zoe Porter now with her own fashion line, launching a business and styling super-heroes.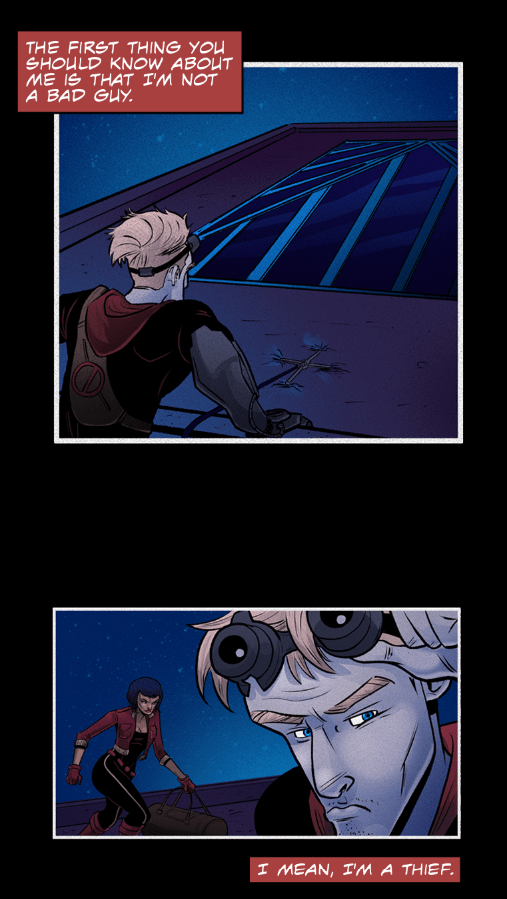 But what will also grab the headlines is the debut of Stan Lee's Superhero Comic Contest winner The Badguys, with its first three episodes out now, following the launch of runner up titles Inarime, Supersonic Girl and unORDINARY,
These comics can be read for free from LINE Webtoon's July theme page, or you can download the official LINE Webtoon app from Apple or Google Play.
I talked to Head Of Content, Tom Akel about the new publishing move into superheroes, Stan Lee, Bad Guys and Dean Haspiel's clothing choices.
Bleeding Cool: Stan Lee has not had a hit comic book since the early seventies. Time after time, from Ravage 2099 to Stripperella, Legion of 5 to the Guardian Project, Soldier Zero to The Mighty 7, to a character they have all ended up as duds. Why would we expect the judgment calls over the competition and the counsel he has given the creators of WebToons to have a different result?
Tom Akel: Stan Lee has a lifetime of wisdom to bequeath up and coming creators. At this point, multiple generations of comic readers have grown up with his work. Given everything that's he's experienced and seen in the industry over his 93 years, how could he not have valuable advice? In terms of why LINE Webtoon would have a different result in success with a project from anyone, we have a large audience and know what our fans are looking for. The winning comic wasn't selected in a vacuum. I can't speak to the success of some of Stan's past projects but as you know there are a lot of factors that go into making something successful. Many times that's reaching the right audience at the right time with the right content. And we have a pretty good track record of doing that. Bleeding Cool: It's also been observed that, outside Marvel and DC Comics, there have been no successful superhero franchises in the USA. Oh there's an Invincible here, a Jupiter's Legacy there, and Valiant comes close, but so many non-Marvel/DC superhero comics/imprints/publishers have been tried and failed. Why enter this most over-saturated of genres, in competition with two companies who are probably better at exploiting the concept of superheroes (as well as co-owning the trademark to the work) than anyone else?
Tom Akel: Great storytelling is independent from genre. And I think there are a lot of examples you're overlooking – Kick Ass, Hellboy, The Boys, Faith, Spawn. This list goes on. There's a lot of nuance in 'why work in this genre'. It starts with does a creator have something to say. If they do then genre is irrelevant. I actually just said this in another interview – I'm not a believer that a genre can be oversaturated. We've never said there's too much sci-fi, or too much horror, we should stop making those. I think there's no limit to what a superhero story can be and that the broader pop culture market for the genre only helps bring new voices and new ideas to the table. More is better. It's means more choices for readers. No industry has ever benefited from having fewer players.
Bleeding Cool: Warren Ellis once wrote "Fuck superheroes, frankly. The notion that these things dominate an entire genre is absurd. It's like every bookstore in the planet having ninety percent of its shelves filled by nurse novels. Imagine that. You want a new novel, but you have to wade through three hundred new books about romances in the wards before you can get at any other genre. A medium where the relationship of fiction about nurses outweighs mainstream literary fiction by a ratio of one hundred to one. Superhero comics are like bloody creeping fungus, and they smother everything else." Why does LINE Webtoon want to publish more "nurse novels" as Ellis puts it? Tom Akel: LINE Webtoon is its own ecosystem. Since we're not in physical retail stores I'm not sure that analogy applies here. Superhero content on LINE Webtoon actually represents a tiny slice of the variety of genres we publish. We have much more romance, horror, sci-fi, comedy and slice of life than we do superhero. Our content offering is incredibly broad.
Bleeding Cool: The superhero concept is, at its purest form, a power fantasy. A visceral thrill delivered to the powerless from dreaming about having power. That has traditionally been an adolescent thrill, the youngster against the adult, internally seething "if only they knew the truth… I'd show them all… but I can never tell". As superhero readers have moved from children to adults, that's transferred to a power fantasy for those who feel trapped by their adult circumstances. It seems to me that the LINE Webtoon superhero line is looking to reflect different power fantasies in their concepts. Where do you see a power deficit these days and how does that play out in your comics?
Tom Akel: I don't know if it's semantic to say that what you think of as a power fantasy I think of as empowering or aspirational. Or at least, that's our approach. In the end entertainment is all escapism. The power deficit, as you describe it, is everywhere. Gender representation, income inequality, white privilege. And it means different things to different people. In Heroine Chic David Tischman touches on transgender heroes, eating disorders that plague young women and the fashion industry, creator's rights, misconceptions about Islam, and hate crimes in a story that's about a young woman finding her way in a relatable situation to young people today. In New Brooklyn there are underlying themes regarding gentrification, war, income inequality, the struggle to be an artist in a world that's increasingly less forgiving – these are issues that I think resonate for a lot of readers and certainly among the creative community.
Bleeding Cool: Who would win in a fight, the Bad Guys or the New Brooklyn heroes?
Tom Akel: I have to go with New Brooklyn by virtue of its association to Dean Haspiel and his willingness to remove his shirt in any pub.
Bleeding Cool: Oh gods, tell me about it…
---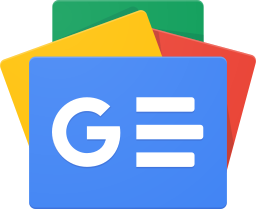 Stay up-to-date and support the site by following Bleeding Cool on Google News today!