Bad Idea Comics – No Digital, No Collections, No Variants, One-Per-Customer, From Twenty Stores Only
Bleeding Cool has been talking about Bad Idea, the new comics publisher from Dinesh Shamdasani, Hunter Gorinson, Warren Simons and Joshua Jones for what seems like ages now, spinning out of the buyout of Valiant by DMG. Here's everything we now know about what they have planned and their initial comic books. Doesn't seem like a bad idea at all. But it will be controversial – expect explosions at the upcoming ComicsPRO meet. Here are seven things we now know.
Bad Idea is a new comic book publisher debuting in May 2020 that describes itself as "experimental" and "unruly" for reasons that will soon become evident…
Bad Idea will be producing an intentionally limited number of series – only one or two single issues per month. Each will be produced in a "pristinely designed, prestige-format package" for a standard $3.99 cover price. Some – usually our first issues or one-shots – will be oversized with page counts far in excess of the standard 22 pages. A few others might even come stealthily loaded up with hidden features and other surprise bonuses so secret they may never be mentioned in public.
Bad Idea's series will feature no variants, will not be released digitally, and "will not be collected into trade paperbacks, hardcovers, or other bookshelf formats" – the company will only produce single-issue comics and only sold in comic book stores.
Bad Idea will be revealing details about its first series, Eniac by Matt Kindt and Doug Braithwaite, first thing next week. This will be followed by Lewis LaRosa's Megalith (below).
They have also been working in secret for many months on new projects by Marguerite Bennett, Mae Catt, Joshua Dysart, Tomas Giorello, Eric Heisserer, Jody Houser, Lewis LaRosa, Jeff Lemire, Peter Milligan, Adam Pollina, Robert Venditti, Zeb Wells, and more.
Bad Idea's comics won't be available everywhere… Beginning with Eniac #1 in May 2020, Bad Idea will self-distribute its series to just twenty handpicked comic book shops, all of whom will qualify based on "a unique system of criteria" that includes extra promotional commitments and a "strictly enforced 'limit one per customer'" policy for Bad Idea comics, among other stipulations. More retailers will slowly be admitted throughout the year for a total of roughly fifty participating stores by the end of 2020. Retailers who want to apply can contact hello@badideacorp.com..
Bad Idea is the brainchild of the five team members that rebuilt Valiant after the Acclaim crash and developed the forthcoming "Bloodshot" feature film Dinesh Shamdasani and Warren Simons will share the roles of Co-CEO & Co-Chief Creative Officer, Hunter Gorinson will serve as Publisher, Joshua Johns will serve as Director of Marketing, and Atom Freeman has returned as a Sales Consultant
So… who will be one of the first twenty comic book stores? Here's what they have to say for themselves.
BAD IDEA's mantra is "don't do anything unless it's special." That could apply to the way we appear at conventions, it could be the way we get books into stores, but, more often than not, you'll see it first and foremost in our comics. With that in mind – and in spite of ourselves – BAD IDEA is going to produce an intentionally limited number of series at any given time: no more than one to two single issues per month. Single-issue, monthly comics are the fuel that keeps BAD IDEA's engine running – and, over the past year, we've been making a ton of them in secret with some of the industry's best and most respected creators.

It's been a blast so far…and we're just getting started.
---
---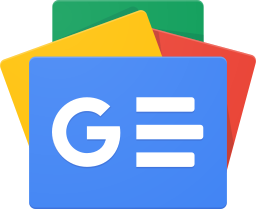 Stay up-to-date and support the site by following Bleeding Cool on Google News today!