Batman #132, Deadly Duo & Man Who Stopped Laughing's Joker Spoilers
Batman #132, Batman/The Joke: Deadly Duo #4 & The Joker: The Man Who Stopped Laughing #5 Bring out the Batspoilers from DC Comics
---
So many Batman and Joker comic book being published these days. Three of them tomorrow for a start. Because tomorrow sees the release of Batman #132 with Bruce Wayne shunted sidewise into a parallel dimension without a Batman, and in which Bruce Wayne had died, after trying to solve Gotham's ills in a different fashion.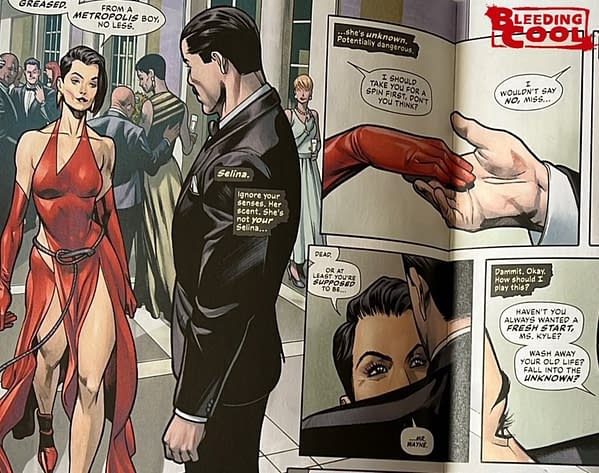 And while the city is very different, some of the faces – and bodies – are just the same. Such as a certain Selina Kyle…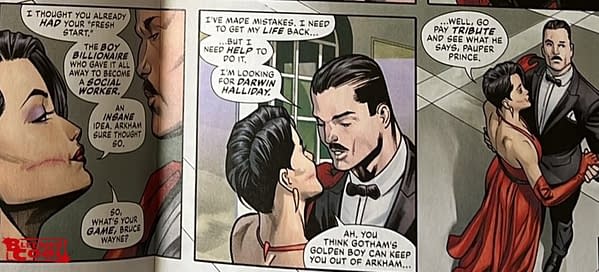 And Darwin Halliday? New name but a familiar face…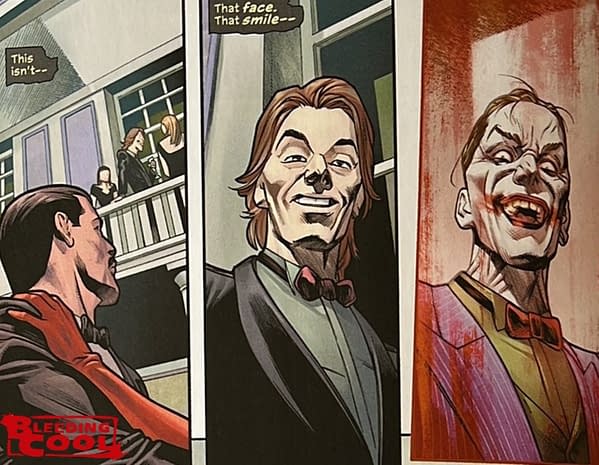 Something you might also find popping up in this week's Joker: The Man Who Stopped Laughing #5. A familiar face on a very different body…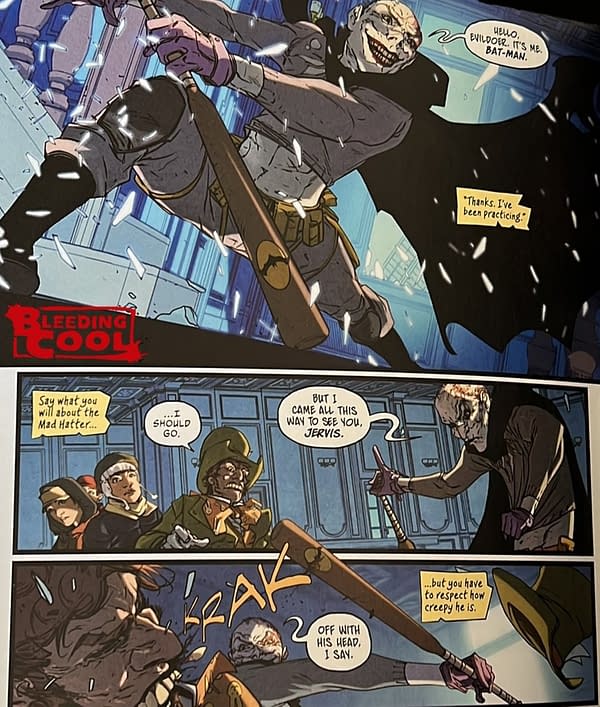 It will take Batman/Joker: Deadly Duo #4, also out tomorrow, to join the two back together in some readily understandable form.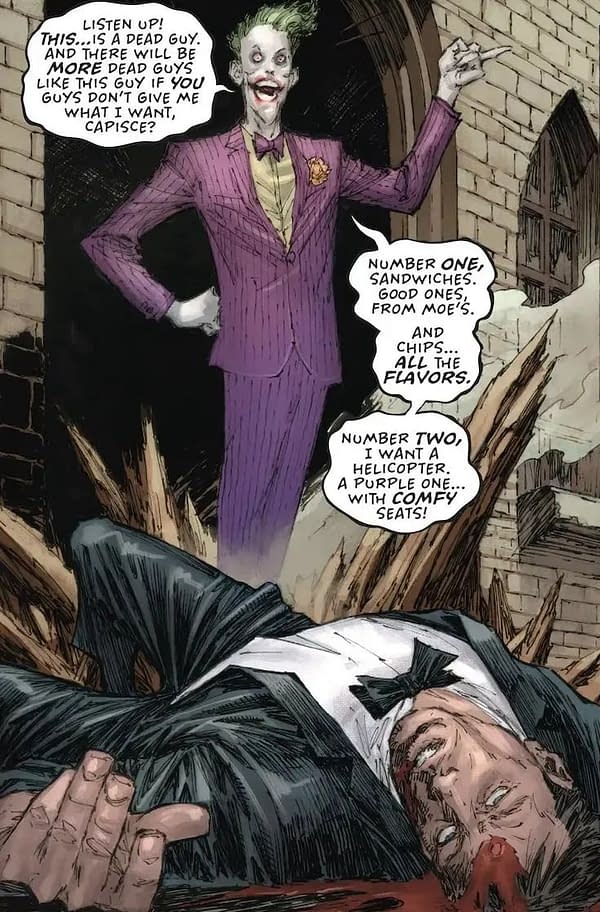 Batman #132 is still stitching familiar characters together in unfamiliar forms, such as Punchline getting venomised.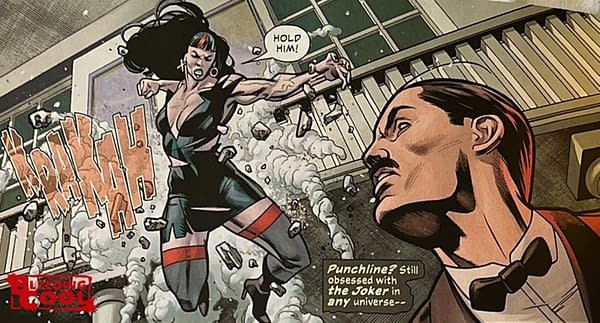 Killer Croc joining the cast of Peaky Blinders…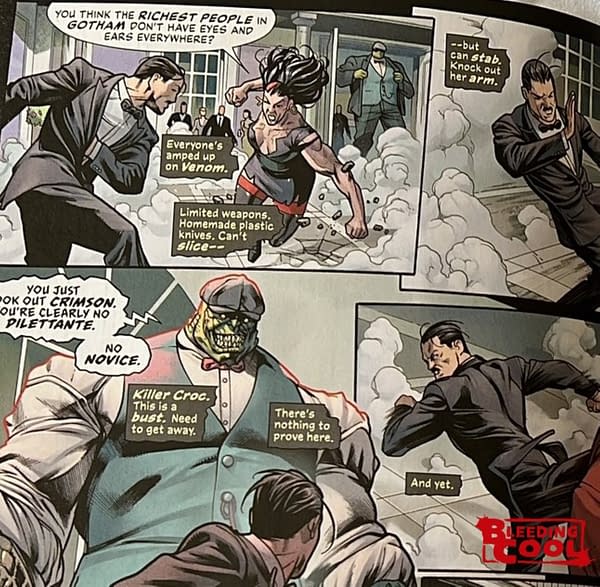 And if Bruce Wayne is dead in this universe then someone else can be alive.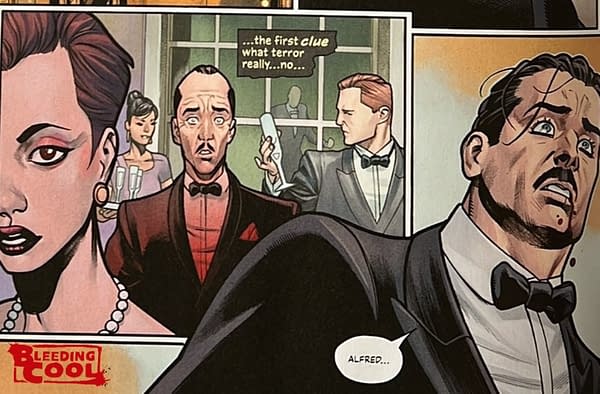 So could what worked in one universe, operate in this? After all, wherever you are, criminals are a cowardly and superstitious lot…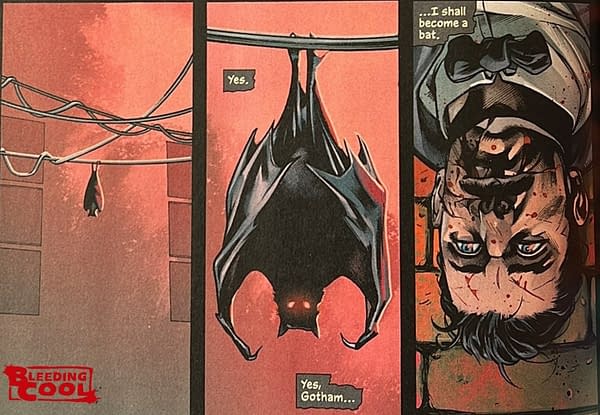 Batman #132, Joker: The Man Who Stopped Laughing #5 and Batman/The Joker: The Deadly Duo #4 are published by DC Comics tomorrow.
BATMAN #132
(W) Chip Zdarsky (A) Mike Hawthorne, Adriano Di Benedetto (CA) Jorge Jimenez
The mean streets of Gotham City have gotten meaner as the likes of Harvey Dent and Killer Croc roam free, brutalizing the population. Where is Batman and why hasn't he responded to the cries of a city in peril?! Can Bruce Wayne find the answers before the mysterious Red Mask captures him? And in the backup story, Tim Drake's hunt for Batman continues. Will Metropolis's newest Superman, Jon Kent, be able to help the Boy Wonder with this Multiversal mystery, or will they both run afoul of an overpowered Toyman?!
Retail: $4.99 In-Store Date: 02/07/2023
JOKER THE MAN WHO STOPPED LAUGHING #5
(W) Matthew Rosenberg (A/CA) Carmine Di Giandomenico
Knock, knock! Who's there? That's what The Joker is trying to find out. But as he closes in on the man he thinks is pretending to be him, Jason Todd is right on his heels. And Jason has got a great joke about a little kid and a crowbar. Maybe you've heard it before. It kills.
Retail: $5.99 In-Store Date: 02/07/2023
BATMAN & THE JOKER THE DEADLY DUO #4 (OF 7) CVR A MARC SILVESTRI (MR)
(W/A/CA) Marc Silvestri
TRAINing day! Batman and The Joker's ability to function as a team is put to the biggest test yet as they are dropped out of the sky and into a moving train! Will their alliance hold together, even if the speeding locomotive does not? Meanwhile, the Dark Knight has enlisted the help of Nightwing and Catwoman to help with his investigation, but with more pieces of Gordon being shipped to GCPD headquarters, by the time they find any clues, will there even be enough of the commissioner left to save?
Retail: $4.99 In-Store Date: 02/07/2023