Batman #82 Reaches The End Of Its Bane Storyline – But the Sins Of The Father are Still to be Revisited Upon the Son (Spoilers)
Bleeding Cool has argued that Tom King's Batman arc to date has been a seventy-five-odd issue storyline that is reprising one single scene from Batman Knightfall, that of Bane lifting Batman high above his head…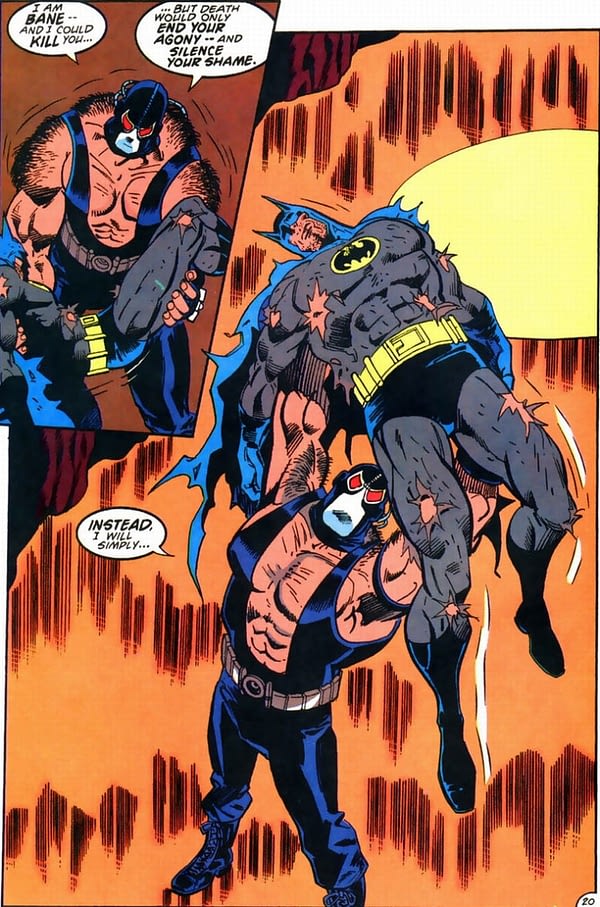 …and bringing him down on his knee, breaking his back.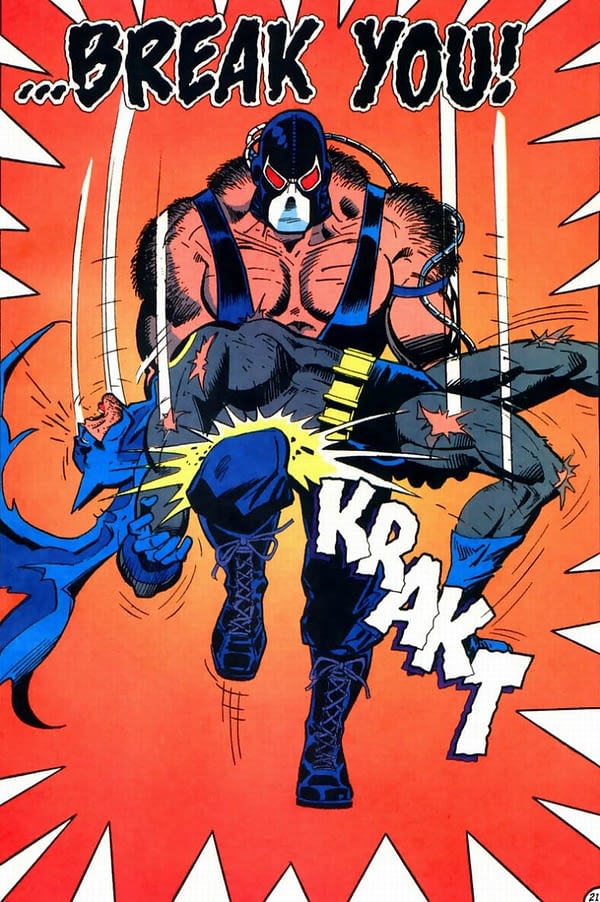 And so, through the run, Batman was lifted high to the moment of his wedding, and then through repeated manipulation of events, from the crashing plane and emergence of Gotham and Gotham Girl, working together with Catwoman against Bane, using the Ventriloquist to puppet them together, supposedly defeating and incarcerating Bane, understanding the Batman through the War Of Jokes and Riddlers …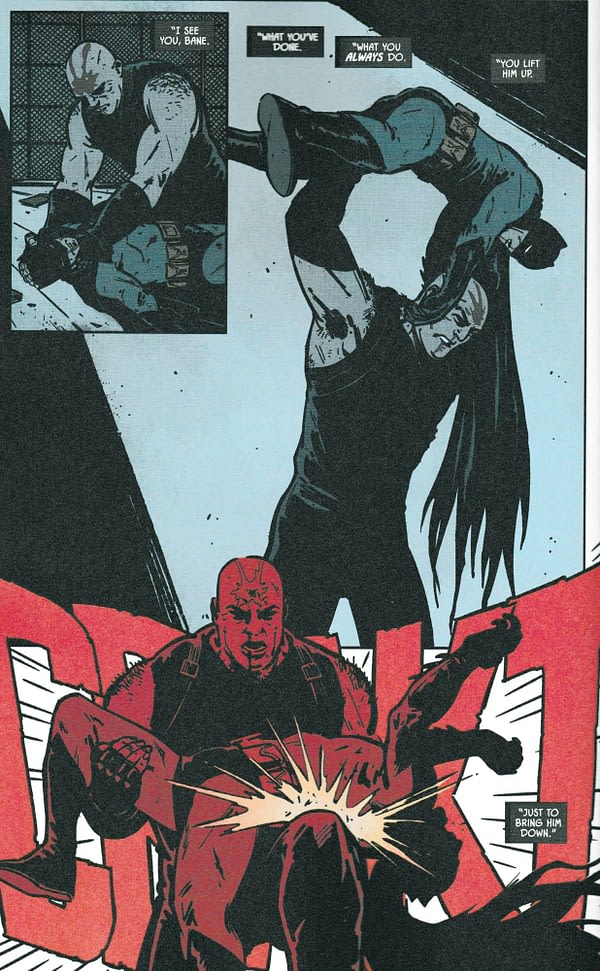 …Bane brought him crashing down, getting Catwoman to drop out, bringing Thomas Wayne as an ally wanting to prevent his son from becoming Batman, having Dick Grayson shot in the head and many more indignities, using Booster Gold, the Joker, Holly and more, leaving Bruce Wayne a broken man, and Bane demonstrating he could do what Batman had never done, brought peace to Gotham. A peace under a jackboot, but peace nevertheless.
Since then, it has been Bruce Wayne and Selina Kyle's attempt to seize back the initiative, do make their own undercutting and undermining manipulations. But there are no accounting for events.
Alfred Pennyworth is still dead, and neither Bruce or Selina know. And Selina gets to make her own revenge on Bane.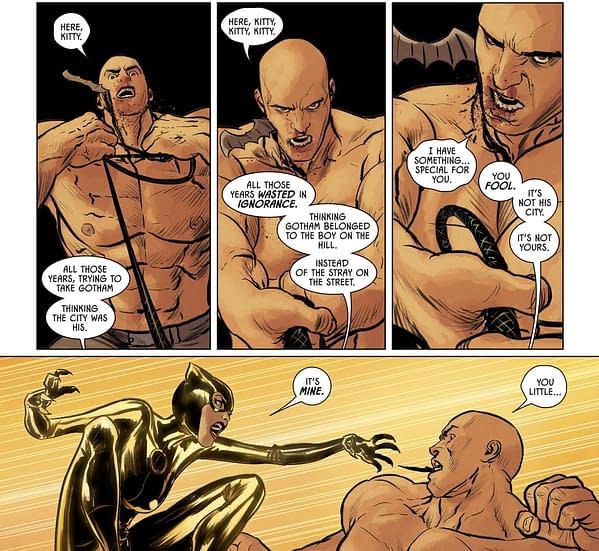 And in the process, making a permanent change to Bane.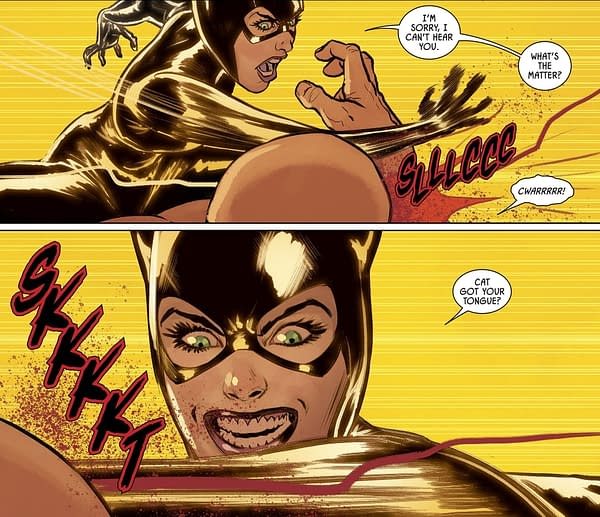 Ripping his tongue, shutting him up, or at least giving him a permanent lisp, limiting every one of his manipulations going forward. That's the first.
Then the second. Reprising his own defeat years at the hands of Bane, Bruce Wayne, stripped of costume and identifying marks, doing the same to Bane, crippling him as well as silencing him. That's the second.
But then there are events. And a more permanent solution from one who as recently an ally to Bane, but believes himself to be acting in Bruce's best interests.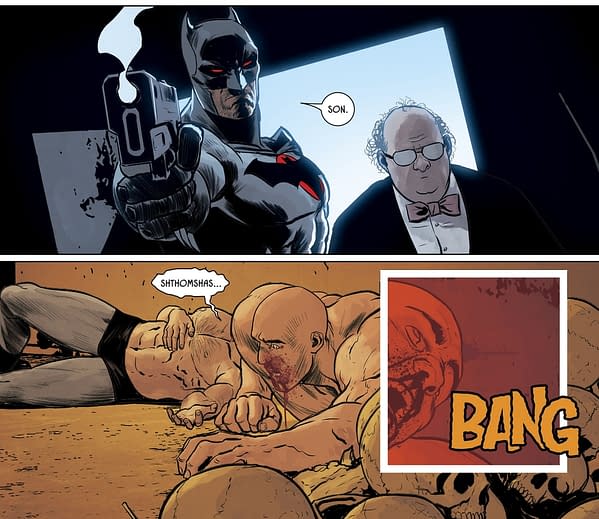 Thomas Wayne, the parallel universe Batman, shooting Bane in the head at close range.
The end of one story. The death of Bane. But another story that Bane set going, still to play out…
BATMAN #82 ACETATE
(W) Tom King (A) Mikel Janin (CA) David Finch
"City of Bane" part eight! Batman and his allies wage war on the City of Bane, but an unexpected turn of events will send everyone reeling. Will there be another death in the family, or can the Dark Knight break Bane's iron grip over Gotham City?In Shops: Nov 06, 2019
SRP: $3.99