Batwoman #15 Review: The Bat Extinction-Level Event
[rwp-review-recap id="0"]
Alice's plague bats have been loosed upon Gotham City, and Batwoman is scrambling for a means of stopping the swarm before Gotham undergoes a pandemic. Kate turns back to Julia Pennyworth for help. Despite everything, Batwoman still wants to save her sister and purge Alice from her psyche.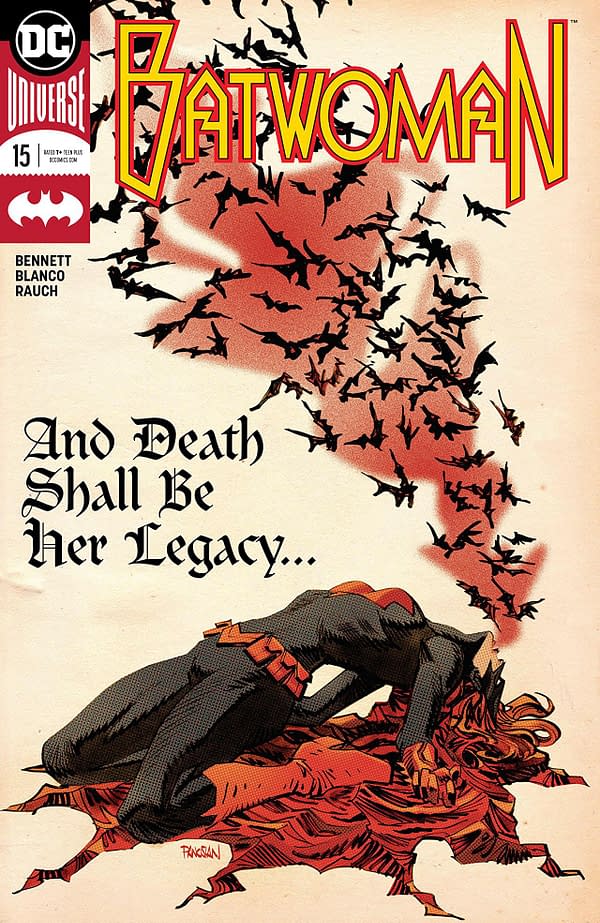 Batwoman continues to impress with its 15th installment and its ability to maintain high tension and personal relevance to its protagonist. The threat, a swarm of bats delivering a super-plague to Gotham, is ridiculous but macabre enough to deliver its own charm.
This issue also brings a significant amount of self-reflection for Kate Kane. She is questioning everything she has done in her life, especially her actions since this series began, providing an extra bit of drama for this book.
Alice is a great villain, and her complicated relationship with her sister, Kate, makes the rivalry heart-wrenching considering it's Beth's fault that she has been manipulated into becoming the villainous Alice.
The ending and stinger imply further changes to Kate and her comic in the issues ahead, reminding me why I enjoy reading about B-List or below characters like this. Writers are given the freedom to provide solid arcs and changes to the character without having to go through massive overhauls to garner attention. Obviously, there are skilled writers that can put A-List characters through good arcs, but there seems to be a pressure to keep certain qualities for which those characters are known.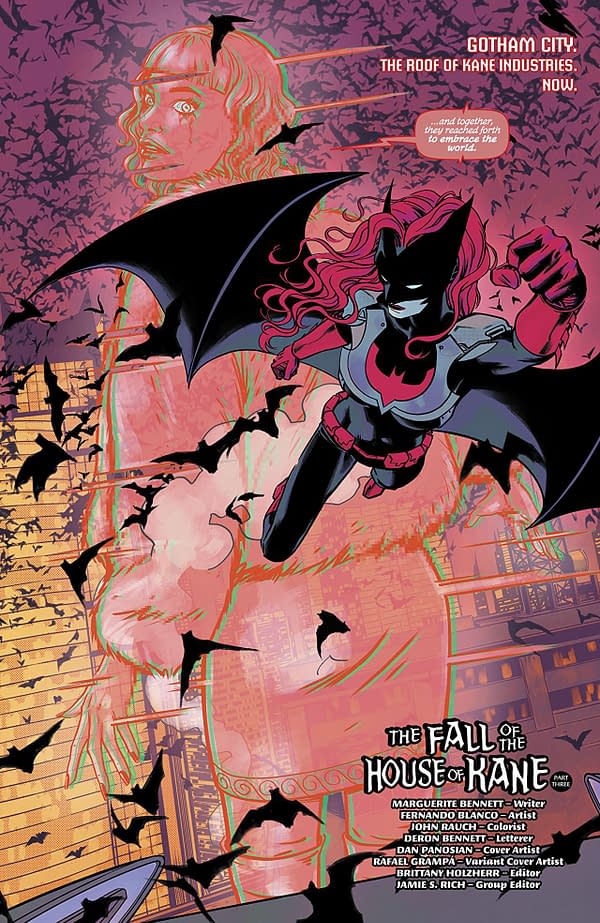 Fernando Blanco's artwork continues to be a cold and succinctly detailed unnerving style with clever panel layouts to provide great visuals and interesting flow to the book. John Rauch's color art is atmospheric and dark too, and the overall comic is downright gorgeous.
Batwoman #15 is another stellar entry into Marguerite Bennett's Kate Kane series. This book has yet to disappoint me, and Blanco and Rauch make it even better with awesome artwork. This book gets another recommendation. Give it a read.
[rwp-review-ratings id="0"]
[rwp-review-form id="0"]