Posted in: Comics | Tagged:
---
Ben Dunn of Antarctic Press Proposes a Comics Publisher Coalition – the CICP
Benn Dunn, publisher of Antarctic Press posted a recent call to action.
I am concerned. I am concerned that there is a negative vibe in the comics industry, and yes it is an industry, that the business of producing comics will go the way of vhs and buggy whips. That comic stores are closing at an alarming rate. That the major publishers of comics, Marvel and DC, are experiencing slumping sales.

However, what I am seeing for independent comics is a new golden age arriving. I am seeing more independent comics being optioned for movie and TV series than ever before. Why is this? Because independents are the driving force of what is the mainstay of what comics are about: CREATIVITY! Imagine a car company that only made large SUVs. Nothing else. No compacts, No sports cars, No family cars. No off-roads. Nothing else. That car company would not be in business for very long. That is what is wrong with Marvel and DC. All they do is produce SUVs. There is a set group of people who love superheroes. I am one of them. Antarctic Press is producing the type of superheroes WE as a collective grew up with and we long to see the return of. BUT we also do other types of comics as well. This is where out strength lies. Adaptability to a changing market.


"Well, Ben, that is all well and good but how do you propose to help the industry?" A good question and one I would like to share with you. My idea is to createana independent coalition of small publishers to pool in our resources and not only lower our expenses but to create public awareness of our product and to promote going to local comic stores.


That is why I am creating the COALITION OF INDEPENDENT COMIC PUBLISHERS. If we can somehow share information on printing, new technologies, talent as a group we could not only lower our over all costs but create an awareness that comics are more than simply guys in tights.


So who's with me? Do you think this is a good idea? I would love to know what your feelings are on this.


Let's prove Bill Maher wrong!
Following up with;
MOVING FORWARD.
Thanks for all the feedback about the C.I.C.P. I am putting together a mission statement and a basic charter. My initial thought is that it would be a membership based organization with independent publishers whose members work together to help grow readership, help local comic stores, share technology, and share information on cutting costs like for printing.
I think as a collective we can work to make the pie larger.
So… who is up for this?
---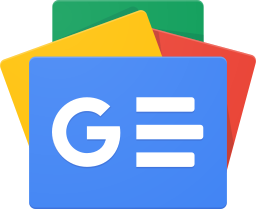 Stay up-to-date and support the site by following Bleeding Cool on Google News today!