Benjamin Percy and Joshua Cassara Bring X-Force to the Dawn of X
We're off and running with X-Men announcements from the Marvel Next Big Thing panel at San Diego Comic-Con. C.B. Cebulski, Jordan White, Nick Lowe, and Jonathan Hickman are onstage revealing the new books, creative teams, and rosters for six new X-Men series to launch after House of X and Powers of X wrap up. Hickman hand-selected the teams and plans to work closely with them on the titles. So far, we've seen Marauders by Gerry Duggan and Matteo Lolli, featuring Bishop, Kitty Pryde, Iceman, Emma Frost, Pyro, and Storm, and launching in October, as well as Excalibur, by Tini Howard and Marcus To, starring Rogue, Apocalypse, Jubilee, Captain Britain (Betsy Braddock), Rictor, and Gambit, and also launching in October.
The next book is X-Force, by Benjamin Percy and Joshua Cassara.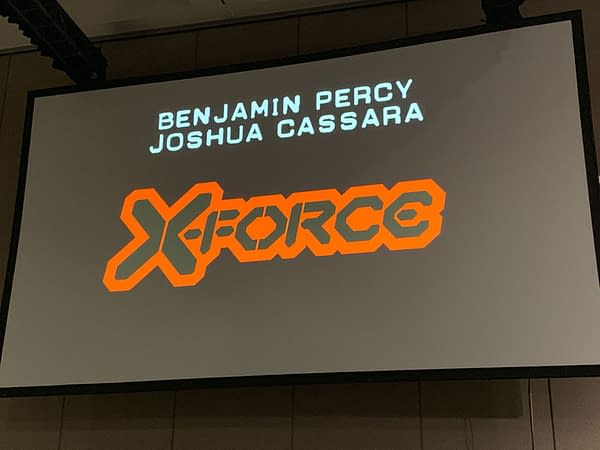 The team will star Sage, Kid Omega, Marvel Girl, Wolverine, Colossus, Black Tom(?!), Domino, and Beast.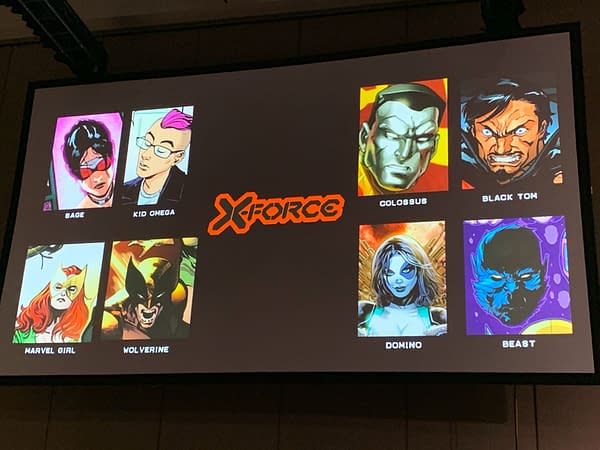 And it hits stores in November.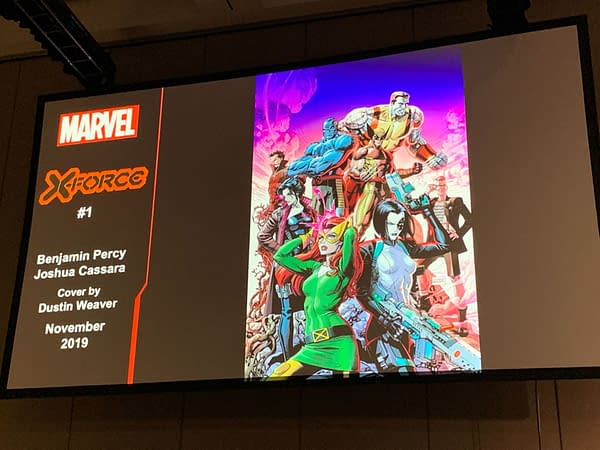 That leaves New Mutants, Fallen Angels, and X-Men left to go. Stay tuned!
Find all the news about the X-Men relaunch from San Diego Comic-Con at our Dawn of X tag.