A Better Way To Longbox – The Drawerboxes Of Rich Vincent
Neil Greenaway (of Nerd Team 30) writes for Bleeding Cool:
I have used the DrawerBox Storage System for years. When I first found them, I fell in love with how easy they made it to sort through and file my comics. Through the past few years, I have slowly replaced all of my traditional long whites with the stronger drawer-style boxes, and it has revolutionized my collection. This year at Phoenix Comicon I was able to sit down and talk with Rich Vincent, the creator of the amazing collectable storage system.
Bleeding Cool: You are the creator of the Drawer Box Comic Storage System. So first off, if I could get just a little bit of history, how did you come up with this box?
Rich Vincent: Oh it was definitely out of need. I had a huge collection of comics, over 20,000 books that I had stuck in long boxes in the closet. These are comics that I bought when I was a kid. I have been collecting all my life. So one of my favorite comics is Magnus, Robot Fighter the Gold Key comics from the 60's. And there is one issue I really wanted to read, and I spent 2 hours pulling boxes out of the closet to find it. So I realize then this is it, I have too many comics. I have to get rid of half my collection. But since I had bought them when I was younger there were a lot of memories attached. I had to find a better idea.
BC: And you produce all the boxes yourself, is that true?
RV: That is correct. BC: How did you go about getting that set up? How does an average guy go about getting production lines put in place?
RV: The inspiration was, when I was younger in high school some of my friend's parents worked for Frontier Airlines and they used to use the banker boxes (that worked like drawers) for archive storage. When Frontier would clean out the files every once in a while, they would bring them home and I used to put my comics in those. I remembered that idea and so I went to a company, a box manufacturing company. People don't realize this but there are actually people with college degrees in package design, and so I worked with a package designer to actually work out the specifics of the box. BC: When did you start producing these? When were they first available?
RV: I've been doing it for 12 years. And interestingly enough, I had done an earlier run maybe 18 years ago but I ran out of space. I needed some more. I thought well, if I make some, I should make a big run of them – like maybe 1,000. So I thought I could try selling them. I passed out fliers to a bunch of stores in Denver. I went to the San Diego Comic Con and passed out fliers at the San Diego Comic Con. I only got one back. So I thought, nobody cares, I'm not going to do it. For 3 years the idea gnawed at me. So I decided that I really needed some more boxes. If nothing else I'm going to do some and take the loss. The rest is history. BC: Do you find that you sell more to stores or to individual collectors?
RV: Really to individual collectors. It is a really interesting thing – psychology I guess – in the retail part of the industry, where the stores don't tend to want to try new things unless the customers are asking for it. So I found I am in 125 maybe 150 stores in the country. Out of all those stores maybe 5 or 6 are stores that I approached and they started carrying the product. Every other store is because customers are going in and demanding it.
BC: Well that is really great to be that in demand from your customers.
RV: It is, it really is. God love 'em.
BC: Do you find that once a store starts carrying your boxes, selling to the public, and getting reactions back, do the stores start using them for their own product?
RV: Yeah, that is actually happening more and more. When I first started selling them, I thought that as a promotional thing I would give some to the stores to use. What I found was I really didn't have to do that. There are a lot of stores out there that are operating on a shoestring budget and they need to get their back stock out and available to the customers. And of course it's hugely expensive to build custom cabinets and stuff like that so we became an alternative. BC: I myself have a huge collection of comics that for years was basically inaccessible for casual viewing until I found your boxes at my local comic shop. I will confess to the interview audience that I have more than 100 of these boxes holding my own collection.
RV: God bless you for that. BC: What appealed to me right away was the $15 price point. I find that a regular long white with a lid still tends to cost between $8-$10. The price of your boxes is higher, but the quality is there to justify it.
RV: Well I'm not quite that comparable. I've surveyed stores across the country. I would say the average price of a top loading long white, what I call the old fashioned long boxes, probably runs around $7 maybe $8. Ours obviously sell for more than that. One of the things that drives our price point is shipping. And people don't realize this, they go onto our website to order and they say, 'Oh, I don't want to pay for shipping, I'm going to buy them in the store.' The reality of the situation is the stores have to ship them in and they are paying for that shipping so they have to roll it into their price. So where it looks like people are paying extra for shipping when they order direct, the reality is they are paying for shipping either way. It's just built into the price. BC: Well even at that I would still say the longevity of the box is probably worth the increased price.
RV: Oh absolutely. I know I'm kind of prejudice, but I think there's a couple of reasons. I know our prices have to be higher just because there is twice as much material to ours as there is in an average long box. Our drawer alone is the equivalent of a long box. Then the long box only comes with lid, which is a very small amount of cardboard, and ours comes with the support sleeve and a shell. It is easily more than double the material, which means our manufacturing cost is going to be more than double. Plus the fact that we are using upgraded materials. A lot of long boxes use fairly cheap materials. You see a lot of boxes out there that they advertise as Heavy Duty 200lb cardboard. First of all, 200lb is not the correct measure for the strength of a box, 200lbs means it takes 200lbs to puncture the box. Secondly it's very low grade, pizza boxes are 175lb cardboard. Our shell alone is 300lb test and our support sleeve is well above that. The correct measure for the stacking strength of cardboard is called the ECT rating, and our boxes ECT rating is closer to 44lbs per inch. Our sleeves are now rated over 80lbs per inch because we use custom manufactured corrugated cardboard.
BC: For those of you who haven't seen these drawer boxes, you have an exterior shell that the long white itself slides into but the piece that you can't see (hiding inside the exterior shell) is an interior shell that provides support. Was it always the three piece system or was that something that evolved?
RV: It was always three pieces. We knew that one sheet by itself would never be adequate.
BC: Your boxes are stackable. I've heard a lot of people concerned about the boxes on the bottom. Because of the weight involved, people are afraid to have books in the box on the bottom for fear that the boxes on top must be squishing it. What has been your experience with that?
RV: Well that is understandable thinking because people are used to having a bunch of long boxes. Long boxes were never designed to be stacked at all, which is to say if you go two or three high they are going to start collapsing on you. We were designed to be stackable. So probably the most critical component was that support sleeve that goes inside the box. That's why we are moving toward a triple wall construction. We have always used a triple wall in the magazine size, a double wall for the support sleeve plus the outer shell. We are now offering the same triple wall construction in our long size. We are going to do the triple wall construction in the short size this summer because it's all about that support sleeve. Funny story about that, I have a certain number of calls from people time to time that say, 'Hey, I've got a problem. My husband ordered some of your boxes and I thought I would be helpful and put them together. I thought this sheet of cardboard that came with it was just scrap, just packing material, so I threw it away. What do I do now?'
BC: Buy more?
RV: Well, we take care of our customers. That is an understandable problem and we help our customers out that way. It's because people are not used to seeing that support sleeve and just take it for granted that it's just a piece of cardboard. But it's not, it's the most important part!
BC: It is nice to have a company policy that can be forgiving of a customers inexperience with the product. Your boxes can also be locked together using small plastic clips. Could you tell us a little bit about those connectors?
RV: Oh yeah, the Box-Lox connectors. People use what I call the knee technique to open a drawer full of comics. In other words, they pull a drawer open and rest it on their knee or they lift their knee up to kind of prop it open. With our boxes it shouldn't be necessary to begin with because we designed our boxes to work like drawers, and part of any file cabinet or grocery drawer is you can pull it all the way out and it's going to hang open on its own. So we designed the boxes to be able to do that. The problem we had was with the top row tipping up, because normally the lower rows are counterbalanced by the box on top of them. But if there is nothing on top of the top row it is going to tip up when it's pulled out. So we knew we had to find a solution for that, and it took a lot of thought because we had a very narrow space that whatever locking mechanism we used has to fit in. You have the exterior of the shell on one side and then the drawer on the inside. So there's a very narrow space in between to work with. We just had to develop a product that fit in that narrow space that locked everything securely.
BC: And did you guys design and produce those yourself or is that something that you found?
RV: We kind of found it. The material we use, I found it because it was used for corrugated cardboard tents in the Middle East. It was used to connect the sheets. So we decided that since it was flat headed we could use that kind of material for the inside of the shells. We had some inspiration in that way.
BC: Also, you had shown me today that you are creating a new line of self-adhesive box front labels. Can you tell us a little bit about that?
RV: Yes, this is going to be a lot of fun. There's a trend out there right now to have decorated boxes, decorated long boxes. They are printed, well most of them aren't printed, there are 5 sheets that go on the exterior of the box all the way around. I contemplated that for a while but it didn't make a whole lot of sense because of all the costs involved. Those boxes are really quite expensive. Just to have the decoration costs as much as our plain boxes. So I thought, it's senseless because ours are designed to work in an array, with boxes on the side, boxes on top and bottom which means you never see the tops and the sides so it doesn't make sense to spend a lot of money decorating those. In ours, all you see is the front of the boxes. So what we're developing now is a series of labels that can be applied to the front of the box and it decorates the front of the box. We are going to have a whole variety of things; once we cut the dies we can print a whole variety of fashions off the same die. Our first one is what I'm calling the Wall Of Comics. When you go to any comic book store it's an endless source of fascination to see all those old comics behind the counter. We are going to try a recreate that effect with classic covers. Our first run will be famous artists. These will be artists like Frazetta, Reed Crandall and Al Williamson, covers from old historic comics. You can have a different label for each drawer. That should be coming out in another month or two. We are working on the final measurements and the dies right now. We are also working on licensing some classic covers that I can't really announce yet because the licenses aren't finalized. Then our long term plan is we are going to follow that up with what I call the Drawer Box Window Panes. We are going to create the effect of looking out the window with your array of boxes and seeing a scene. Any kind of scene you want. Maybe it's various characters flying across the skyline of the city or something like that. It would be modular enough that if someone has an arrangement that's 5 across and 4 high, and someone else has an arrangement that is 4 across and 4 high, or 6 across, they will be versatile enough that they can adapt to whatever the arrangement is. What we'll be able to do is create a mural on the boxes which will be very dramatic. Maybe eventually we will even do some with very large images of some characters. Of course, all of that depends on the licensing but that is the long term vision.
BC: I know that you are based out of Colorado, but I know that you also ship nationwide. What are the options for people who wanted to buy from another state?
RV: First your local store is always an option, and as I said earlier, stores seem to be driven by customer requests. So let your store hear you loud and clear that yes, they can order boxes from us. We always love to talk to stores. Option number 2 is to go online to our website which is collectiondrawer.com and they can go in and see the website. So either way works.
BC: One more question, if people wanted to interact with this on Facebook, what is your Facebook page?
RV: We do have a Facebook page, it's called DrawerBox Storage System because first of all we are not just a box. We are a mechanical device. We have to have load strength, we have moving parts and things like that. When we designed the box it had to be designed like a mechanical device. Secondly, we no longer think of ourselves as a box or a unit, something to put your comics in. We have multiple sizes for different types of collectables. They are all interchangeable in terms of the mail order. You can match then side by side for your collection so you can take your magazines and put them beside your comics or have your records and put them beside your comics, whatever you want. BC: It is worth noting that the magazine size boxes are perfect for holding a record collection as well, or slabbed comics.
RV: And of course we have the upright divider system to organize the collectables inside the drawer. So we are no longer just a container. We are a comprehensive system. So we changed our name to the DrawerBox Storage System, and that is our Facebook address.
BC: If people reading this wanted to interact with the community and see what other people thought, I think that would be a great place to start.
RV: Yeah I love to hear people's ideas and how they are using the DrawerBoxes on the Facebook page.
---
---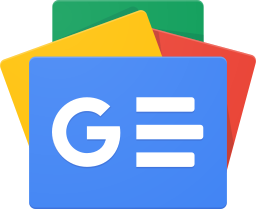 Stay up-to-date and support the site by following Bleeding Cool on Google News today!