Posted in: Comics | Tagged: Brian John MItchell, golden age, kickstarter, Matchbook Comics
---
Big Things Come In Tiny Packages – Matchbook Comics
Brian John Mitchell writes for Bleeding Cool:
So… I make comics the size of a pack of matches. They're kind of my thing. Telling stories in 40 panels that harkens back to the Golden Age when comic stories were self-contained & only 4-6 pages long. Stories that are a mix of fun & tragedy & intellectual & stupid. Experiments that occasionally soar or occasionally fall a little flat. In genres from sci-fi to horror to autobiographical to crime to action. Because I love the Golden Age books, before comics were meant to be collected, when comics were meant to be read.
So that's the kind of comics I try to make. Ones to be read. That's why I make them small & portable, so you can read them anywhere in a short amount of time. So you can escape your reality for a couple minutes be it via a physical one someone left on a bus seat or at a coffee shop or a digital version on your phone. We want to give you stories to help you remember that the world is good & you aren't uniquely alone. Stories of men hunted by demons. Stories of robots searching for souls. Stories of men in existential dread. Stories of women fighting cosmic horror. Stories of hitmen trying to live the straight life. Stories of trying to make the world a little bit better of a place. Of trying to get mankind back on top, back above the surface. Right now I have 80 books made from over the past ten years or so & I'm chomping at the bit to make more. I want to make it to 100 in the next few months. I know I can do it. But I don't just want them for me & a hundred folks I know. I want to get them out to the world. So help me spread the word. You can back them for as little as a buck or get them all mailed to you for under $100 or just tell your friends that you heard about something bleeding cool. Here is the kickstarter project.
---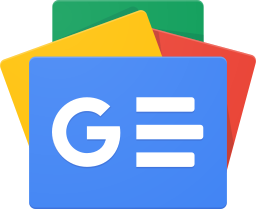 Stay up-to-date and support the site by following Bleeding Cool on Google News today!