Posted in: Comics | Tagged:
---
Black Hops Return With a Hare Trigger One-Shot From Antarctic Press in March 2020 Solicitations
Sometimes you just want We3 to have kept going. Black Hops gives you an indication of how that may have gone. And in March, it returns with a Hare Trigger one-shot from Mark Pellegrini, Timothy Lim and Matthew Weldon and more from Antarctic Press' March 2020 solicitations.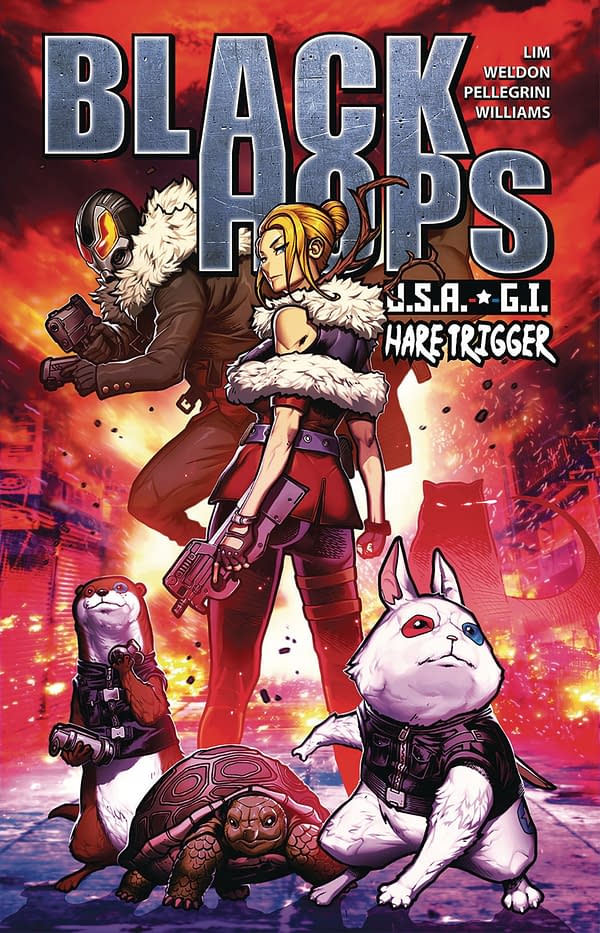 BLACK HOPS HARE TRIGGER ONESHOT
JAN201506
(W) Mark Pellegrini (A) Timothy Lim, Matthew Weldon
America's daring, highly trained special missions rabbit, U.S.A.-*-G.I., is back in an all-new volume of Black Hops! The perfect hopping-on point for new readers, Hare Trigger pits U.S.A.-*-G.I. and new operatives Patriot-R and Rigor-Tortoise against the terrorist cell Ningen and their leader, Apex Moth. Together, they'll have to infiltrate a secret facility on New York harbor's Hart Island to thwart the release of a deadly new threat.
This new adventure and series beginning reunites the original artist/writer team of Timothy Lim and Mark Pellegrini, and adds Punchline creative team Bill Williams and Matthew Weldon! Features a co-op gameplay comic format you'll have to see for yourself!
In Shops: Mar 25, 2020
SRP: $6.99
BADASS #4
AN201503
(W) Adrian Nelson (A/CA) Adrian Nelson
The continuing dangerous adventures of B.A.D.A.S.S., the Bureau of Alien Detection And Supernatural Sightings! Following the abduction of his son, Sam enlists help to rescue him before he can be used against Earth!
In Shops: Mar 25, 2020
SRP: $3.99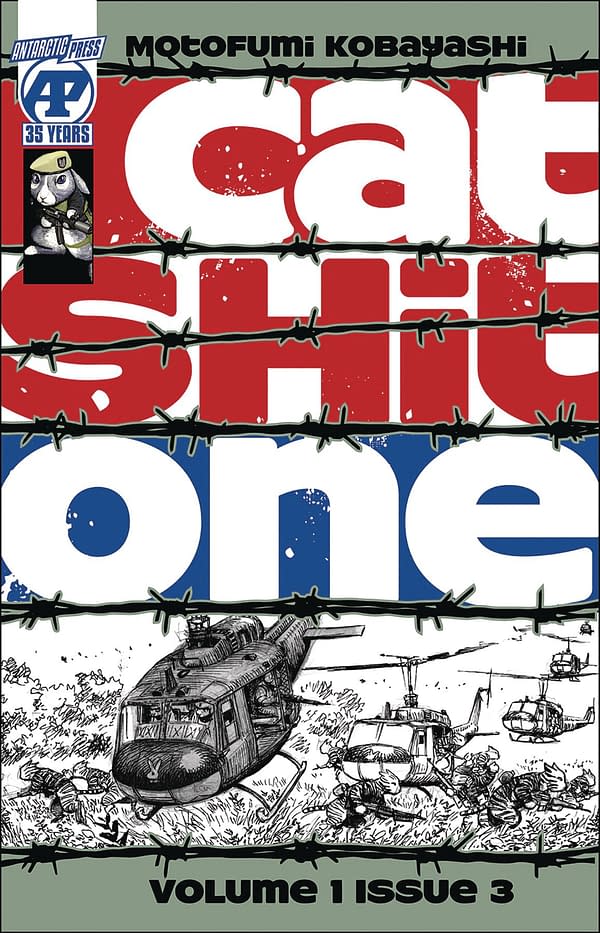 CAT SHIT VOL 01 #3 (OF 3)
JAN201507
(W) Motofumi Kobayashi (A) Motofumi Kobayashi
The first arc of Motofumi Kobayashi's seminal manga opus concludes!
Sergeants Perky, Rats and Botasky, the members of special forces unit Cat Shit One, continue to brave their way through multiple dangerous missions on the battlefields of Vietnam. Don't be fooled by how they look; these rabbits are firing more than pellets.
In Shops: Mar 25, 2020
SRP: $3.99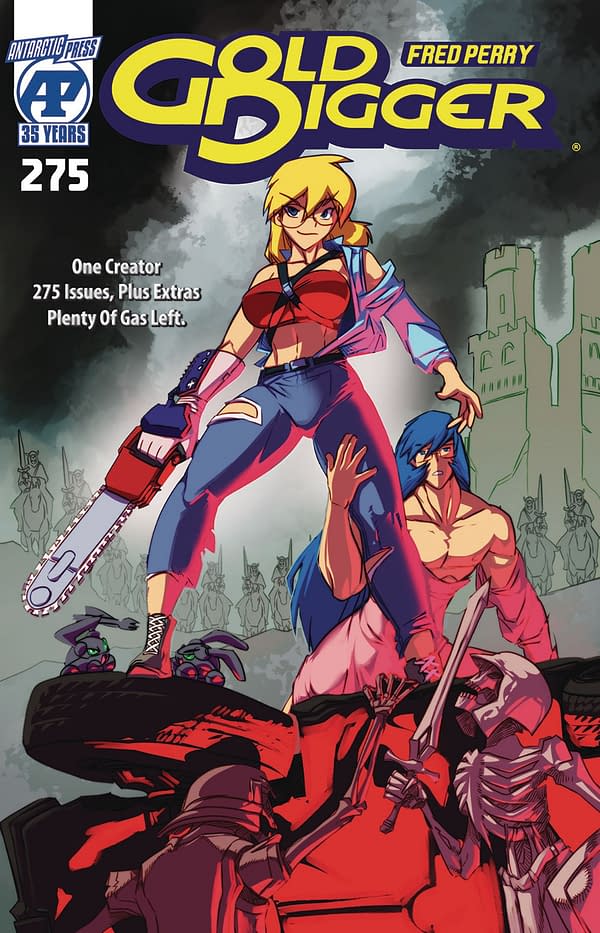 GOLD DIGGER #275
JAN201501
(W) Fred Perry (A) Fred Perry
The Earth, freshly saved from cosmic obliteration, is ready to be restored from stasis! But something else now occupies its rightful parking space: Udeun, the world of the undead! Fortunately, the undead usurpers haven't properly set their dimensional anchors, so Gina can sneak in and set things right. All she needs to do to save the world is fend off an Army of Darkness!
In Shops: Mar 25, 2020
SRP: $3.99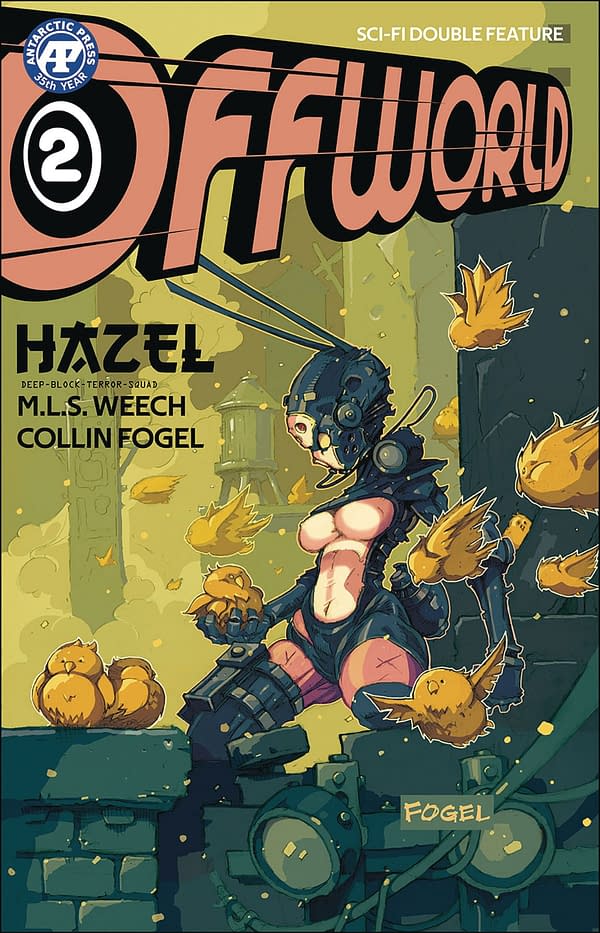 OFFWORLD SCI FI DOUBLE FEATURE #2 (MR)
JAN201508
(W) C.J. Hudson, M.L.S. Weech (A) Igor Wolski, Collin Fogel
Two sci-fi stories in one flip comic! "Interstellar Dust" by C.J. Hudson and Igor Wolski: When an intergalactic prison transport vessel breaks down, the crew and a band of less hardened criminals do whatever they can to survive a riot in deep space. See how these prisoners' lives intersected before the accident and how unfortunate circumstances led them aboard the prison ship Afterglow. "Hazel" by M.L.S. Weech and Collin Fogel: Hazel's desire to prove she's the best puts her and the team in danger. The team manages to capture an underdweller's cargo, but that cargo belongs to someone named Scrap, and he intends to take back what's been stolen.
In Shops: Mar 25, 2020
SRP: $3.99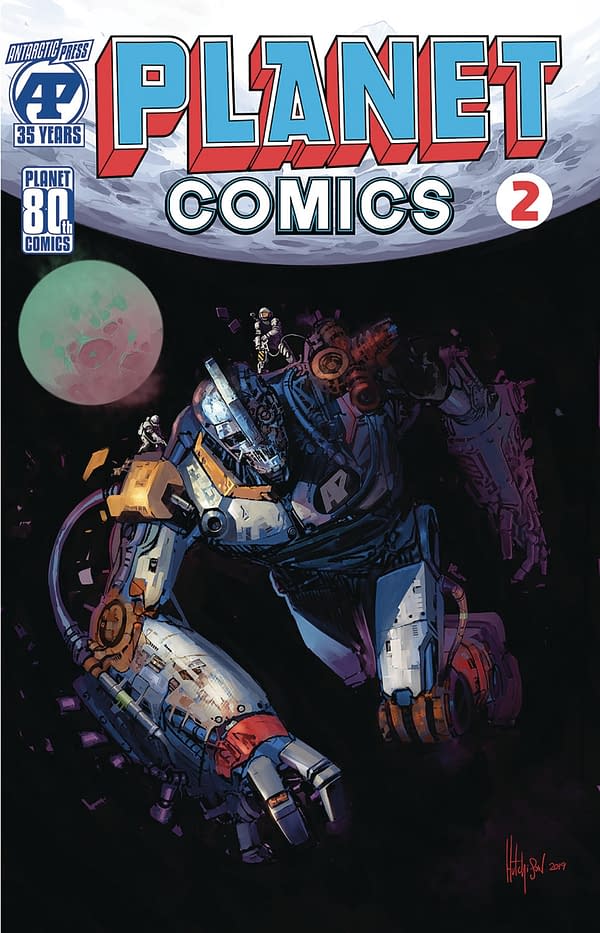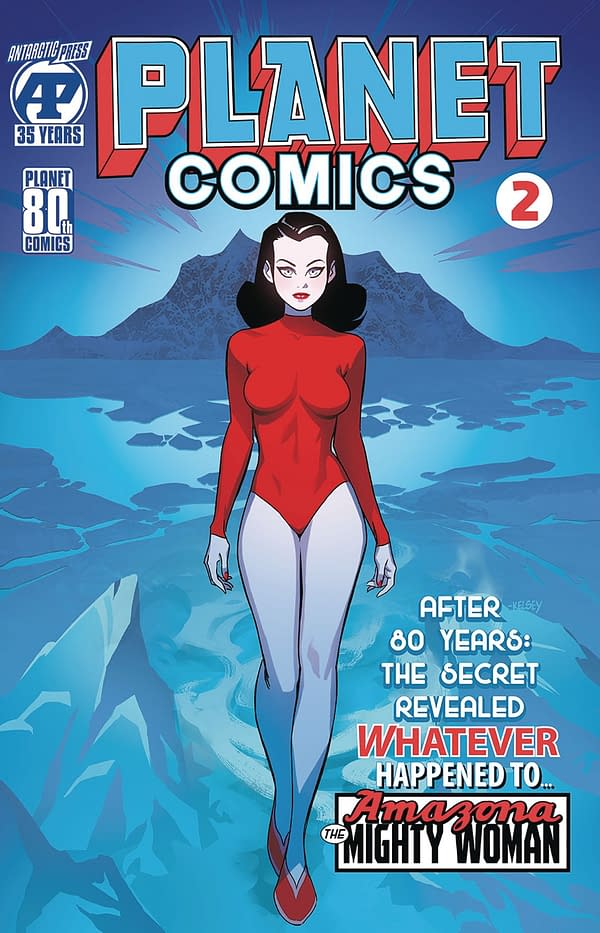 PLANET COMICS #2
JAN201504
JAN201505
(W) Kelsey Shannon (A) Brian Denham, Various (CA) David Hutchison
Don't be left like this poor ferrous fellow, left to drift unfulfilled through the void for eternity. Order your copy of this special variant today, and you won't have to salvage your collection's honor later!
In Shops: Mar 25, 2020
SRP: $9.99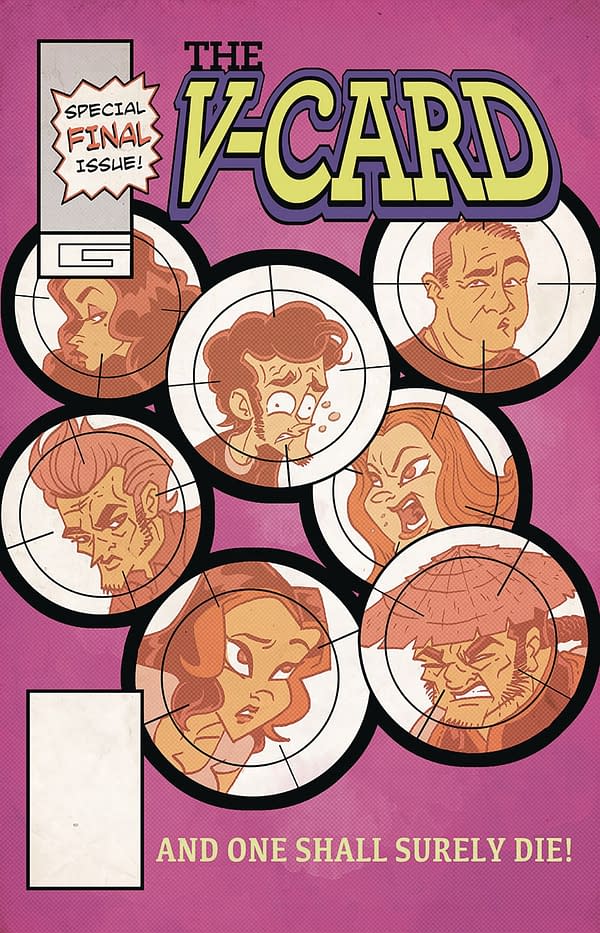 V CARD #4 (OF 4)
JAN201502
(W) Dallas Casavant (A) Nick Johson
Two worlds collide at the Larry Hama signing! In this final issue, someone dies! Will it be Jonathan? Talia? Chan Haan Sing?! Not even Larry is safe!!!
In Shops: Mar 25, 2020
SRP: $3.99
---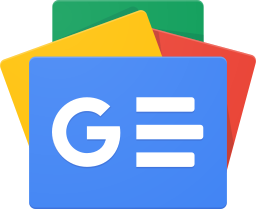 Stay up-to-date and support the site by following Bleeding Cool on Google News today!