Blackwood #3 [Late] Review: Twisted, Charming, and Engaging
faculty identify the body and return to the school. However, a swarm of large insects attack their bus and run them off the road. Two more of the faculty are hurt, but the rest make it back to Blackwood. The remaining three students find Ogden's coat, and a professor loses his fingers trying to get into Ogden's office. Worse yet, Grace has made it to the campus.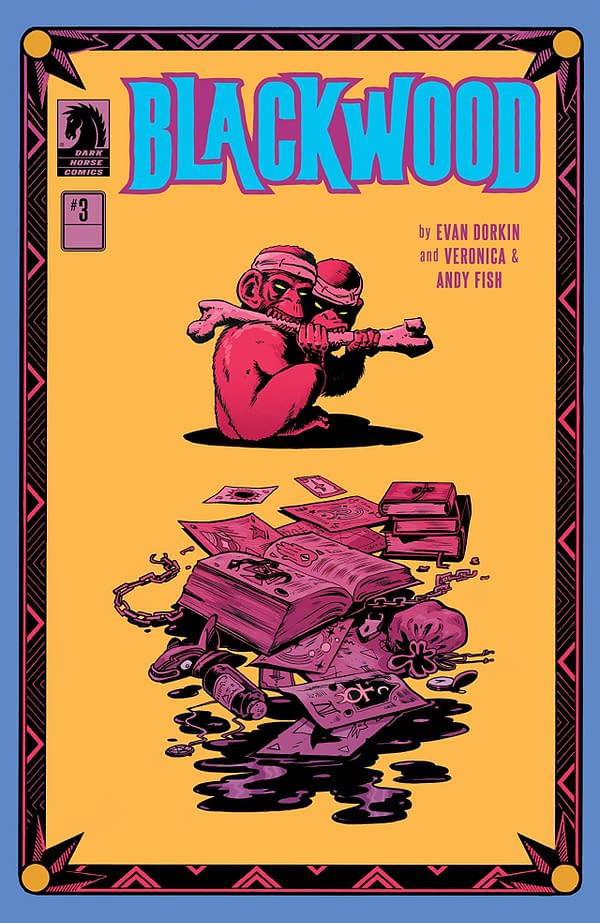 Blackwood #3 opens in an especially grisly manner with the death of the student whom, despite this book being a month old, I'll refrain from spoiling the identity (even if simply reading Blackwood #2 pretty much all but said it).
The book continues its slow burn of revealing its mystery, but the mystery is mostly revealed. Grace is the villain, she has some kind of connection to the school, and Ogden is probably not-so dead.
Having already read Blackwood #4, I can tell you that there are still some things this mini is keeping hidden from the reader. Plus, the mystery isn't all there is to this comic, which is debatably true to any good mystery.
The characters are charming, from the beleaguered new dean, to a student body of diverse and witty characters. It's an eerie and fun take on the school-for-magicians idea.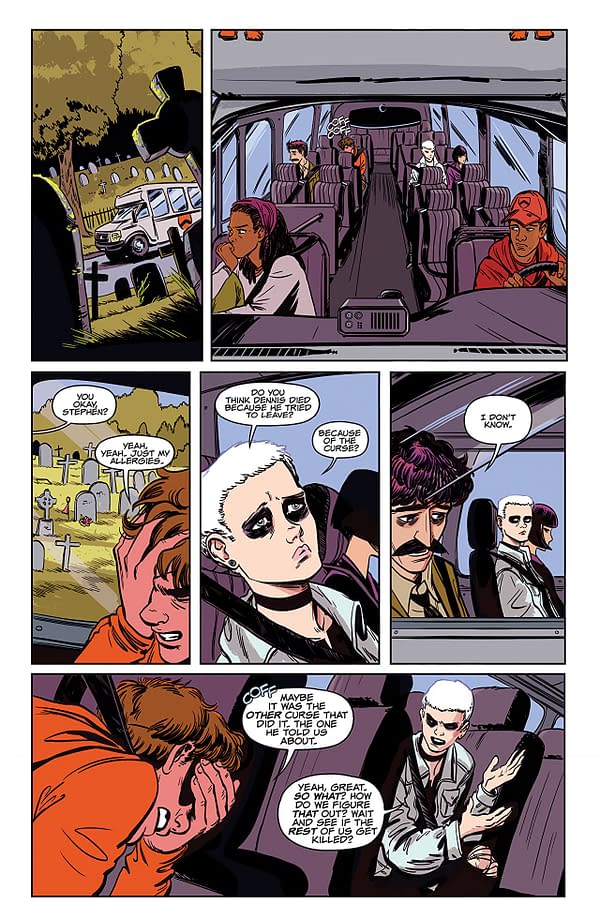 Veronica Fish brings loads of visual personality with her great style, which is comparable to the likes of the talented Leonard Kirk and Javier Rodriguez. Fish's twist on this aesthetic is heavy inking to increase the weight and darkness of the visuals and an expertise in depicting the grisly and decomposing. Her colors back it up with a well balanced yet wild color palette that mixes the gothic and surreal. Andy Fish's layouts are well constructed and creative.
Blackwood #3 is a slow book, but it's enthralling and populated with a cast of unique and engaging characters. Veronica and Andy Fish support it with some damn good artwork, and the book earns a recommendation. Check it out.