Blood Cries Out to Launch at Thought Bubble – But Pre-Orders Get Discounts and Goodies
Blood Cries Out is a new graphic novel by Cy Dethan, Conor Boyle and Nic Wilkinson debuting at the Thought Bubble Comics Festival in Harrogate next month. But those attending and who pre-order a copy will get a) discount and b) a free new comic book thrown in.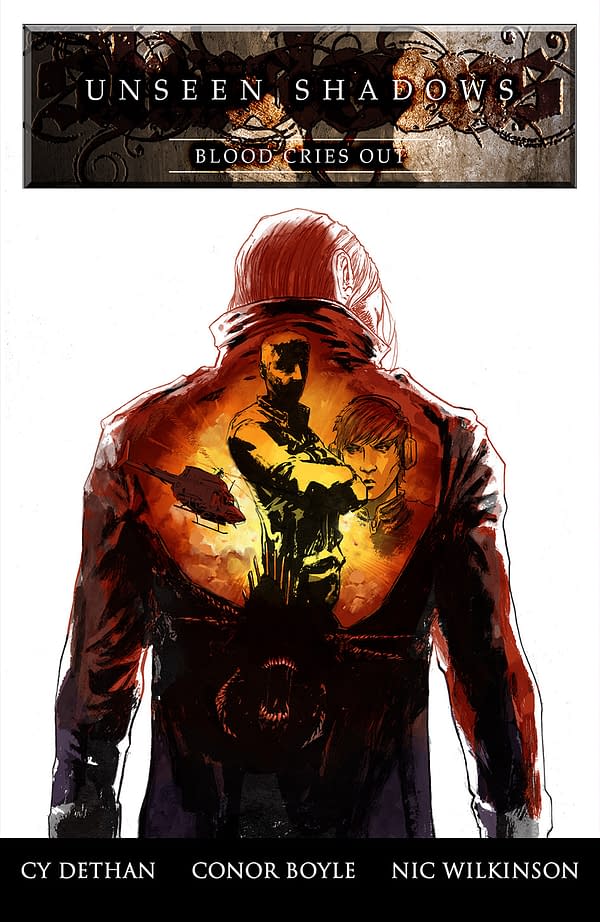 The Reverend is a weapon forged by fate and the cruelties of men, his life an endless crusade waged in shadow and blood. He is a one-man holy war, but he is not the first product of the machinery that created him.

When the twisted Broken Heart cult seeks to conjure and enslave a force they are ill-equipped to control, The Reverend must face a custom-built killer who knows him as only a brother can. The Reverend has finally met his equal in battle, and faith alone may no longer sustain him.

"To me, the Reverend represents the purest form of personal commitment – an implacable crusader with every outward trace of humanity literally burned away. No act is too monstrous or sacrifice too great in pursuit of his understanding of justice" – Cy Dethan
The retail price for Blood Cries Out is £14.99 but Thought Bubble preorders get £5 off at £10. While for those who can't make it to the festival there are a limited number copies (20) set aside which can be pre-ordered for postal delivery for the special price of £10 (£2.50 P &P). Digital copies can also be pre-ordered for £5. Here's a preview.
Also available to pre-order is The Divine Revelation Of The Broken Heart. This special digital edition collects the comics The Immaculate Abortion of Dina Leigh, Wrath of God and Blood Cries Out as one volume for £10. This special edition will also include production sketches, character bios, scripts and more.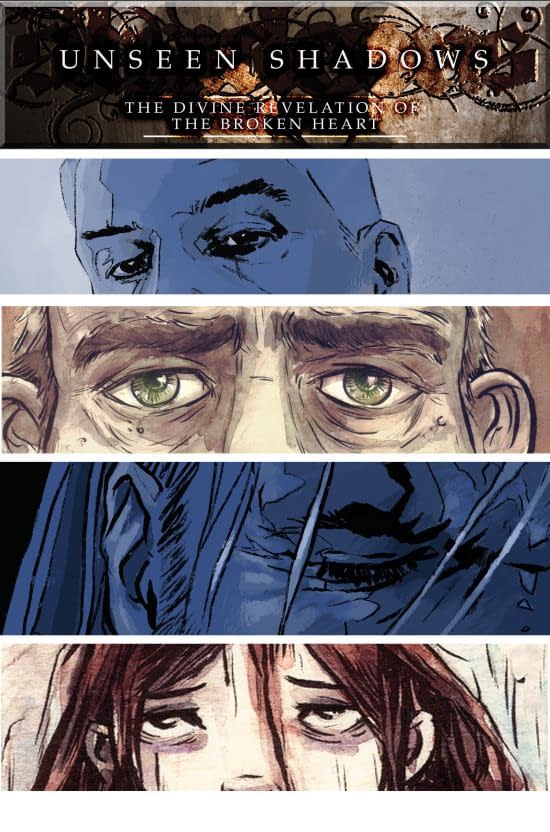 Also all pre-orders will come with a digital copy of Wrath of God on launch day, 9th November. Those who have already read Wrath of God can arrange for another Unseen Shadows digital comic to be delivered.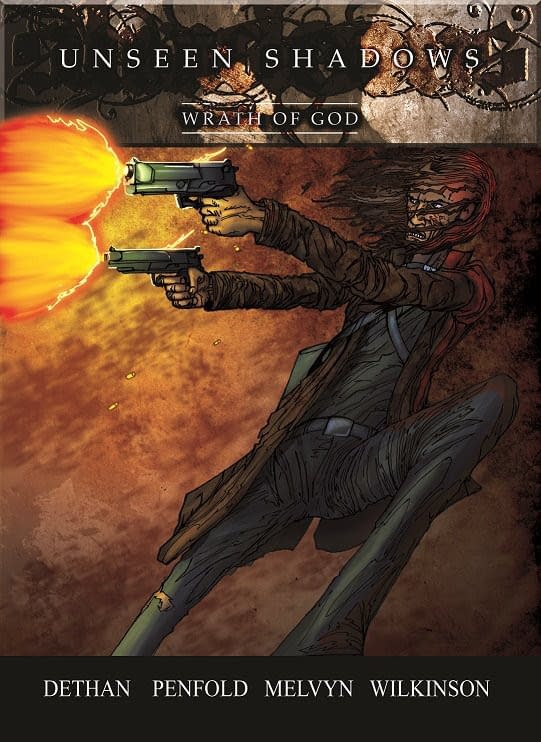 The Unseen Shadows Transmedia Universe is dedicated to expanding the world and characters created in the bestselling novel Fallen Heroes through transmedia storytelling. "These are not just nice little side stories with no impact on the events surrounding them," Barry Nugent, the founder of Unseen Shadows explains. "The spin-off titles expand and enhance the characters lives and relationships within the novels. It was important to me that these titles can be read, watched and listened to independently of each other and the novels but you will get more insights into the characters by experiencing everything the Unseen Shadows Universe has to offer."
…rip-roaring, testosterone-fuelled pulp fiction with soldiers and mysteries and all-round weird stuff – Jonathan Ross

High flying adventure, monsters, espionage, Indiana Jones calibre action and a whole lot of fun… -Aintitcool

"…draws on many popular culture references & influences, and is easily compared to 'Sin City', 'The Da Vinci Code', 'Heroes' or 'Buffy' – there really is something for everyone and I would thoroughly recommend it to anyone that enjoys reading or watching Sci-Fi/Fantasy." –Waterstones