Bonehead #1 Review: Dialogue-Heavy Sci-Fi
In a futuristic city, roaming gangs nicknamed "Boneheads" use specialized gear to circumvent the law and traverse the world all in the name of adrenaline and recognition. As war looms between the respective groups a potential hero rises. Can this mysterious man — known only by a code number — be the change the city so desperately needs? It's not looking very likely in this debut.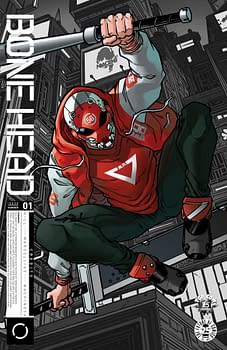 Bonehead #1 is a beautiful issue weighted down by term-heavy, repetitive dialogue. It feels as though writer Bryan Edward Hill is bursting with a million ideas for the world and what belongs in it. Unfortunately, his enthusiasm comes across in a babble of tech talk that's ultimately too much for a first issue. You'll find yourself reading and rereading slang trying to figure out what the characters are talking about without nearly enough context.
This tendency to over-explain leaks into every part of Bonehead. Informational panels that work for things like snapshots of the city become redundant when applied to characters. Chase scenes are interrupted to offer a lowdown of all the equipment the cyber-cops, called "Gladiators", are carrying. It would have been much more effective to cut out the entire panel and show the items being used instead. What we get is a pause of the once-fluid action that quickly takes you out of the story.
Thankfully this is only issue #1, and given enough time to expand past the cramped confines of their first book, I'm tentatively excited to see what Hill and artist Rhoald Marcellius will do.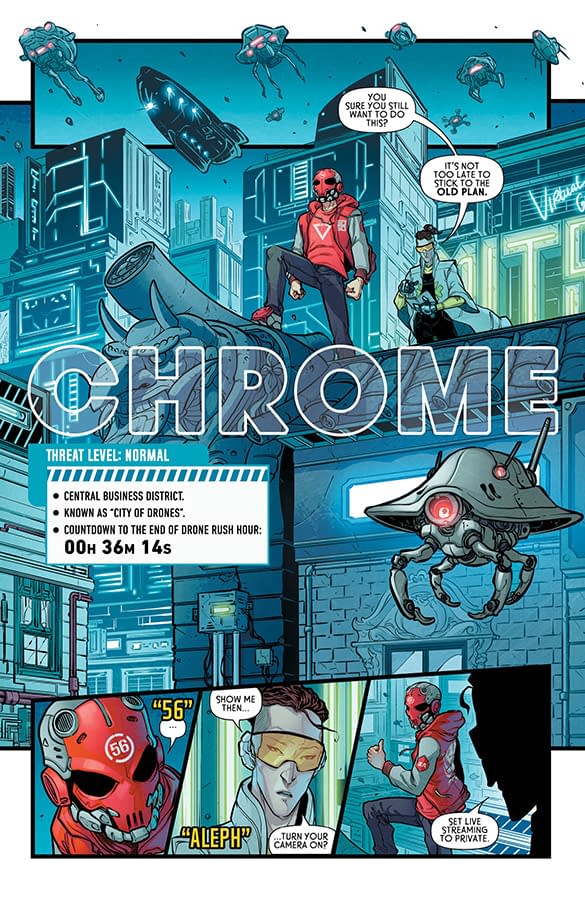 The actual design of Bonehead is intriguing and enough to make me crave a second issue, despite the clunky script. The combination of Marcellius's illustrations and Sakti Yuwono's colors creates a stunning world that screams of an advanced, technological universe. The mostly blue color palette makes 56, our red-clad protagonist, pop as he traverses the city through a combination of parkour and free-running.
We see plenty of citizens in this "city of drones", each with an aesthetic that manages to speak of their individuality while creating a common thread of style. You'll see a lot of masks, but each of them are different — even if only subtly. As for the clothing itself, Bonehead offers futuristic fashion while still rooted in familiar silhouettes. It's something that makes a large impact on the world at large. Late in the issue when a gladiator complains about losing 56 in a crowd, it actually makes sense. Everyone looks just similar enough to make pinning down a suspect surprisingly difficult.
In the end, the best parts of Bonehead are when the mostly silent 56 is given time to hop around the city, bouncing off of drones, and taking down bad guys. Hopefully by the time the second issue drops on January 31st we'll have more of that and less of the choppiness this issue brings.
Bonehead #1 is available now for $3.99.
---
---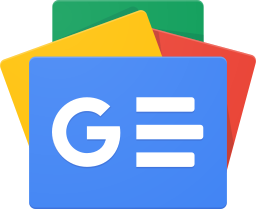 Stay up-to-date and support the site by following Bleeding Cool on Google News today!