Boom Studios Signs Jenny Frison For Twenty Covers
So here's the patterm. On Monday, Boom Studios announced they had signed a twenty cover deal with Peach Momoko. Tuesday they announced a twenty cover deal with Miguel Mercado. And Wednesday, Boom Studios announced a twelve cover deal with Unnatural, Un/Sacred and Mercy creator Mirka Andolfo. Today? Twenty covers from Jenny Frison. I wonder why Mirka was so stingy?
The next variant covers from Jenny Frison as part of the deal will be available in September on We Only Find Them When They're Dead #1 and An Unkindness of Ravens #1. This will be followed in October by variant covers to Something is Killing The Children #11 and Seven Secrets #4. Then, in December, Frison will debut a variant cover on a new unannounced project.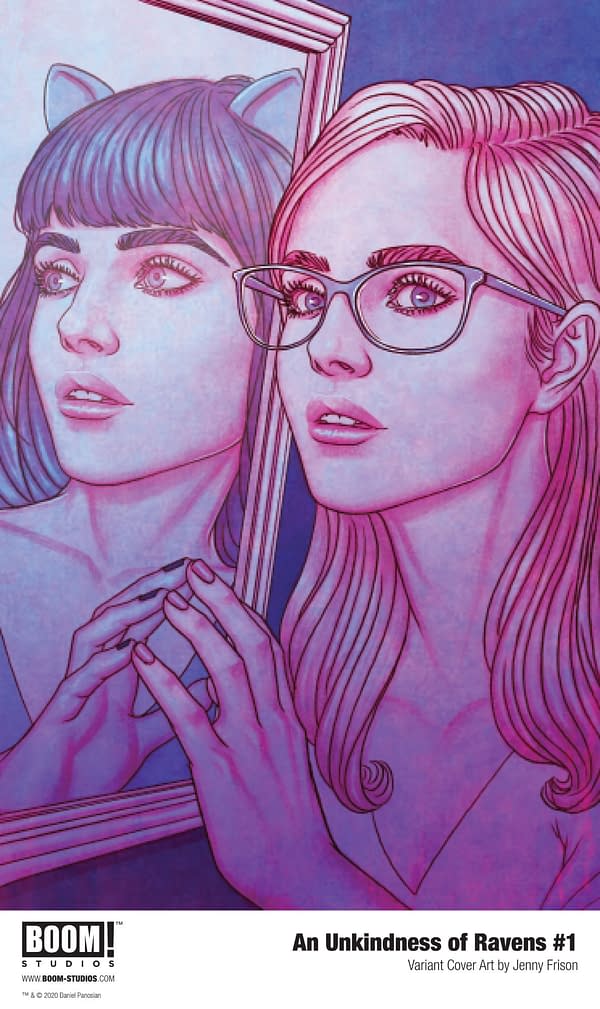 Jenny Frison is a comic book cover artist who interest in comics began young with a Wonder Woman storybook. She majored in illustration at Northern Illinois University before attending The Kubert School of Art. Deciding she wanted to focus on cover art, she quit before her third year to teach herself. Sharing workspace at Four Star Studios in Chicago, Illinois with Tim Seeley, she has done a lot of work for his comics before becoming a cover artist for Clean Room, a series written by Gail Simone and published by Vertigo Comics and becoming the main variant cover artist for Wonder Woman at DC Comics. She has also worked for Boom, Marvel, Image, Dark Horse, Valiant, IDW, and more.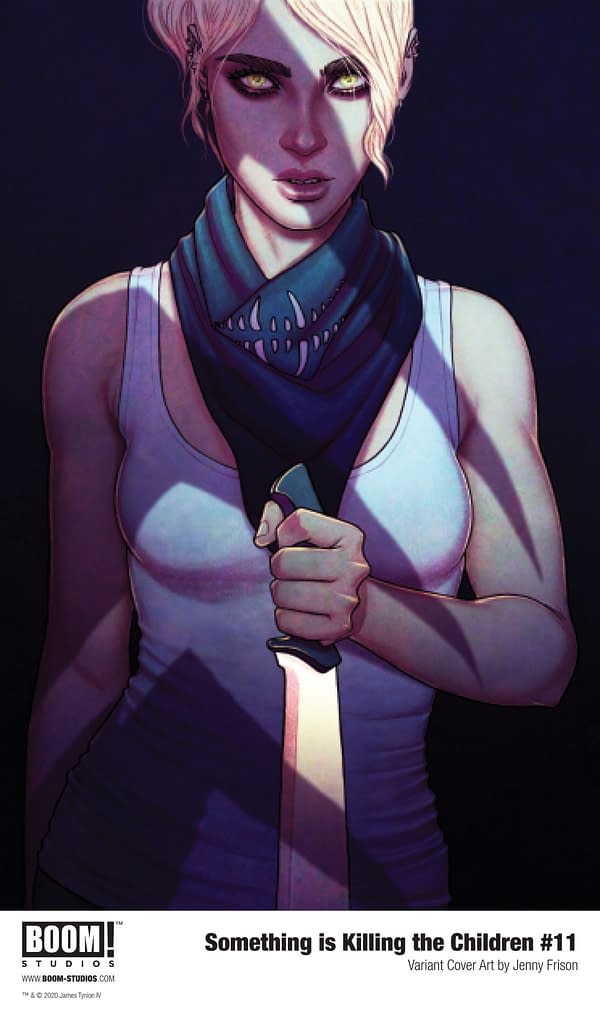 "For me, cover art is all about mood and emotion. Expressing a feeling. I want people to pick up a comic because they are drawn to the cover and how it makes them feel. With Boom, I feel so lucky to be able to work on so many titles from multiple genres. . . from spies and secret societies in Seven Secrets, and horror like Something is Killing the Children, to the magic and mystery of Faithless or An Unkindness of Ravens. . . while still focusing on the emotionally motivated and character driven covers I love." said Frison.