An irregular feature looking at the world of monthly subscription boxes…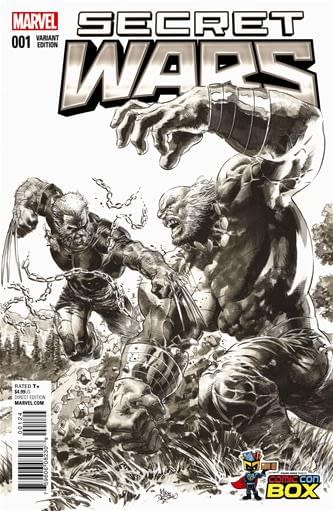 Wizard World has sold out of its first Comic Con Box and is starting a subscription, with this Secret Wars #1 black and white variant by Mike Doedato..
Bleeding Cool performed the world first unboxing of the Marvel Collectors Corps' first monthly box. And it's a win. Though their customer service does seem to be a little overwhelmed. Shades of Heroes World?
Zavvi are in on the Marvel game too, with a Marvel themed ZBox for this month, promising 3 exclusive Marvel items, a Pop vinyl and £35 worth of content for £19.99 with free postage in Europe, and an extra 99 pence postage for the rest of the world. Loot Crate has announced the subject of their next monthly box, and you can get discount with the code BLEEDINGCOOL.
Comic Bento seems to be teasing something Civil War related in their comic book box for April…
And the April Nerd Block has landed…
[youtube]https://www.youtube.com/watch?v=piysJ1LeLyM[/youtube]
Enjoyed this article? Share it!