Bram Stoker Awards 2016 Winners Announced
At a gala event on April 29, the 2016 Bram Stoker Awards were held at the StokerCon 2017 event. Given the last round of DC Writers Workshop inductees included a Stoker Award winner, and the awards feature a Graphic Novels category, we figured we'd share the winners of the dark fantasy and horror writing awards.
It is also worth noting that in the graphic novels category, the books nominated and winning credit the writers only and give no credit to the artists involved. Because I guess some things never change. Superior Achievement in a Novel
WINNER: The Fisherman, John Langan (Word Horde)
Hard Light, Elizabeth Hand (Minotaur)
Mongrels, Stephen Graham Jones (William Morrow)
Stranded, Bracken MacLeod (Tor)
Disappearance at Devil's Rock, Paul Tremblay (William Morrow) Superior Achievement in a First Novel
WINNER: Haven, Tom Deady (Cemetery Dance)
The Apothecary's Curse, Barbara Barnett (Pyr)
Hollow House, Greg Chapman (Omnium Gatherum)
Mayan Blue, Michelle Garza & Melissa Lason (Sinister Grin)
The Eighth, Stephanie M. Wytovich (Dark Regions) Superior Achievement in a Young Adult Novel
WINNER: Snowed, Maria Alexander (Raw Dog Screaming)
Last Days of Salton Academy, Jennifer Brozek (Ragnarok)
Holding Smoke, Elle Cosimano (Disney-Hyperion)
When They Fade, Jeyn Roberts (Knopf)
The Telling, Alexandra Sirowy (Simon & Schuster) Superior Achievement in Long Fiction
WINNER: The Winter Box, Tim Waggoner (Darkfuse)
The Sadist's Bible, Nicole Cushing (01Publishing)
"That Perilous Stuff", Scott Edelman (Chiral Mad 3)
The Ballad of Black Tom, Victor LaValle (Tor.com Publishing)
"The Jupiter Drop", Josh Malerman (You, Human)
Superior Achievement in Short Fiction
WINNER: "The Crawl Space", Joyce Carol Oates (Ellery Queen 9-10/16)
"Time is a Face on the Water", Michael Bailey (Borderlands 6)
"A Rift in Reflection", Hal Bodner (Chiral Mad 3)
"The Bad Hour", Christopher Golden (What the #@&% Is That?)
"Arbeit Macht Frei", Lisa Mannetti (Gutted: Beautiful Horror Stories)
Superior Achievement in a Fiction Collection
WINNER: The Doll-Master and Other Tales of Terror, Joyce Carol Oates (Mysterious)
Swift to Chase, Laird Barron (JournalStone)
A Long December, Richard Chizmar (Subterranean)
Lethal Birds, Gene O'Neill (Omnium Gatherum)
American Nocturne, Hank Schwaeble (Cohesion)
Superior Achievement in an Anthology
Borderlands 6, Oliva F. Monteleone & Thomas F. Monteleone, eds. (Samhain)
Chiral Mad 3, Michael Bailey, ed. (Written Backwards)
The Beauty of Death, Alessandro Manzetti, ed. (Independent Legions)
Fright Mare – Women Write Horror, Billie Sue Mosiman, ed. (self-published)
Gutted: Beautiful Horror Stories, Doug Murano & D. Alexander Ward, eds. (Crystal Lake)
Superior Achievement in Non-Fiction
WINNER: Shirley Jackson: A Rather Haunted Life, Ruth Franklin (Liveright)
Haunted, Leo Braudy (Yale University Press)
Guillermo del Toro's "The Devil's Backbone" and "Pan's Labyrinth", Danel P. Olson (Centipede)
In the Mountains of Madness, W. Scott Poole (Soft Skull)
Something in the Blood, David J. Skal (Liveright)
The Gothic Worlds of Peter Straub, John Tibbetts (McFarland)
Superior Achievement in a Poetry Collection
WINNER: Brothel, Stephanie M. Wytovich (Raw Dog Screaming)
Sacrificial Nights, Bruce Boston & Alessandro Manzetti (Kipple Officina Libraria)
Corona Obscura, Michael R. Collings (self-published)
Field Guide to the End of the World, Jeannine Hall Gailey (Moon City)
Small Spirits, Marge Simon (self-published)
Superior Achievement in a Graphic Novel
WINNER: Kolchak the Night Stalker: The Forgotten Lore of Edgar Allan Poe, James Chambers (Moonstone)
Blood Feud, Cullen Bunn (Oni)
No Mercy: Volume 2, Alex de Campi (Image)
Outcast: Volume 3: This Little Light, Robert Kirkman (Image)
The Steam Man, Mark Alan Miller & Joe R. Lansdale (Dark Horse)
Providence: Act 1, Alan Moore (Avatar)
Superior Achievement in a Screenplay
WINNER: The Witch
Penny Dreadful: "A Blade of Grass"
Stranger Things: "The Upside Down"
Stranger Things: "The Vanishing of Will Byers"
10 Cloverfield Lane
---
---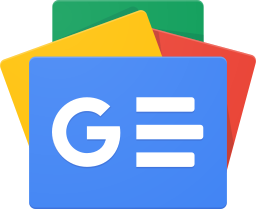 Stay up-to-date and support the site by following Bleeding Cool on Google News today!