Brett Booth and Scott Lobdell's New Instagram Comic, A Hero Forged
We mentioned that this was coming, and so it has. A new comic book series by Scott Lobdell and Brett Booth launching for free on Instagram. It's called A Hero Forged and the first issue went up on the Quarancomics channel in time for what would have been Free Comic Book Day. Featuring a muscular shot of our as-yet-unamed hero being forged…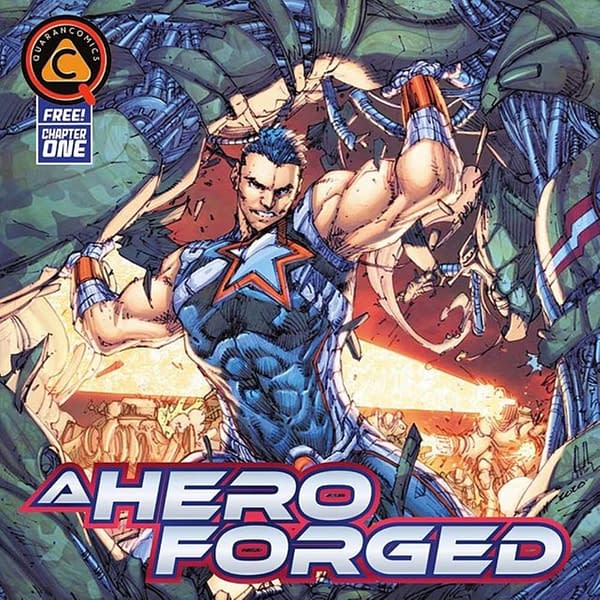 A figure in ER, whoever of whatever he is, getting treated by the new heroes of the day, doctors, nurses and other medical staff.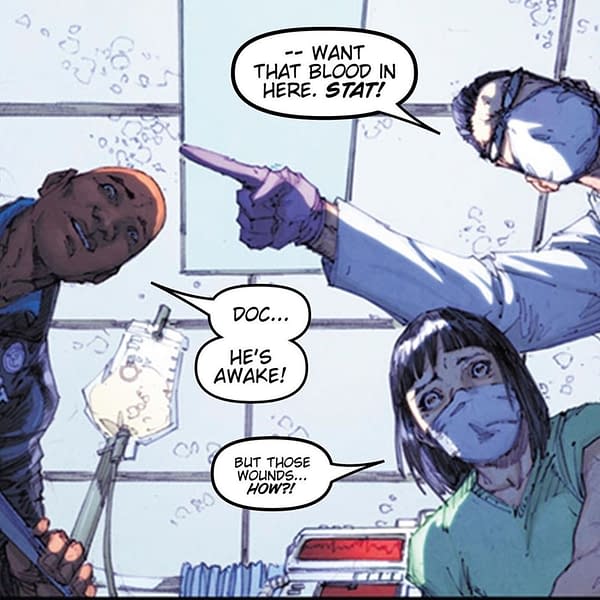 With some rather nasty wounds, and some rather necessary face masks.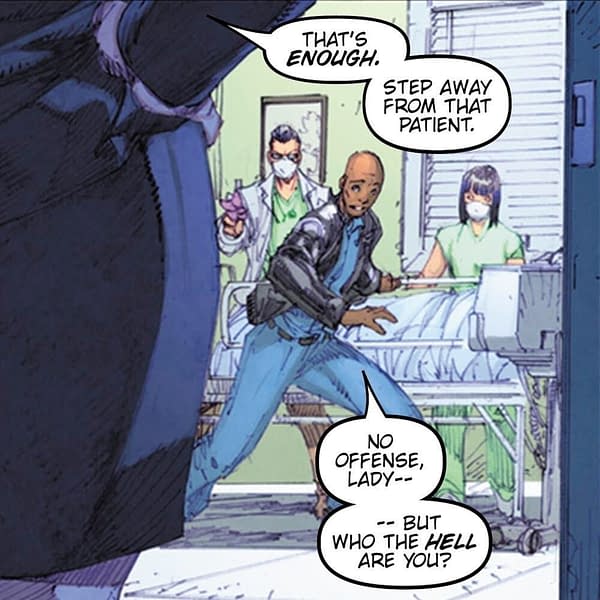 With someone getting in the way of this Hero Forged, and their clearly-necessary medical treatment. With your new character find of 2020, Agent Ghoul.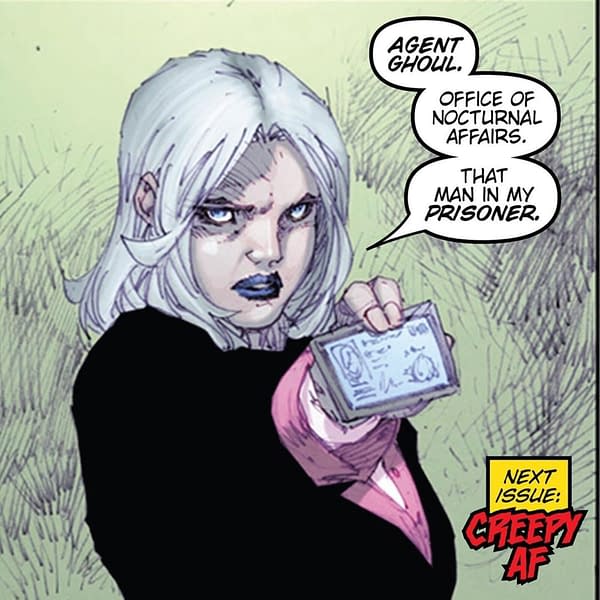 'That man is my prisoner?' I am sure they will fix that for the update. But it suggests that this is more of a supernatural action-adventure than a plain superhero origin story. Agent Ghoul does have a bit of an Amanda Waller vibe, doesn't she?
Comic book creators of A Hero Forged, Scott Lobdell and Brett Booth have a significant shared body of work together. On Teen Titans, on Superman and on Flash Forward for DC Comics as well as the recent Generation Zero epilogue, a longer version of which was planned for today's now-abandoned Free Comic Book Day. You can read into their hashtags whatever you wish… #freecomicbook #flashforward #wallywest #theflash #teentitans #new52 #backlash #rhato #pizzafish #dinosaurhunter #dccomics #wildstormcomics #marvelcomics #fantasticfour #valiantcomics #bloodshot #dynamitecomics #heroes #quarantinelife #quarantineandchill #originalcomic #originalcomicbookart #firstissue #comicbooksofinstagram #backtogether #paulandringo #staysafe #stayhomeandreadcomics
You can catch up with other briefings from the current global situation and its effect on the comic book industry right here.