Can't Wait for Rio 2? Papercutz Has A Graphic Novel For You!
Fans of the animated film Rio will be getting a double douse of their favorite characters starting in March as Papercutz introduces a new line of graphic novels that will be followed a month later by the theatrical release of Rio 2. Papercutz, the industry's leading children's graphic novel publisher, will introduce fans to the box office sensation "RIO" through an ongoing series of graphic novels developed in partnership with Twentieth Century Fox Consumer Products. Available in March 2014, the first book will serve as a bridge between the original animated comedy adventure, and the highly anticipated sequel from Blue Sky Studios and Fox Animation, "RIO 2," arriving in theaters April 2014.

"When I first saw 'RIO' a few years ago I was completely swept away, just like everyone else," said Papercutz Editor-In-Chief Jim Salicrup. "The breathtaking vistas, the music, and Blu's journey; all of it is amazing. The storytellers at Blue Sky Studios are so talented and we jumped at the chance to tell more tales in the rich world they've created."

The series will be written by Stefan Petrucha (POWER RANGERS, NANCY DREW) and illustrated by fan-favorite animation comics artist James Silvani (Darkwing Duck, Richie Rich). The first volume, entitled, "Snakes Alive!" catches up with Blu and Jewel, the last surviving Blue Spix Macaws, as they raise their kids in the Blu Bird Sanctuary near Rio de Janeiro. When the sanctuary is threatened by financial trouble, Blu and the gang embark on a quest deep into the jungle to find an ancient treasure that may save their home.

"Movie-goers around the world, both young and old, fell in love with Blu and Jewel. Through this special partnership with Papercutz, "RIO"will take on a new form for fans to enjoy in graphic novels," said Roz Nowicki, Executive Vice President of Global Sales & Retail, Twentieth Century Fox Consumer Products. "The creative team behind this series and the trusted publishing team at Papercutz will no doubt treat audiences to engaging and fun adventures with the lovable characters of the film franchise."

ABOUT RIO 2

The entire cast of the animated smash RIO returns in RIO 2, and they are joined by a new flock of top actors and musical talents. Rich with grandeur, character, color and music, RIO 2 finds Jewel (Anne Hathaway), Blu (Jesse Eisenberg) and their three kids leaving their domesticated life in that magical city for a journey to the Amazon. They encounter a menagerie of characters who are born to be wild, voiced by Oscar nominee Andy Garcia, Oscar/Emmy/Tony-winner Rita Moreno, Grammy winner Bruno Mars, and Tony winner Kristin Chenoweth.
---
---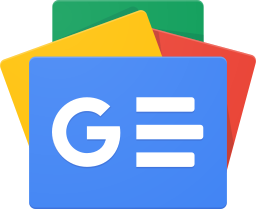 Stay up-to-date and support the site by following Bleeding Cool on Google News today!